Back to economy crisis and savings strategies! I know, I know, reminding ourselves of that really sucks but knowing how to stretch a buck is indeed a quality you'd want to posses and kind of hope you'll never have to use. Right? So, in the light of the past, present and upcoming financial mumbo-jumbo, I give you my list of 10 great, usable, long lasting, brand name and most importantly AFFORDABLE shoes:
---
1

Shellys Margarita Encrusted Court Shoes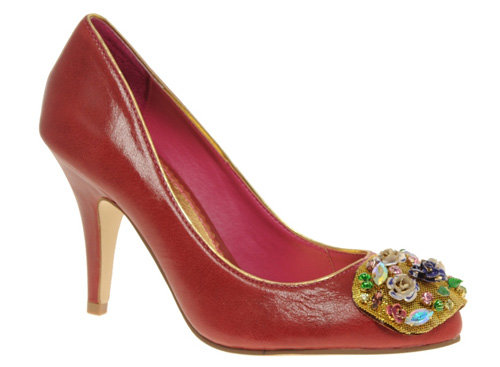 Price: $68.96 at asos.com
This is, by far, one of the best shades of red I've ever seen. Really cool decoration, 100% leather and a classic style that will always be popular- definitely worth the money. I love red shoes and am a proud owner of two pairs so here's my first hand experience, in case you're struggling with the red-shoes-dilemma. Anyways, red shoes do look kind of flashy and hard to combine at first but then you realize they are the best accessory you could ever wish for.
---
2

Miss Sixty Zoe Shoes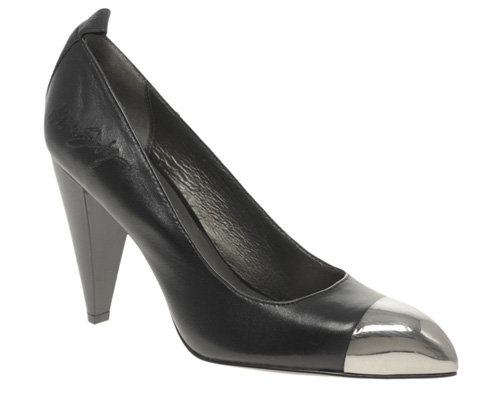 Price: $62.6 at asos.com
These actually look much better live, my friend has them and they are absolutely fabulous. A classic black shoe is something we all need but I always appreciate a good detail that would make a specific shoe become something more than just a "must have classic black shoe". Silver tip perhaps? Why not!
---
3

ASOS PROUD Leather Peep Toe Shoes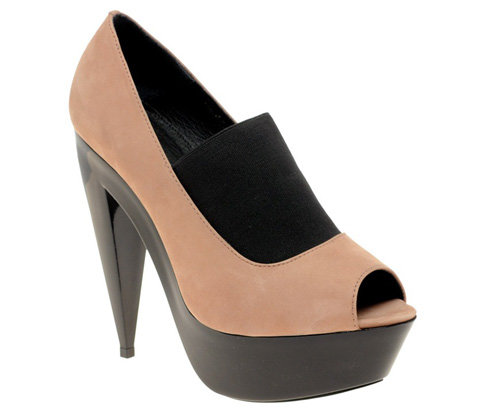 Price: $36.20 at asos.com
The original price of these peep toe platforms was $120 so, if you want to get them for $36, I'd suggest you hurry up! They are selling faster than chocolate eggs on Easter – apparently a lot of ladies out there find them worthy of having in their collections.
---
4

ASOS BLACK BOA Feather Suede Shoes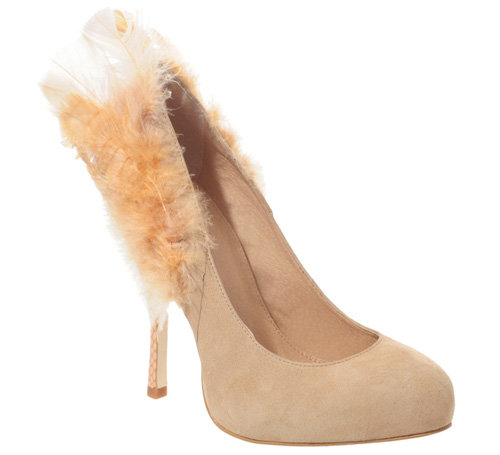 Price: $86.20 at asos.com
Awww, I just can't say no to fuzzy shoes. I always thought fuzzy stuff are not allowed after you turn 8 but, I'm obviously wrong. They look like something Carrie would wear and she'd probably have her hair up and wear a cool blazer, poufy skirt, big furry broach and a tiny clutch with them. What do you think?
---
5

Shellys Butterfly Sequin Flats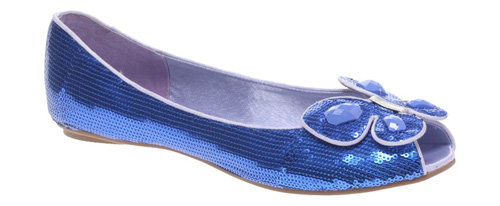 Price: $41.38 at asos.com
Sparkly flats you'd definitely want to consider if: a) you have a lot of black clothes b) think Carrie Bradshaw was crazy for running around in high heels all the time c) don't have a presentable pair of flats to rest your dear legs after doing the Carrie Bradshaw's "The streets of New York are no match for my Manolos" routine.
---
6

ASOS PARKIE Platform Shoes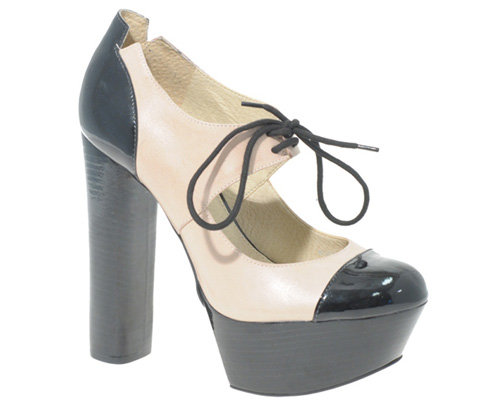 Price: $46.55 at asos.com
Retro Mary Janes plus the combination of black and white leather, yum yum! I'd say they are just one of those items you can see yourself wearing in almost every occasion. But literally! I can totally see them as a part of a business outfit and yet, I have no problems imagining them on a dress either. That means only one thing– good shoes!
---
7

Steve Madden Kazler Flats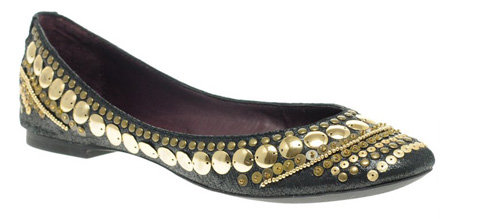 Price: $86.20 at asos.com
Shakira, Shakira… Who said you can't have her fire, passion and her well-known style? So, I've already given you the shoe idea and I can even suggest a good dance school… now it's up to you to figure out how to snag Rafael Nadal.
---
8

Nine West High Shine Platform Shoes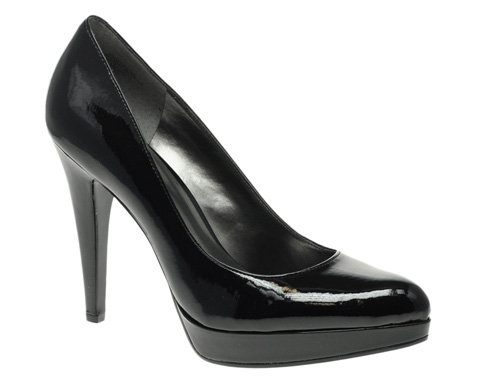 Price: $65.51 at asos.com
Glossy black pumps are a must have here and I'm actually waiting to finish the Christmas present shopping to see how much money I'll have left. I'm seriously considering a pair like this, maybe even these if there are any in my size left after Christmas. What do you think?
---
9

Diesel Life Patent Shoes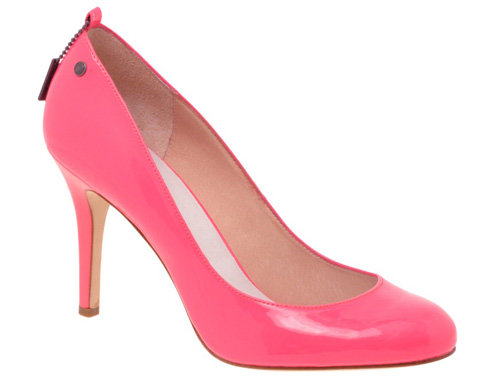 Price: 98.27 at asos.com
A good alternative to red shoes, in case you don't like red, of course. I'm not suggesting a Barbie outfit, though, so if you like pink as much as I do, be careful of how you combine them. The line between grown-up with pink accessories and Barbie wannabe is kind of a thin one sometimes.
---
10

Bronx Ruffle Cut out Shoe Boots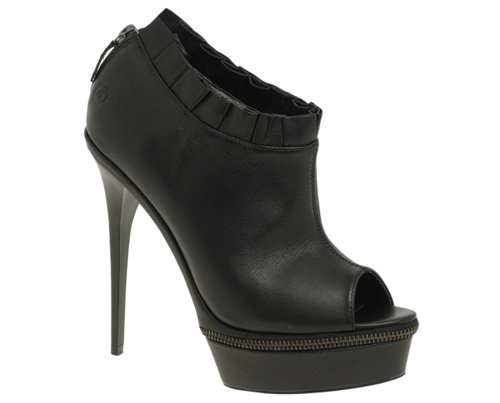 Price: $86.20 at asos.com
Now what do you think about these? Aren't they just great? I've tried not to choose too many black shoes because I'm guessing you already have a pair of those. These, however, I just could leave out. It's not my fault, ruffles made me do it!
So, tell me, do you think I could pass as a shopping assistant? LOL! Honestly, do you like the shoes? Which are your favorite brands and is there a special one you'd like me to take a closer look at?
More
---
Comments
Popular
Recent