The holidays are upon us, and right after them comes New Year's Eve, then Valentine's Day… that's a lot of nights out, a lot of parties, and a lot of party dresses! If last year's frocks won't do, I can recommend a few that are sure to make you shine at any holiday party! Here are 8 gorgeous holiday party dresses.
---
1

Enchanting Lady Strapless Gown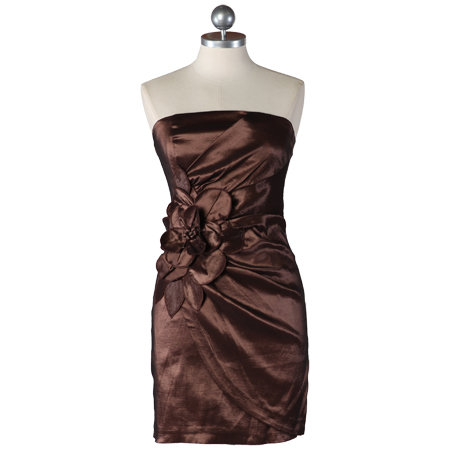 Price: $45.99 at shopruche.com
This gorgeous strapless dress is the color of rich dark chocolate, with just a hint of bronze for extra shine. I love the big flower detail at the waist, off-center and gathered, to flatter your feminine curves. Add a pair of metallic shoes and a clutch to complete the look.
---
2

Ark & Co. Gatsby's Great Love Halter Dress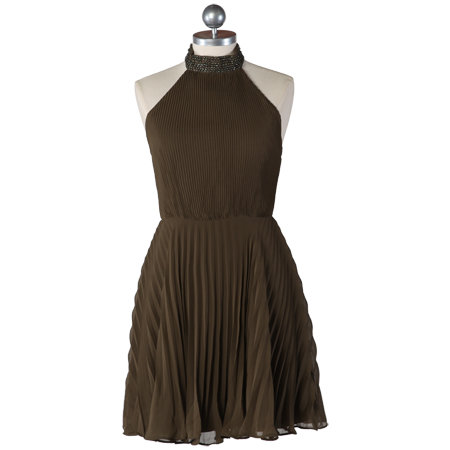 Price: $60.99 at shopruche.com
This party dress is made for dancing, with a full, floaty skirt. The bodice and skirt are wrapped round with pretty pleats, and the high collar ties at the back but is beaded on the front to add sparkle. The deep olive color will flatter almost any complexion, too! For some reason, I think this dress needs a belt…
---
3

Material Girl Ruched Strapless Dress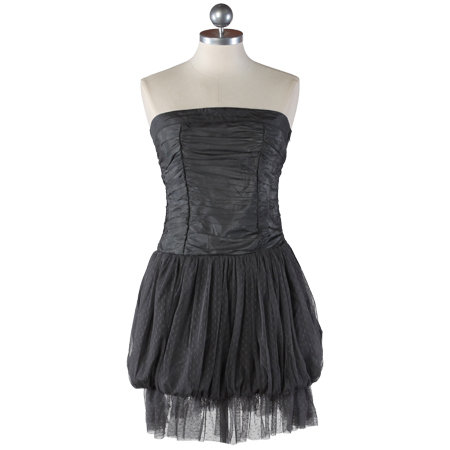 Price: $36.99 at shopruche.com
This 1980's inspired party dress is all fun, no formality. The bodice is ruched for a flattering fit, and the bubble skirt with an added layer of lace is so much fun! Pair with pattered leggings or tights and pair of high-heeled ankle booties… and why not add lace wrist warmers, too?
---
4

Sequins in Time Ruched Dress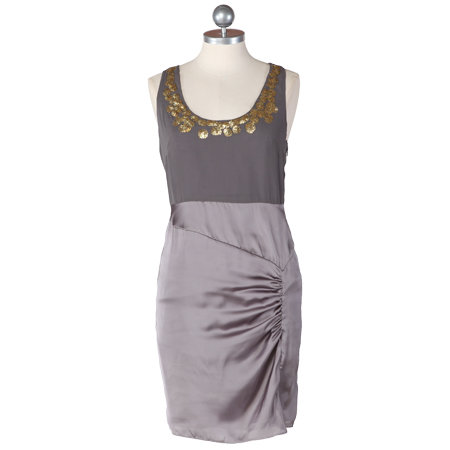 Price: $68.99 at shopruche.com
This party dress is very elegant, and lacks only a wrap, some gold bangles, and heels to make it complete. The light grey chiffon top contrasts perfectly with the slate grey faux-wrap skirt, and the gold sequins along the neckline are gorgeous.
---
5

Watch Me Shine Sequin Dress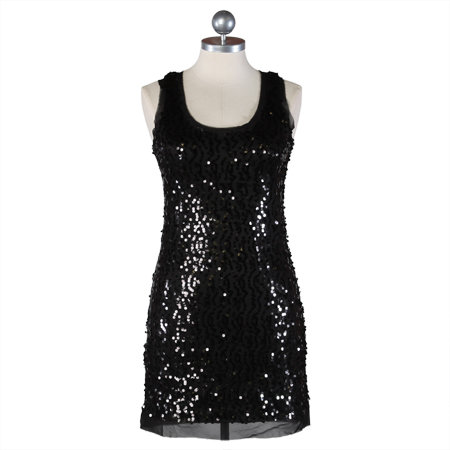 Price: $44.99 at shopruche.com
This may be my new favorite LBD, sprinkled in sequins to add layers of sparkle and shine. Look closely and you'll notice subtle chiffon details at the sleeves, hem, and neckline. Add your favorite black pumps and get ready to get noticed!
---
6

Sequins of Events Asymmetrical Dress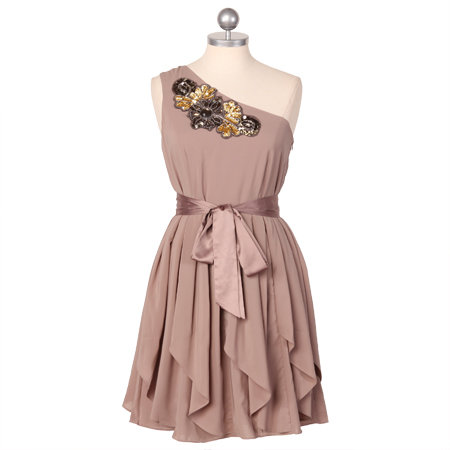 Price: $54.99 at shopruche.com
This stunning gown is all details, lush and sumptuous and perfect for the holidays! The sequined appliqué along the neckline makes it a little more formal, and the asymmetrical neckline make it original, ideal for wowing the crowd at the company party.
---
7

Sugar Plum Fairies Strapless Dress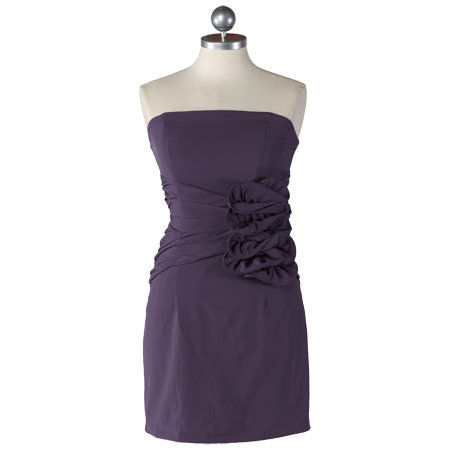 Price: $49.99 at shopruche.com
I usually try to avoid dresses with boning, because they can be so uncomfortable, but this dress s so kicky, I might have to give it a go anyway. Even the ruffle detail at the side is wired, so it keeps its shape. Pair with patterned tights and heels and a statement necklace for any holiday gathering.
---
8

Moonlit Nights Grey Dress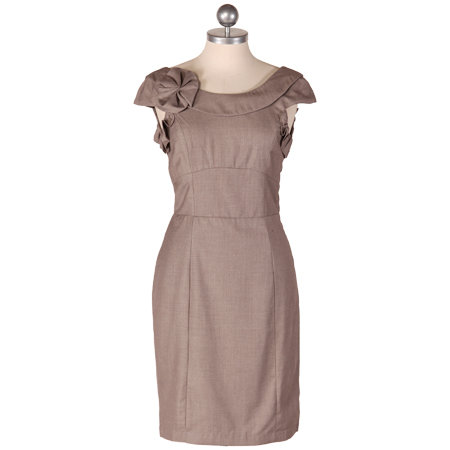 Price: $67.99 at shopruche.com
Normally, grey isn't the first color that comes to mind when you think of holiday party dresses. But this one's so pretty, so unique, it would still be perfect for any soiree, dinner, or any other holiday gathering. The soft dove grey color is ideal for winter-pale complexions, and the little rose at the shoulder will call attention to your gorgeous eyes. Pair with black tights and accessories to maximize the soft grey color. So pretty!
These are only a handful of the pretty holiday dresses at one of my favorite online shops, Ruche, and there are dozens more! I especially love the black sequined dress, and the olive halter dress… both are so pretty! Which of these gorgeous holiday party dresses do you like best, and what would you wear it with? And where would you wear it? Please let me know!
More
Comments
Popular
Recent