Sometimes it seems like there are way more evening dresses than there are daytime dresses. It's easy to figure out what to wear out after dark, but choosing an everyday dress, whether it's for work or just hanging out, can be a little more difficult. I am pretty picky about dresses, so these 8 everyday dresses for any woman are more to my taste – but hopefully you'll like them, too!
---
1

A. P. C. Belted Cotton Smock Dress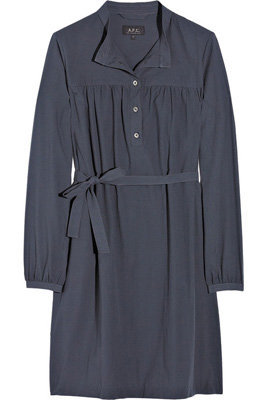 Price: $235.00 at net-a-porter.com
Tailored dresses are always great for a daytime look. I love dresses that look sort of like short, flippy little trench coats. This one has subtle checks, so it can work for the workplace as well. With a dress like this, you definitely want it to fit well – neither too large nor too small. It needs to be fitted, but not incredibly tight.
---
2

Double Knit Puff Sleeve Dress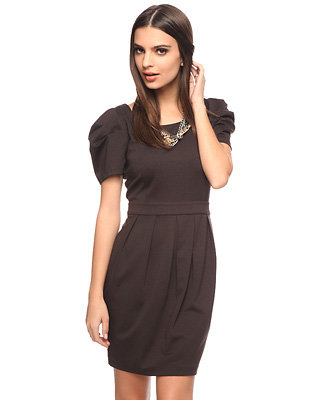 Price: $19.80 at forever21.com
Puffed sleeves are actually really popular right now. Normally I am not a huge fan of the puffy look, but I think the sleeves on this dress look really cute. This is the kind of dress that is great for a day in the city, going shopping or out to lunch, and it can look good in the office as well. The skirt is subtly pleated, which is also a great feature on any everyday dress.
---
3

London Times by Maggy London Denim Dress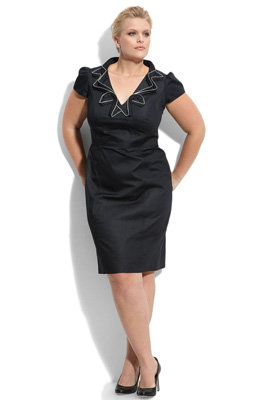 Price: $98.00 at shop.nordstrom.com
I'm usually not into denim, either, unless it's on my jeans, but I really like this dress. It, too, has a sleekly tailored look, which is ideal for a daytime dress. The denim is dark, which is one of the reasons I don't mind it, and that neckline is just gorgeous. It's not too short, but at the same time, it still shows off the gams a little.
---
4

Juicy Couture Printed Silk-Satin Dress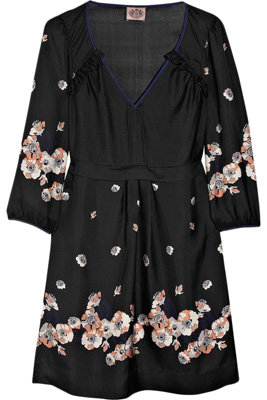 Price: $250.00 at net-a-porter.com
Prints are always fantastic for an everyday dress. With something like this, you get some color but the dress isn't too busy. The floral print is done in subtle shades of pink and white, which will lend a little brightness to any day. This may not be the best choice for the office, depending on where you work, but it's a great everyday choice for just about anything else.
---
5

Karen Kane Cowl Neck Dress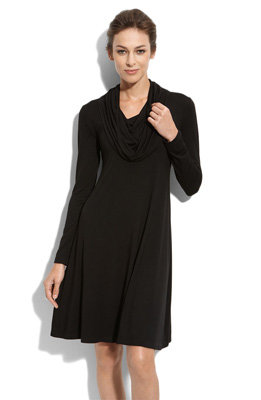 Price: $58.90 at shop.nordstrom.com
I love this dress for its simplicity. It's flowing and the drape is gorgeous. It's simple and elegant without being at all boring. The very simplicity of it provides a wonderful opportunity to dress it up with accessories. The A-line skirt is lovely as well. This is another dress that would work for fun or for work – or both, because it could easily go from day to evening.
---
6

AK Anne Klein Mock Two Piece Dress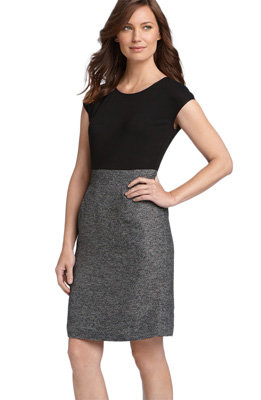 Price: $58.90 at shop.nordstrom.com
This dress is made of stretch-jersey, which is frankly one of my favorite fabrics because of the way it breathes, and because it's durable against wrinkles. I love this dress mainly because of the twill skirt, and because it also lends itself well to accessories. You could pair it with a jacket or a cardigan to create pretty much any look you want. By itself it's almost dress, but still casual – and that kind of versatility is perfect for everyday wear.
---
7

Sonia Rykiel Wool & Silk Chiffon Dress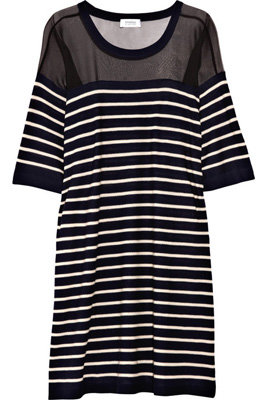 Price: $425.00 at net-a-porter.com
In the first place, I love silk chiffon! It could look way too dressy for a daytime look, but here it's just perfect. The dress is done up in cream and navy, which gives it a kind of understated elegance. I will say though that, since this dress is pretty pricey, it would be well worth the effort to look for affordable lookalikes at your favorite department stores!
---
8

Ralph Lauren Elsie Print Matte Jersey Sheath Dress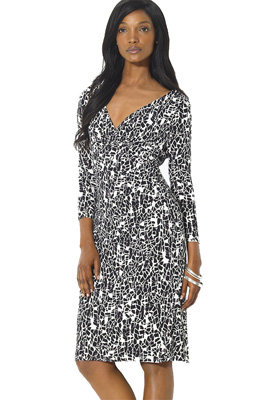 Price: $79.90 at shop.nordstrom.com
Like say, prints are great for everyday looks, and this one will make a serious statement. I know it's a little busy, but looping a solid scarf or slipping on a solid cardigan will temper the splash of the pattern and make a really lovely look. I mainly like this one because of its empire waist, the sleeves, and the draping.
So there you have it, some everyday dresses that I think are pretty! Your style may be different, so if you don't like this, do a little e-window shopping! Why don't you share some of your favorite looks?
More
---
Comments
Popular
Recent