Neutral, colorful, casual or sexy – jumpsuits have found its way onto the runways and into our hearts and closets. They are practical, comfy, enable us to get dressed quickly and spend more time accessorizing or doing our hair and makeup. Perfect, huh? Well, we can't speak about perfection without checking out these 9 fabulous ones:
---
1

Pleated Bust Jumpsuit by ASOS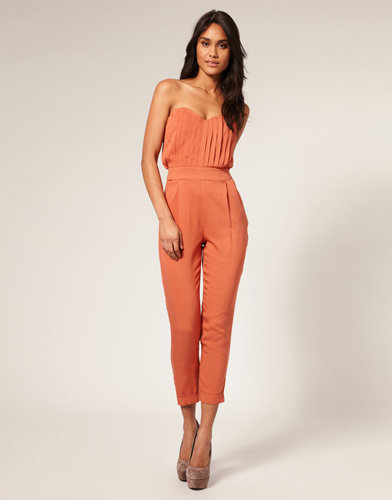 Price: $89.65 at asos.com
Elegance – checked! Style – checked! This sweet, feminine jumpsuit is definitely selling like hot cakes and I really hope they are going to put it on their must-re-stock-soon list. I'm waiting in the line for it too, just so you know!
---
2

Bandeau Leopard Print Jumpsuit by ASOS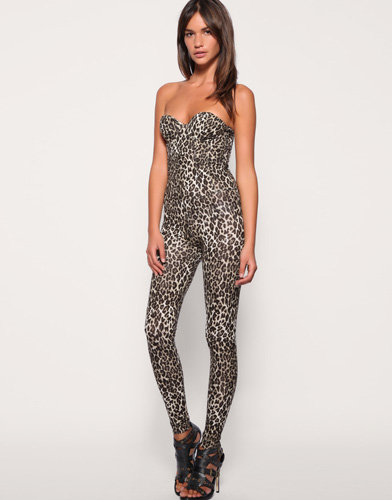 Price: $53.79 at asos.com
Party animals will sure love to have this one in their wardrobe! Now, in case you're looking at it thinking, "Oh, I could definitely work this one" I honestly envy you for having such a great figure and so much confidence. It's so sexy and it literally demands attention so once you hit the club wearing this one, there would be no doubt about who is the queen of the club.
3

Blurred Animal Print Jumpsuit by Warehouse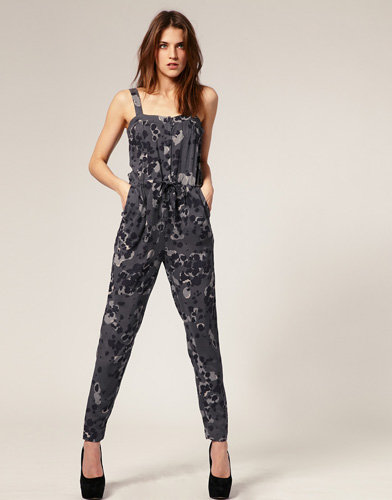 Price: $98.62 at asos.com
For all others (including me) who looked at this previous one thinking, "Oh, there's no way I could ever find enough courage to wear it", here's one you can definitely work like a pro! Seriously! Soft, blurred animal print like this is appropriate for day wear too, plus, it's not so freaking tight and brutally honest so you're allowed to keep those little imperfections for yourself.
---
4

Paisley Print Jumpsuit by Paprika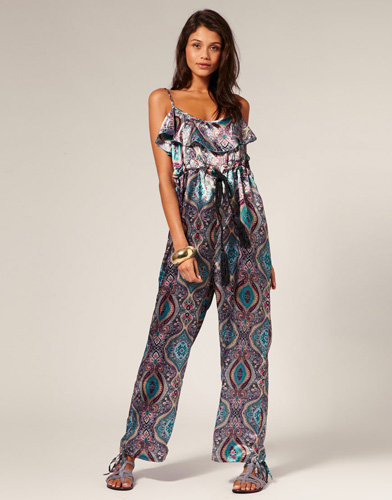 Price: $52.00 at asos.com
Fun but too flashy for daywear and too casual for partying. I guess this jumpsuit would work best as a pajama or a no-brainer outfit for all those romantic walks on the beach or next to the river. What do you think?
---
5

Belted Jumpsuit by Miss Sixty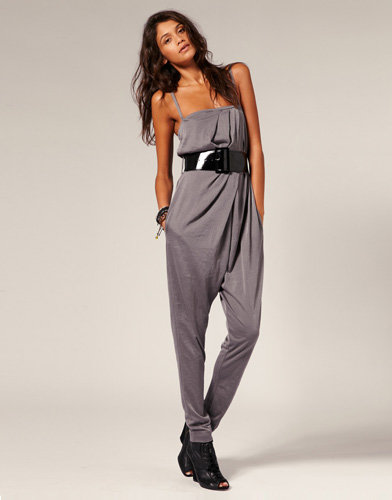 Price: $197.23 at asos.com
Here's one neutral, easy to match summer outfit you won't want to get out of! Play with different-color belts, shoes and bags, add broaches or interesting jewelry and watch it transform from semi-sporty to totally glam.
---
6

Sleeveless Tapered Leg Jumpsuit by ASOS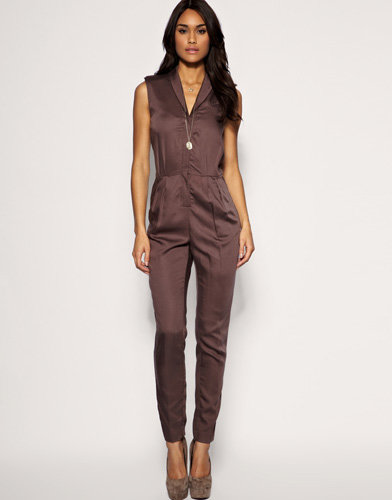 Price: $98.62 at asos.com
Now, I might be crazy but I'd totally wear this jumpsuit for work. All you have to do is add a good belt, a bag and some great shoes and you're done! A totally appropriate summer business outfit in less than 5 minutes and, if I've done my math correctly, that means more time for hair and makeup. Yay!
---
7

Button Front Denim Jumpsuit by Diesel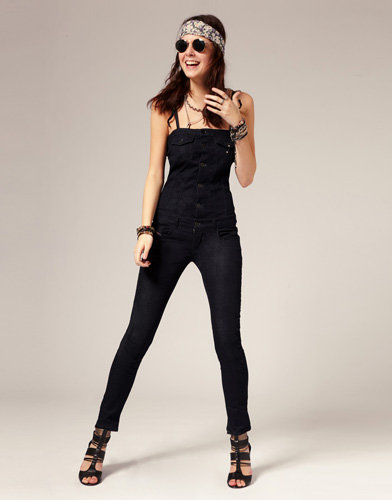 Price: $268.95 at asos.com
Awwww! I can totally see this in my closet. Unfortunately, it's price will keep me just "window shopping"! What do you think? Is it really worth it? I mean it looks fabulous and all but all that money blown on one outfit simply because it's Diesel. I don't know…
---
8

Front Wrap Dungarees by ASOS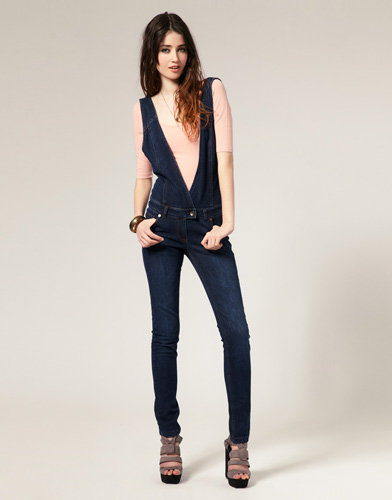 Price: $80.69 at asos.com
But, here's an adequate replacement! These dungarees might not be your love at first sight but they will definitely give you more options than the one I've listed above. I like both although this one is far more budget-friendly.
---
9

Embellished Ruched Shoulder Jumpsuit by Warehouse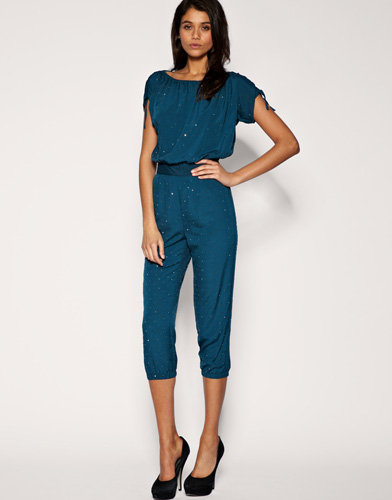 Price: $125.51 at asos.com
And, I'm finishing this list up with this elegant piece of eveningwear that (Oh-my-gosh) isn't gray, black or brown but turquoise! Totally chic with a decent amount of shine, this jumpsuit is something you could totally wear for a black tie event and actually get complimented rather than ridiculed.
Which one of these jumpsuits could find its way into your wardrobe this summer? I'm still waiting for the first one to be restocked (*crossing fingers).
Top image source: data.whicdn.com
---
Comments
Popular
Related
Recent