COMMENT
One of my favorite clothing brands is on-trend, Boho inspired Free People. I just discovered they make a line for little girls, called Wee People, and I'm in heaven! I've already ordered two sweet tops for her, and I can't wait to find some dresses to add to her closet. But I can't choose which ones to buy… they all seem like must-haves! I need some help. Here are 7 sweet dresses from Wee People. What do you think?
1. Wee People Fairy Dust Dress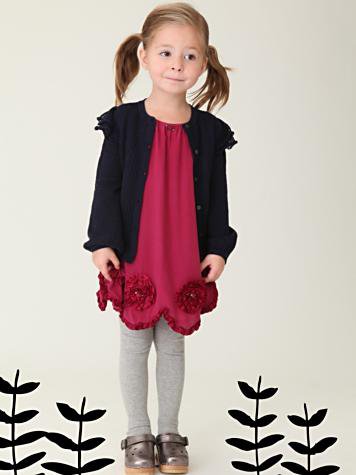 This pretty tank dress is one my daughter and I can agree on. I love the versatility and gorgeous color, she loves the rosettes along the ruffled, scalloped hem. She can wear it under a cardi with leggings and clogs in winter, or with sandals and a sunhat in the summer. Definitely fit for a fairy princess!
2. WP-1 Wee People Fiona Dress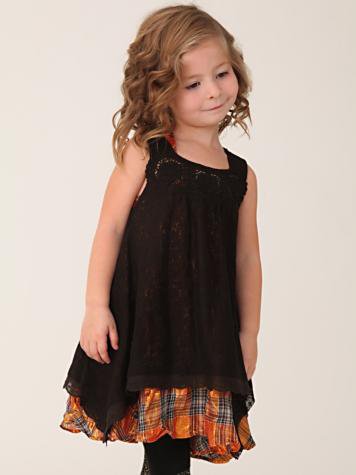 I'm leaning toward this dress not just because it's cute, but also because it's actually two dresses in one, wearable together or on their own. The top dress (or tunic!) is sheer black with a crocheted top, the bottom dress is a crinkly plaid with metallic thread woven through. Both pieces are hand washable, and both are absolutely adorable!
3. Wee People Tea Time Dress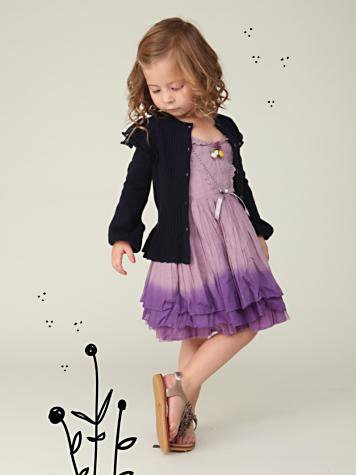 My little girl loves anything pink or purple and this dress is no exception. It's a three-layer tonally dyed dress with tulle along the bottom edge of the last layer, an empire waist, ruched back, and three-button back close. Pair with a cream-colored cardi and knit leggings in winter, or with a ponytail and clogs in the summer.
4. Wee People Little Senorita Dress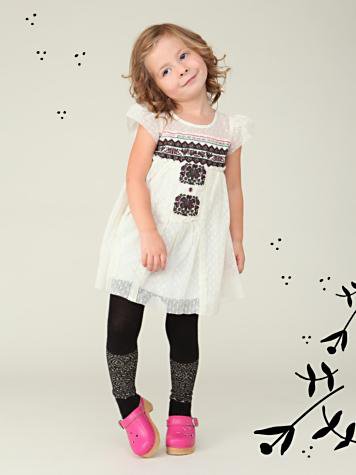 I really, truly wish this were available in my size! It's made of a sheer white cotton with gorgeous multi-colored embroidery on the neckline and on the chest. It would look so cute with black leggings in springtime and fall, or on its own for summer.
5. Wee People Precious Peppermint Dress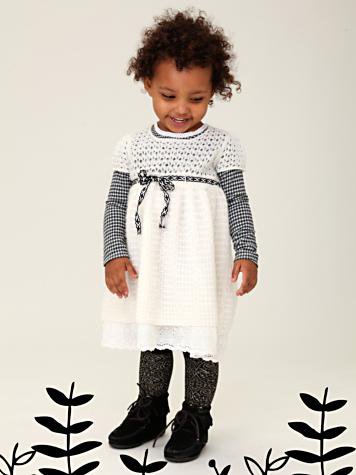 This is another two-in-one dress, both pieces soft knit and ultra-comfortable, ideal for winter wear with any color leggings and boots. I especially like it with yellow or red or bright pink. My daughter, of coirse, votes for pink.
6. Wee People Hearts O Love Party Dress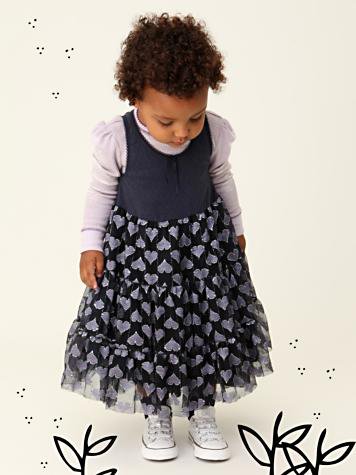 She's your angel, your pride and joy, the apple of your eye. Why not make her your Valentine this year… or year round for that matter, in this pretty heart-covered dress? The top is a soft knit, and the skirt is layer after layer of flouncy heart-embossed chiffon.
7. Wee People Yellow Ruffle Dress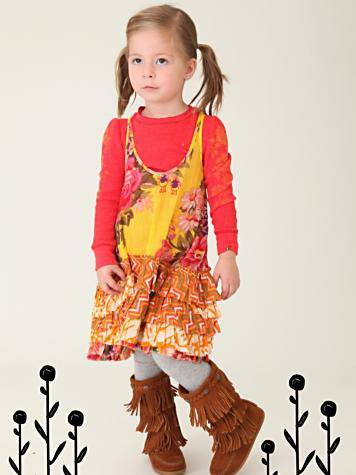 My daughter wants to wear this as a beach cover-up over her swimsuit, but I think it's adorable as pictured, over a long-sleeved tee and with cute western-inspired fringe boots. The dress itself is all sunshine and summer, with a pretty floral print and racer-back.
See? How are we ever going to choose just one or two of these pretty Wee People dresses? I especially like the white one, and the one with the hearts. Which of these dresses do you like best for your little princess? And how would you suggest she wear it? Please share! I need some help!
34 Tips to Get a Guy to Text You Back 👨📲👩💑 ...