Do you plan on attending a fancy dress costume party sometime in the near future? If so, then I have the top 8 sexy fancy dress costumes to wear! Take note that these are all in UK prices, because fancy dress is a big thing in the UK. So, if you are having problems coming up with something to wear, I have it right here for you…
---
8

Santa's Mistress Dress

Price: £21.99 at allfancydress.com
Don't you think this has a sexy look to it? You have to love the look that this costume gives. Who would have thought one of Santa's reindeer could ever have so much sex appeal?
---
7

Devil on Fire Costume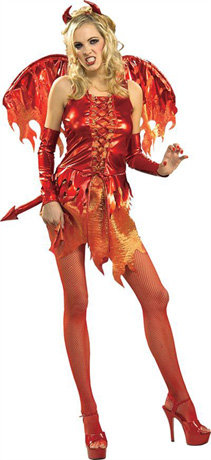 Price: £29.99 at allfancydress.com
If the devil had a mistress, do you think she would look anything like this? I always pictured something less sexier. For one night, if you want to look like this, then have at it!
6

Sexy Red Riding Hood Costume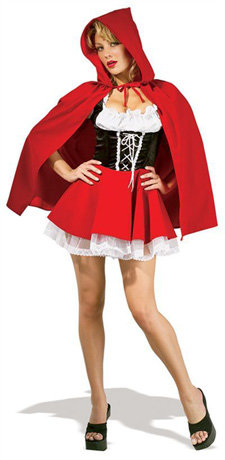 Price: £29.99 at allfancydress.com
When my parents read Little Red Riding Hood to me, I didn't picture little red riding hood looking anything like this! This fancy dress takes little red riding hood and gives her that sexy look! She has been turned into Sexy Red Riding Hood! "Oh my, what big..."
---
5

Sexy Bumble Bee Costume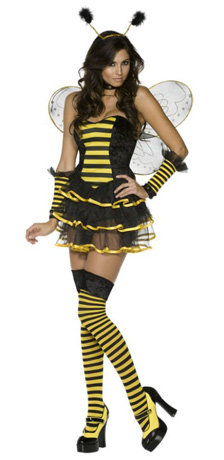 Price: £26.99 at allfancydress.com
Excuse me, when was the last time we saw a bumble bee looking this sexy? When you wear this sexy dress to the party, you will be sure to have a sting!
---
4

Saint Patty's Day Costume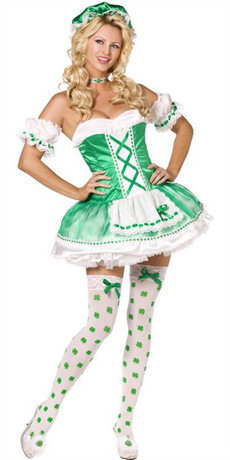 Price: £38.99 at allfancydress.com
When looking for a pot of gold, you might just find this sexy fancy dress at the end of the rainbow! This Saint Patty's Day fancy dress will be sure to rock your world!
---
3

Lady Bug Fancy Dress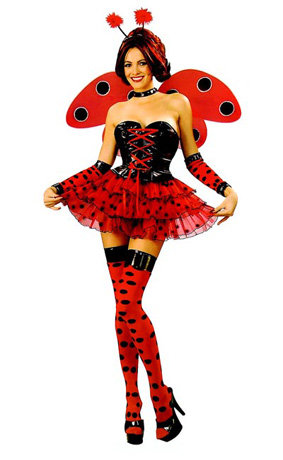 Price: £27.99 at allfancydress.com
I have always liked lady bugs. I look at them as being my good luck symbol (everyone has their own good luck symbol), so every time I see a lady bug, I know that I am going to have good luck soon. When a guy sees his girl in this costume, he will think the same…
---
2

Peacock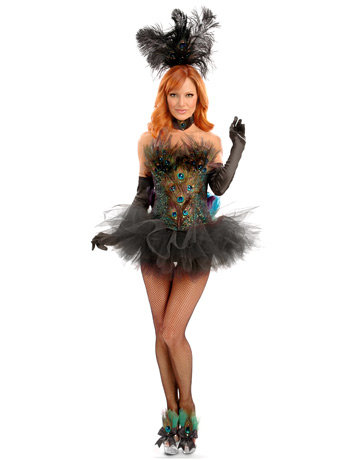 Price: £300.00 at fancydress.com
Sometimes, you just want to feel like a peacock! Ladies, you just want to spread your feathers out and show how beautiful you can be. Well, with this peacock fancy dress, it's time to spread your feathers out.
---
1

Black Swan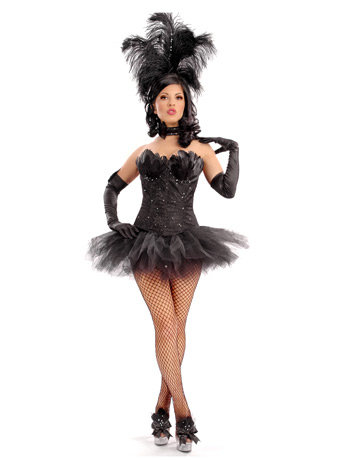 Price: £315.00 at fancydress.com
Wow, that's all I have to say! Is this sexy or what? The thing that I like the most is feather headdress! I love feathers on the head, it's something I like doing often, so I could not pass this one up!
My two favorite fancy dress costumes are number two and number one. As I said, I always try to find a way to wear feathers in my hair, so these are a big turn on. Which ones are your favorite?
---
Popular
Related
Recent