I like dressing up for Halloween. Halloween is my favorite time of the year. Obviously, you do not want to wear the same costume from last year, many people would notice this, so it's time for you to get a new one! Below, I am going to give you 8 sexy costumes for Halloween..
---
8

Sexy Play Bunny Costume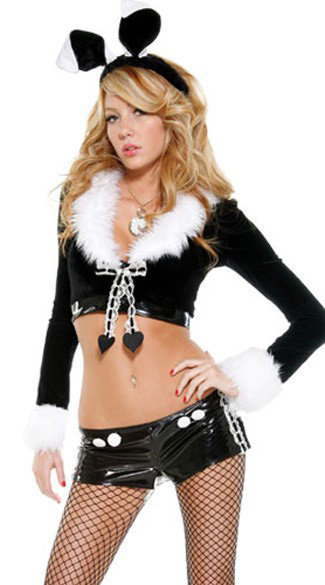 Price: $27.98 at yandy.com
Do you have a thing for bunnies? If so, then this sexy play bunny costume is just for you. It includes a long-sleeved midriff tip trimmed with some faux fur. The lace and ribbon will be loved and don't leave out the black vinyl. Oh yeah and of course, you get bunny ears and vinyl hot pants with even more lace. To top it all off, you get a bunny tail!
---
7

Raspberry Tart Costume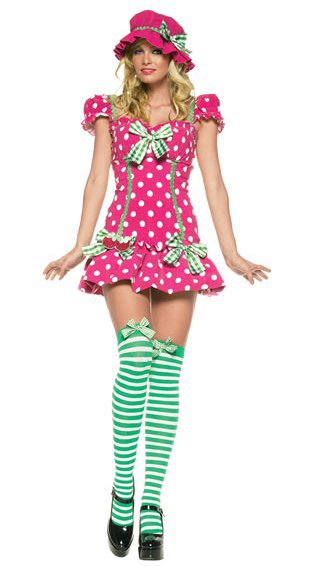 Price: $51.95 at yandy.com
Forget about strawberries! Whenever someone walks past you, they won't even be thinking about them! They'll surely be thinking about raspberries when you wear this three piece raspberry girl costume.
6

Sexy Tiger Costume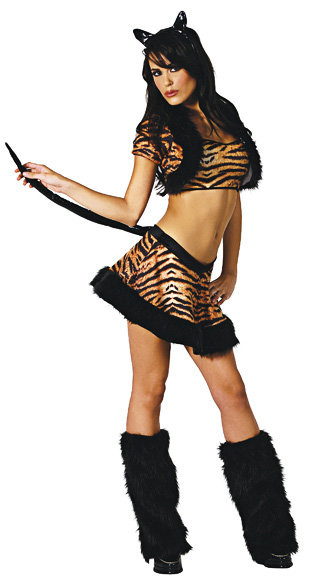 Price: $36.71 at yandy.com
Of course, from time to time, we all want to take a walk on the wild side and Halloween time is the best time of the year to do so! So, take a walk on the wild side with this sexy tiger costume. I know you are not going to regret it.
---
5

Sexy Robin Costume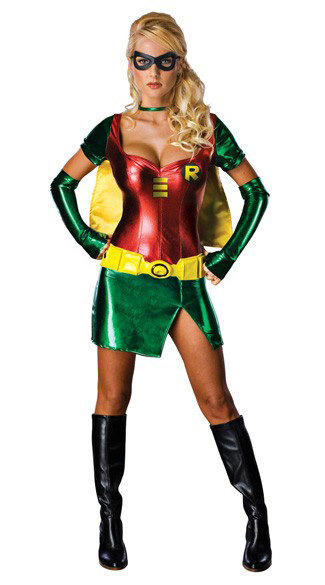 Price: $54.95 at yandy.com
Maybe you want to be a Sexy Robin? Then this costume is for you. It comes with the utility belt, eyemask, cape and dress.
---
4

Daring Devil Costume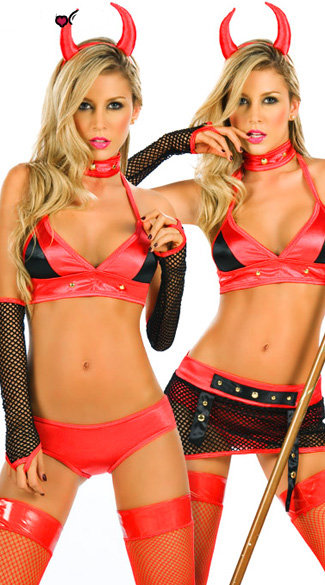 Price: $33.95 at yandy.com
At every Halloween party, you get a girl who dresses up as a devil. It seems the devil is pretty popular and they all think they are the prettiest little devil there. If you want to join in with the competition, then this daring devil costume would be the one to do it in.
---
3

Sexy Honey Bee Costume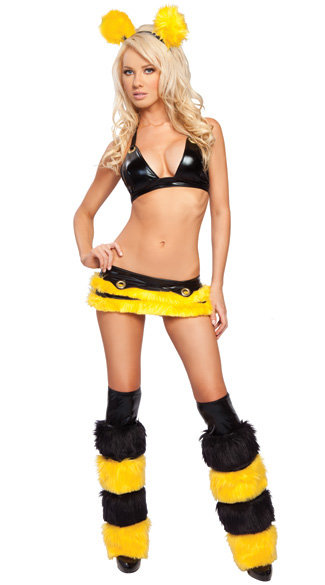 Price: $78.95 at yandy.com
Give them a sting with this sexy honey bee costume! While every other girl is showing up as a bunny or devil, you can show up as a honey bee. With this, you will be the buzz of any event.
---
2

Arabian Dancer Costume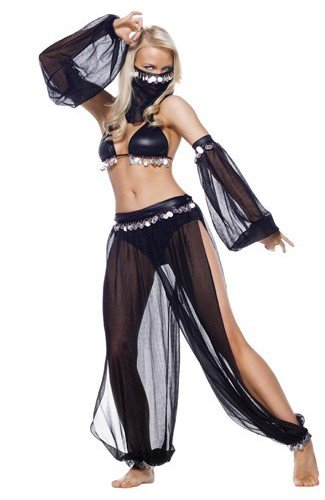 Price: $40.95 at yandy.com
There is something sexy about this Arabian dancer costume. Even though you may not be able to belly dance, the Arabian dance costume will still look sexy on you.
---
1

Cherry Blossom Geisha Costume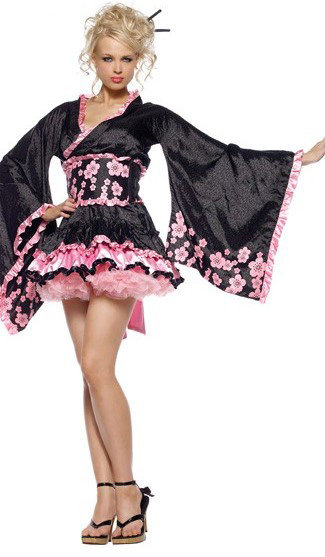 Price: $58.95 at yandy.com
This is one of the cutest Geisha costumes out there. The cherry blossom costume isn't too revealing, but nonetheless, it is still sexy! If you want to be sexy, but do not want to be too revealing, then the cherry blossom Geisha costume will look great on you.
Those are 8 sexy costumes that you may want to wear this Halloween. So, which one will you be picking?
---
Comments
Popular
Related
Recent