Halloween is one of my favorite holidays, mostly because I get to dress my daughter in a cute costume and take her trick-or-treating! Every year in September we start looking for a new costume, and every year, we end up with something adorable from Pottery Barn Kids. Their costumes are super-cute, affordable, and are really well-made! This year they have a bunch of new costumes, and some of them are so creative! Here's my list of 7 adorable Halloween costumes for your little girl… all from PBK.
---
1

Pottery Barn Kids Mermaid Tutu Costume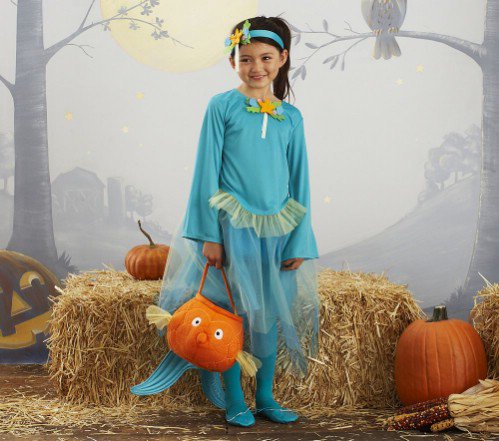 Price: $69.00 at potterybarnkids.com
Have you ever wondered how they celebrate Halloween under the sea? I'll bet it's fun, with no grumpy crabs allowed! If your little girl loves mermaids, and you've been looking for a cute costume that won't hinder her walking, give this one a go! It includes long-sleeved top, a pull-on skirt with miles of frilly tulle, and a headband with appliqués to match the top. Add blue or gold tights and matching ballet flats, and your little girl is all set for a night of trick-or-treat fun.
---
2

Pottery Barn Kids Butterfly Tutu Costume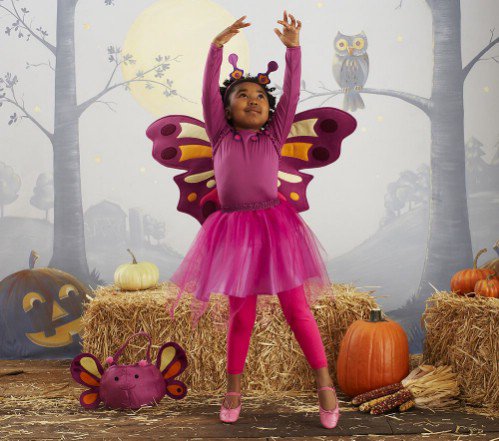 Price: $69.00 at potterybarnkids.com
Capture the fun of a summer's afternoon chasing butterflies even at the end of autumn! This adorable butterfly costume has the same light, airy appearance as the real thing, with much more warmth for even chilly Halloween nights. The costume includes a long-sleeved top, a fluffy tulle skirt, a pair of pretty butterfly wings, and a headband with perky antenna. Layer leggings underneath to complete the look.
---
3

Pottery Barn Kids Owl Costume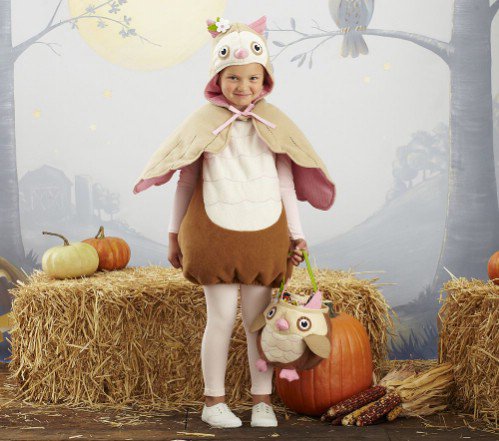 Price: $49.00 at potterybarnkids.com
Whoo's that clever little owl? Why, it's your little girl, peeping from under the cute little owl hood. What a sweet costume! It includes a hooded cape, made of look like a head and wings, and a stuffed polyester "body" for extra warmth. Add leggings or fleece pants and a long-sleeved tee to match the contrasting pink top-stitching. And look! A matching owl candy bag… so cute!
---
4

Pottery Barn Kids Cat Tutu Costume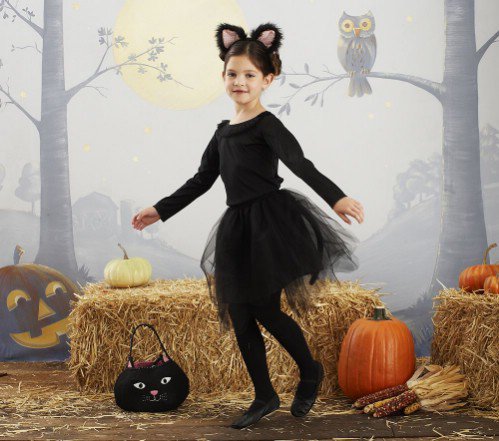 Price: $69.00 at potterybarnkids.com
Every year, a dozen or so pretty kitties come to my front door, but I've never seen one as cute as this! I think the ears make this costume, don't they? The set includes the ears, of course, and a pull-on tulle skirt, along with a long-sleeved top. Add black tights, pants, or leggings and black shoes.
---
5

Pottery Barn Kids Cupcake Costume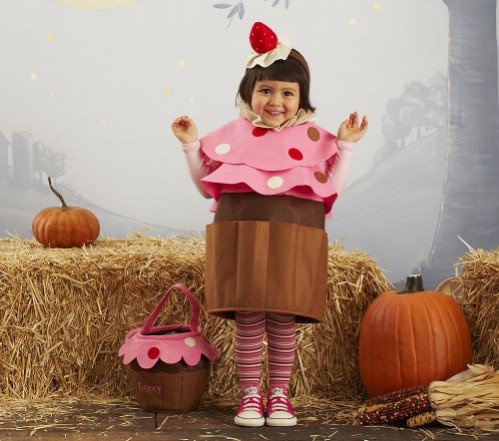 Price: $59.00 at potterybarnkids.com
This is one of the most creative costumes for a little girl I've seen in a very long time! Who wouldn't want to see this sweet little pink cupcake at their door? The polyester-filled costume is lined for comfort and warmth, and it slips easily over your little girl's head. And did you notice the absolutely adorable little headband, topped with a sweet strawberry? Add a pair of striped or polka-dotted leggings and sneakers, along with a long-sleeved tee and (naturally) the matching treats tote to complete the very sweet look!
---
6

Pottery Barn Kids Unicorn Costume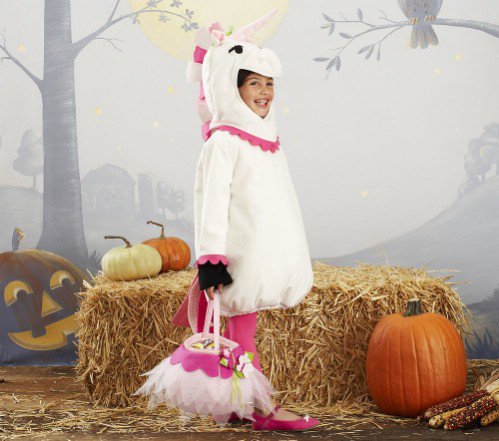 Price: $49.00 at potterybarnkids.com
Eee! So adorable! Any little girl that's pony-crazy will love this sweet unicorn costume, all in pinks and just so cute! I love the pink mane and soft horn, and the contrasting pink detailing. One note: this is a white costume, so avoid candied apples at all costs!
7

Pottery Barn Kids Pumpkin Costume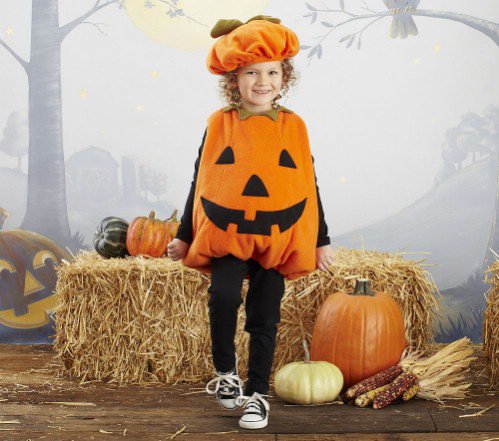 Price: $29.00 at potterybarnkids.com
Pottery Barn Kids has offered a pumpkin costume for as long as I can remember, but they update them once in a while, and this one's too cute! The headpiece is a poufy beret with a cropped brown stem and the body is a grinning jack o'lantern. Add black pants and sneakers, and a black long-sleeved tee to finish the costume.
There are so many adorable Halloween costumes, we're having a hard time deciding! The kitty? The owl? The butterfly? How will we ever decide in time? Which of these costumes do you like best? Or have you seen another one you and your little girl like more? Please let me know!
---
Comments
Popular
Related
Recent