I love Halloween, especially watching all the little kids trick-or-treating along with m daughter and I in our neighborhood. Some are ho-hum boring, like the same ninjas and the same pirates, but some are really clever and unique! I've often wondered where those adorable costumes have come from, and this year, I've found a bunch of them at Pottery Barn Kids! If you're looking for a clever costume for your little boy, try looking there! To make it simple, here's my list of 7 completely clever Halloween costumes for your little boy, with links right to the site. Yay!
---
1

Pottery Barn Kids Shark Costume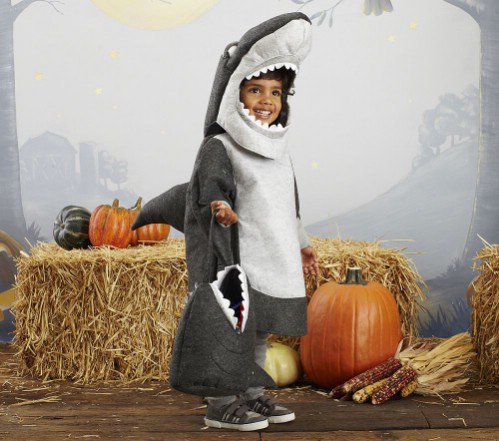 Price: $59.00 at potterybarnkids.com
This little shark may look scary, but his shark is worse than his bite! He comes with the requisite fin and toothy grin, but no worries — he won't take any more treats then you have in your basket. Add a pair of jeans or black or grey fleece pants and a long-sleeved tee, and this adorable/scary little shark costume is ready to go!
---
2

Pottery Barn Kids Astronaut Costume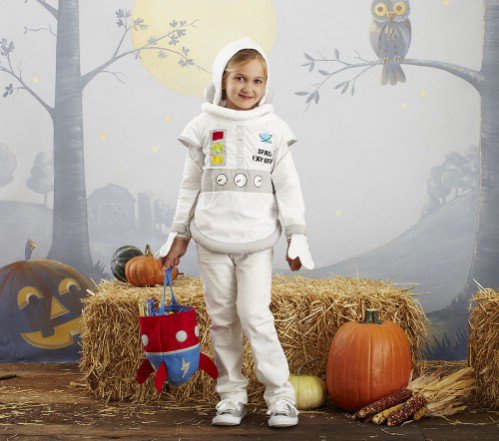 Price: $49.00 at potterybarnkids.com
Yes, yes, we all know how popular Buzz Lightyear will be this year, but why not be a little different and send your little cosmonaut out in a costume that won't break the bank, and is a little more durable besides? Add some white or grey under-armor and sneakers, and grab the matching treat tote, and have a Halloween blast!
---
3

Pottery Barn Kids Dinosaur Costume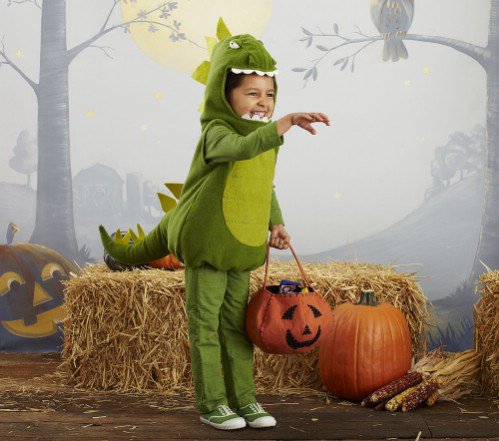 Price: $49.00 at potterybarnkids.com
What little boy doesn't want to be a rough and tumble green dinosaur? He's a T-Rex of course, no mild-mannered Stegosaurus or Triceratops… watch out for his awesome spikes and his long, powerful tail. Add a green or yellow tee underneath, and a pair of green fleece pants to complete the prehistoric look!
---
4

Pottery Barn Kids Skeleton Costume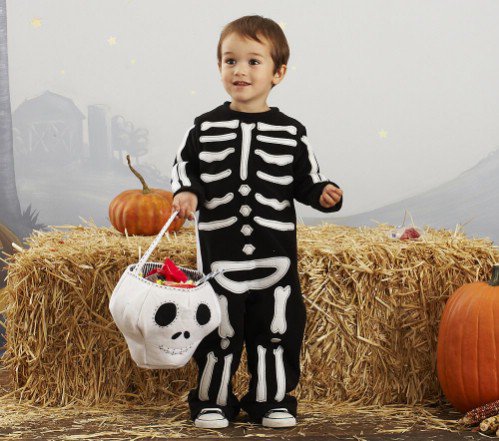 Price: $49.00 at potterybarnkids.com
See? Not all skeletons are frightening… this one's rather cute! It's also a great costume because you can layer tees and pants under for extra warmth, and it zips up the back for easy on and off. I love the matching skull candy holder, too!
---
5

Pottery Barn Kids Alien Costume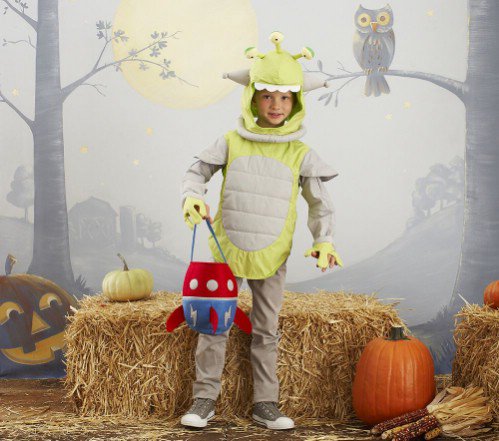 Price: $59.00 at potterybarnkids.com
The aliens in most Halloween movies are scary, wicked creatures bent on destruction. All this cute little alien is interested in, though, is candy and other yummy treats! I love the googly eyes and the cute "paws" (or are those hands?)… pair with the rocket-ship treats tote to complete the out-of-this world look!
---
6

Pottery Barn Kids Lion Costume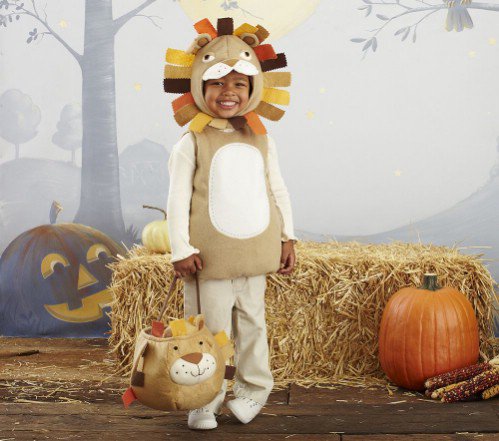 Price: $49.00 at potterybarnkids.com
This completely adorable lion costume would be so cute for any little guy, especially if mom or dad dresses up in khaki safari gear! I love the brightly-colored felt mane and the tail is too cute! Wear with a long-sleeved tee and fleece pants underneath… rawr!
7

Pottery Barn Kids Monkey Costume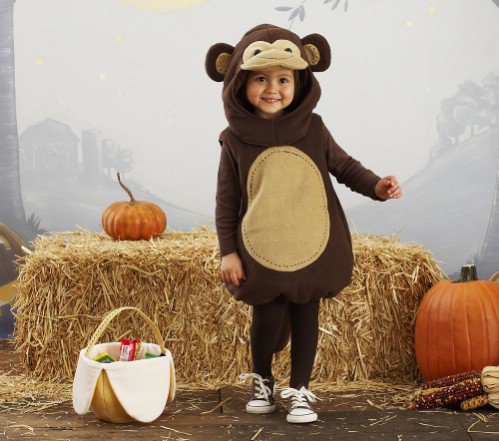 Price: $49.00 at potterybarnkids.com
Who's the cutest little monkey in the whole Halloween jungle? Your own little boy or girl, all dressed in this cotton fleece costume! All that's missing is a brown fleece gym set and some cute sneakers and your little wild animal is ready to trick and treat!
All of the costumes are so cute, scary, and clever, it's going to be so hard to decide which is perfect for your little man! And I love that you can customize them all with add-ons like face-paint, treat bags, and other accessories… Which of these Halloween costumes do you like best, and why? Please let me know!
---
Comments
Popular
Related
Recent