I am currently coveting my friend Michelle's Cricut die-cutting machine. She lets me use it when we're scrapbooking together, but I truly want my own… though I'm loathe to spend the money on one. They're expensive, but they're so… cool! Michelle also has all kinds of tools for her Cricut, all of which she stores neatly in a cute little tote. Does my jealousy stem from the Cricut, or the tote, or a combination of both? You decide. Here are the 8 best Cricut scrapbooking tools. Which makes your heart go pitter-patter?
---
1

Cricut Create Electronic Cutter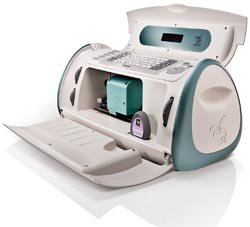 Price: $329.00 at archiversannex.com
Before you buy the tools, you'll need the Cricut, right? This one's fantastic, with so many features, you'll need to read the booklet before you use it! It's the same portable size as the Cricut Create with so many cool new features, like the center point and flip functions.
---
2

Cricut Imagine 12"X12" Cutting Mat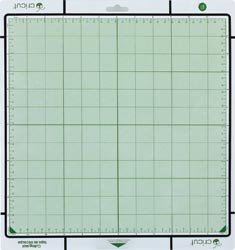 Price: $11.99 at archiversannex.com
These cutting mats are designed to work with the Cricut Image and the Cricut Expression machines, measuring 12 by 12 inches with helpful grid markings. The set contains two mats, so you'll always have a spare!
3

Cricut Replacement Blades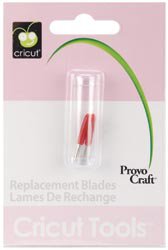 Price: $9.99 at archiversannex.com
Another Cricut tool you'll want to keep handy is a replacement blade. This packet contains two blades, which are easy to replace and make all the difference! Keep the set in your tool caddy to make sure your cuts are sharp and precise.
---
4

Cricut Tool Kit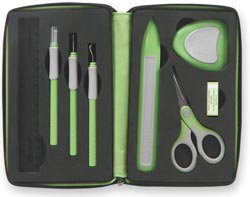 Price: $24.99 at archiversannex.com
Inside this green-and-black caddy are all of the tools you'll need to handle your embellishments once your Cricut makes them! The set includes a knife with extra blades, scissors, a scraper, a ruler, a scoop, and a folder. How handy!
---
5

CGull Cricut Expression Canvas Rolling Tote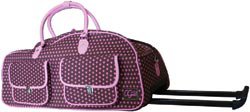 Price: $89.99 at archiversannex.com
Let's face it — our Cricut machines are heavy, and you don't want to risk dropping them from a standard tote bag, or lug them around without one! This rolling case is designed to keep your Cricut safe and also makes it completely portable. I love the purple polka-dots, too!
---
6

Cricut Cartridge Storage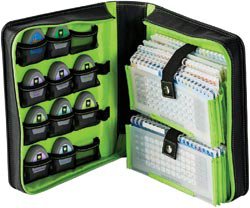 Price: $29.99 at archiversannex.com
Keep your Cricut cartridges tidy and secure in this storage binder, done in black and lime green faux leather. There's even a little loop to keep your scoop in. The caddy holds up to 12 cartridges… so you might need two of them!
---
7

Cricut Cuttables Stamp Sheet Refill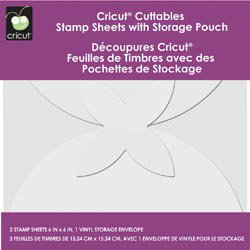 Price: $9.99 at archiversannex.com
How cool are these? You use them with your Cricut machine and a deep cut blade to make clear stamps from any of the images on any of the Cricut cartridges you want! The set includes two 6-by-6 inch sheets along with directions on how to use them.
---
8

Cricut Doodletype Font Cartridge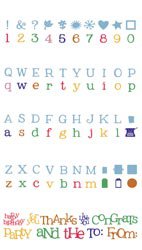 Price: $89.99 at archiversannex.com
No Cricut tools list would be complete without at least one marvelous cartridge, and while this isn't my favorite, it's probably the handiest, with a super-cute, versatile font. Use it to make letters in any size you like, from one inch to 5½ inches.
And sweetie, these are just the tools for the Cricut machine… it doesn't even include the fabulous cartridges for images and fonts and stuff! See what I mean? Are you coveting a Cricut now too? Or… do you already have one? If so, which of these Cricut tools do you like best?
Top Photo Credit: ittybittybirdy
---
Comments
Popular
Related
Recent