A lot of fashion looks these days can be achieved with a bit of a do-it-yourself initiative. Recent cult items such as studded bags, scalloped shorts, or cut-out shirts can easily be worked into your wardrobe on a budget. DIY is also a great way to revive old or unused clothing. DIYs don't have to be overly complicated – sometimes the most effective ones are the simplest. Take a look at a few DIY clothing ideas below.
---
1

Scalloped Hems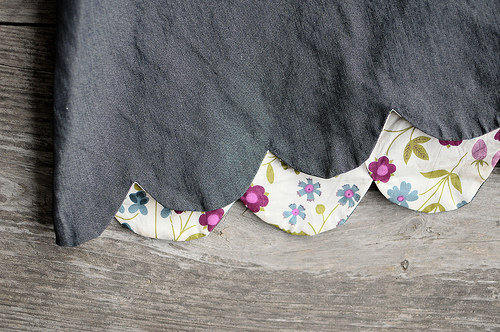 Image source: flickr.com
Scallop trims are hot on the fashion scene right now. They can be found on everything from shorts to shoes. You can easily create your own scallop hemlines at home. Find an item of clothing you wish to alter, draw or trace on a scallop silhouette, cut, and then sew or seal the hem. Allow anything from a few hours to a day to complete this DIY project.
2

Cut-outs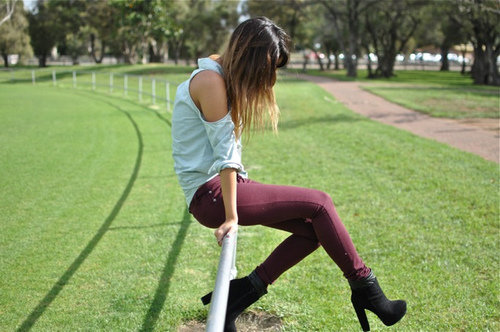 Image source: data.whicdn.com
Right now, it's all about the cut-out shoulder. You can cut at the shoulder seams and let the arm of a shirt drop, or carefully cut out a section of shirt from the collar to the top of your arm. Other cut-out DIY clothing ideas include cut-out sides (of dresses), spinal cut-outs, or teardrop shaped cut-outs. Hem the edges for a polished look or keep them raw for something more edgy.
---
3

Studs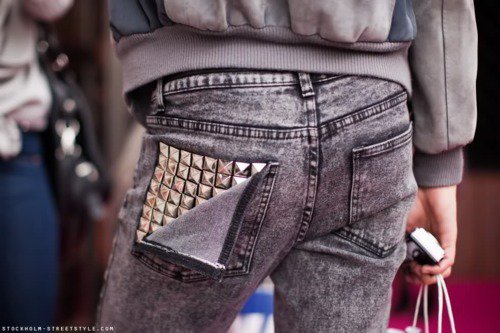 Image source: data.whicdn.com
The studded trend is still quite popular. Bags, boots, shirts, headbands – you can pretty much add studs to anything these days. Packets of studs can be bought online or at craft and speciality stores, and they come in a range of sizes and finishes. If you are adding studs, make sure that you don't leave the backs exposed as they have the potential to scratch. Adding a material backing would be wise.
---
4

Lace Embellishments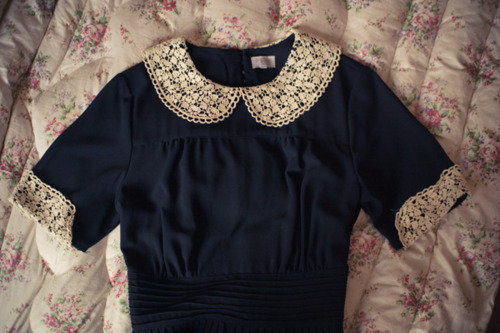 Image source: data.whicdn.com
Lace embellishments make elegant outfit additions. Lace hems are on-trend for this season, and this is a look that can easily be achieved with a bit of DIY know-how. If lace hems aren't your cup of tea, try adding lace ruffles to a singlet or tank top, or create a lace headband out of a long strip of lace.
---
5

Hem Shortening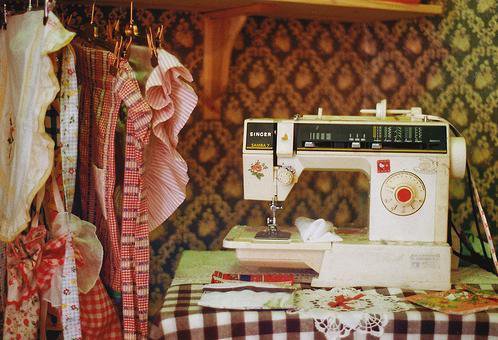 Image source: data.whicdn.com
Shortening the hems on vintage and thrifted dresses is a guaranteed outfit updater. Dowdy dresses now have the potential to become modern, up-to-date pieces of clothing. Sewing knowledge is needed for this DIY, so if you don't already know the basics then I'd recommended learning as quickly as possible! Simply decide on the length you want to cut to, leave a few centimetres overhanging, then fold over and sew.
6

Button Replacing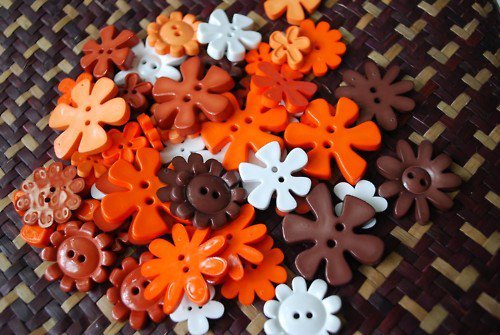 Image source: data.whicdn.com
Buttons can date a piece of clothing. Replacing the buttons on an item of clothing can instantly change its entire appearance. For example, replacing gaudy 1980s style buttons with modern ones is a guaranteed way of updating an item of clothing. Replacing buttons may require some time and effort, be set aside an hour or two for the task.
---
7

Shredding

img.allw.mn Image source: multiwear.com.ua

Shredded shirts are an edgy, alternative look. Their popularity on multiple fashion blogs has seen them become one of the most recreated DIY clothing ideas in recent years. Shredding a shirt can be done by cutting the hem off, revealing raw seams, and then pulling apart the seams to create a webbed, shredded effect. This DIY requires a lot of time and patience, and is best done on old or cheap pieces of clothing.

These are just a few possible DIY clothing ideas that you may want to try out. Do you have any DIY tips and tricks that you'd like to share?

Top Photo Credit: **tWo pInK pOSsuMs**
---
Comments
Popular
Related
Recent