I love those gorgeous specialty scrapbooking papers with the fancy edges and beautiful shapes, but let's face it… they can be pricey, and while they're pretty, sometimes they're not exactly what you want. That's why I love using scrapbooking punches! You can get the same designs, but for a lot less, and with exactly the patterns you want! Not sure what I mean? Keep reading! Here are my 7 best scrapbooking punches… and this doesn't even include the edgers!
---
1

Martha Stewart Elephant Double Emboss Punch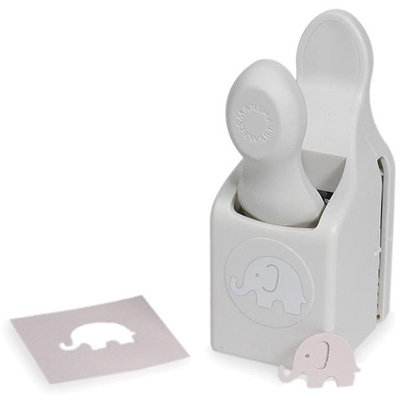 Price: $12.53 at overstock.com
Wouldn't this be cute for making baby shower invitations, thank you cards, or scrapbook pages? The little elephant is so cute, and he would make an ideal embellishment alone or with letters on his back. He reminds me of the jungle animals John Lennon drew, and were popular on baby items, a few years ago…
---
2

Paper Shapers Medium Retro Flower Craft Punch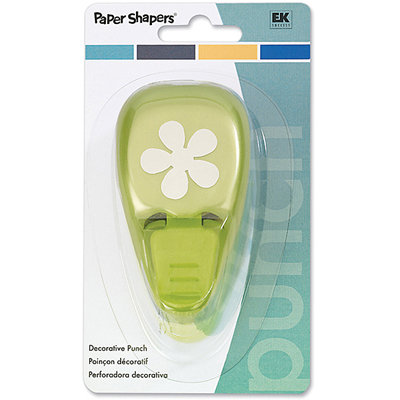 Price: $9.09 at overstock.com
The shape of this simple flower is perfect for doing a page for tween girls, especially in bright pink, green, yellow, or orange! The cut-outs themselves can be a design element, and you can also use the punch-out flowers as embellishments.
3

Martha Stewart Leaf Stamp and Punch Set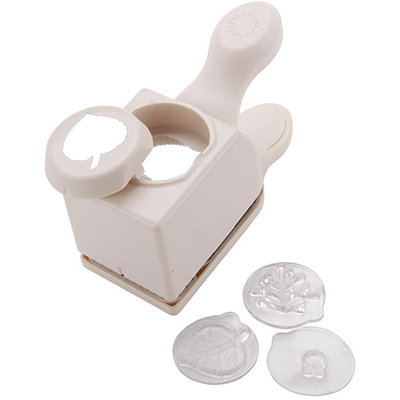 Price: $10.69 at overstock.com
This little hand-punch actually holds the templates for three different leaf shapes, making fall-themed cards and scrapbook pages a snap! The leaves look great in patterned or plain paper, especially in orange, green, red, and gold… or do baby pink and blue for baby-themed pages…
---
4

Martha Stewart Medium Branch Punch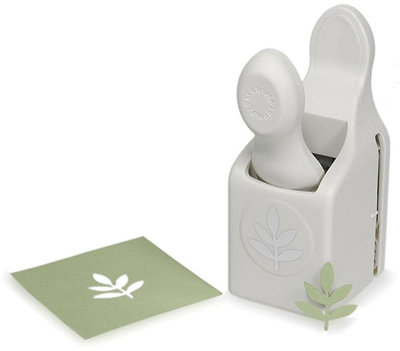 Price: $9.59 at overstock.com
Your flowers and leaves will need branches to perch on, right? Why not use this punch to create them, in any color and pattern you like? The lever punch is easy to use and stores upright, so it takes up less space in your storage caddy.
---
5

Dimensional Lever Monkey Punch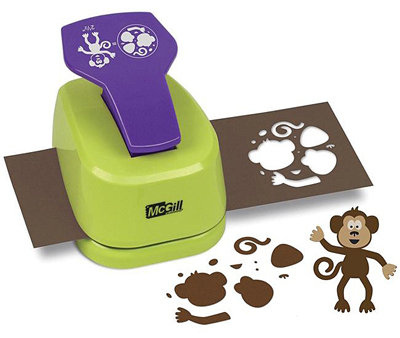 Price: $15.99 at overstock.com
What a marvelous punch! You can use it to cut out multiple shapes in any color combination you like, so your embellishments turn out exactly how you like! This one's a charming little monkey, ideal for decorating scrapbook pages from the zoo, or birthday cards and invitations.
---
6

Dimensional Lever Birds Punch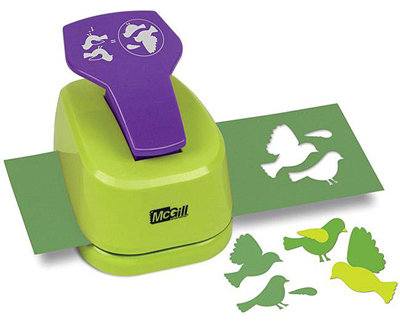 Price: $16.99 at overstock.com
This scrapbooking punch is a lot like the monkey one, above, but it offers a set of birds instead! Do the birds all in one color, or in any combination you like!
---
7

Martha Stewart Arctic Snowflake Craft Punch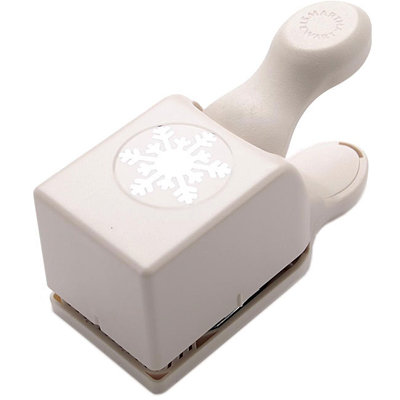 Price: $8.48 at overstock.com
I love snowflakes for decorating holiday cards, as well as scrapbook pages dedicated to Christmas and winter fun! This punch makes snowflakes that measure just over an inch across… how pretty! It's a very detailed snowflake… wouldn't they look pretty in blue?
These are just a handful of the marvelous scrapbooking punches out there… there's literally a punch or two for every theme you can think of! I love the Martha Stewart collection, but aren't those birds adorable too? Which of these scrapbooking punches do you like best?
---
Comments
Popular
Related
Recent