For some looks, cleavage is a necessity. Ever seen a celebrity in a jumpsuit without a push up bra and a low cut neckline? Well, it isn't pretty! When the aim of the look is femininity and sexiness, enhancing your assets is necessary for looking as good as possible, but you can definitely over enhance! I've been searching for the best ways to get sexy cleavage, without looking like a porn star.
---
1

Underwire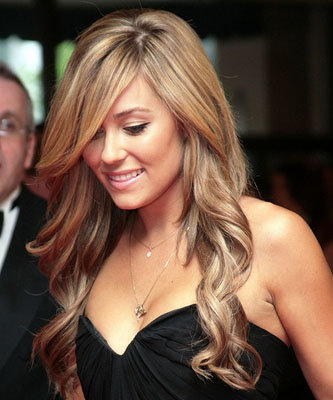 Photo Credit: canadianimmigrant2001
Underwiring is a necessity for small boobs. Dresses such as this one, which offers half support, give boobs a much needed boost, and make them 'fit' the dress. No underwiring, and you risk looking flat chested but that's not the worst part...heavy fabric can easily squish boobs, and give the illusion of uneven boobs and a very wide gap. Go for something with a structured top, and with underwiring, to keep your shape.
---
2

V Neck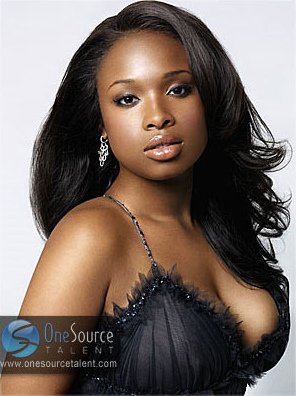 Photo Credit: One Source Talent Com
If you have larger boobs, avoid bandeau tops, and anything that will put have to stretch across your boobs. It'll give the effect of mono-boob, and you even risk popping out. Instead, go for a V neck, which will offer you the right support and show off just the right amount of cleavage, too. I love Jennifer's dress, she looks stunning!
---
3

Gathered Material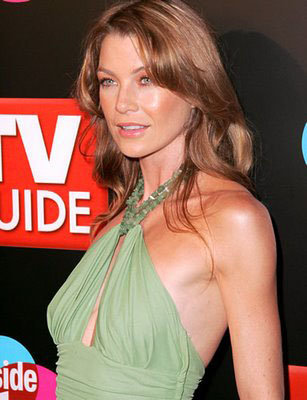 As this picture of Ellen Pompeo shows, gathered fabric is great for creating the illusion of bigger boobs. Ellen's dress is gorgeous, combining loosely gathered fabric but also a long, sexy slit, which adds drama and elegance to the dress without it looking at all inappropriate. Pale colours are also great for this, as they'll give a feminine edge to the look. Stronger colours will have less of an impact, so choose your colour scheme carefully!
---
4

Shapeless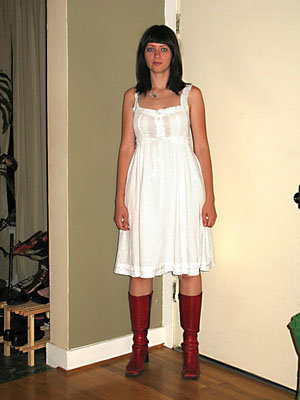 Photo Credit: Love It or Leave It?
Some dresses just don't have a shape. While the top is supposed to have 'bandeau' type stylings, small busts will disappear, and larger busts will give an illusion of roundness, and pregnancy. Neither of these is preferable! Try to avoid dress with no obvious shape, or if you have to wear one, 'edit' the neckline to have a dip, or on styles such as this one, undo a button!
---
5

Inserts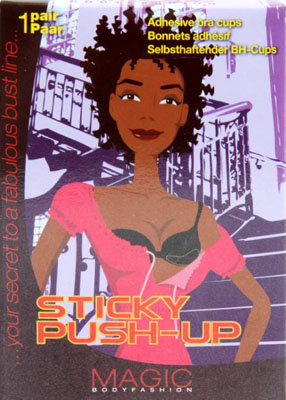 Price: $23 at asos.com
Once you've chosen a style of dress that suits you, your next step is to enhance what you have. A lot of celebrities use 'chicken fillets' to fill out clothes, and they are highly popular these days! The trick is not to opt for the biggest ones possible, instead to buy a normal sized pair, and make sure they are fully concealed and not viewable. If you can see them when fully dressed, you risk someone noticing, or worse, them slipping out!
---
6

Fashion Tape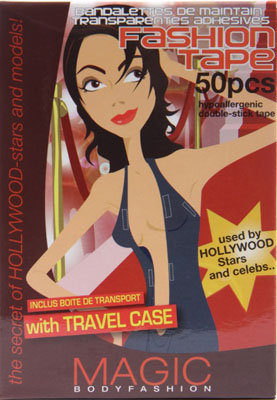 Price: $15 at asos.com
If your dress has any revealing elements, or is at all low cut, consider using some of this. It's double sided, and is coloured and shaped to be as discreet as possible. This is my favourite brand, and it even comes with a travel case, so you can keep some in your handbag for emergencies!
---
7

Strap Solutions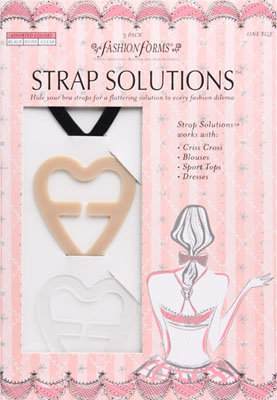 Price: $16 at asos.com
Wearing a bra is always going to give you a fuller, more supportive look then going without, but some styles of dress make it impossible to wear your usual bra. Sets like this one mean you can 'change' how the straps lie, to hide them underneath your clothes. Which means you can wear an amazing bra, without anyone being able to tell!
---
8

Sexy Shaper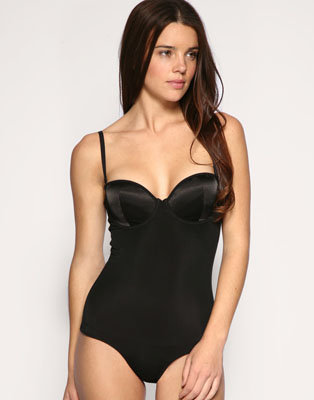 Price: $126 at asos.com
If I'd seen this before, I would have immediately dismissed it as uncomfortable, unsexy and unnecessary, but after staring in a burlesque show recently which involved a barely there dress which needed a killer body to fill, I found myself trying this out. And wow, did it work! Not only does it flatten your stomach and ensure your dress will sit against you perfectly, but it also has supportive bra cups which will give you great boobs too. And its so, so comfortable. Wow.
Choosing the right support and the right clothes shape will make a huge difference to your cleavage, and make gorgeous boobs completely achievable, no matter what you are wearing! Have you got a tip of getting a great cleavage? Please share it with me!
Top Photo Credit: Pan-African News Wire File Photos
More
---
Popular
Recent