The thong is officially dead. Sexy panties are much more comfortable, and much more hygienic, and studies are now showing that men find them much more attractive, too. I've never really minded my thongs, there are some gorgeous designs available and I've never really found any panties I've loved. I have now, though, the underwear market has had a huge revamp, and I can't resist! Here are my top ten pairs of sexy panties to wear instead of your thong...
---
1

Elle Macpherson Intimates Lace Notes Briefs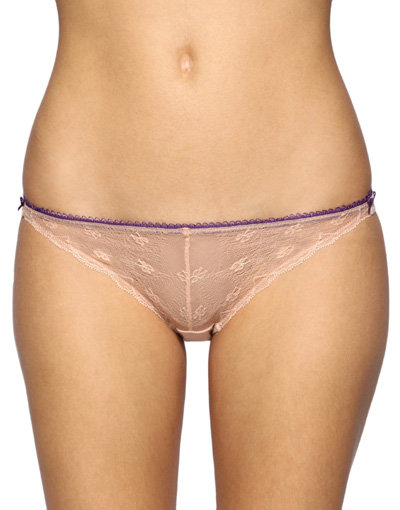 Price: $40 at asos.com
Okay, so these aren't the cheapest, but they are GREAT. They solve all the problems the thong was great for, with no visible panty line, and no bright colour to show through light coloured trousers. But, they are also amazingly comfortable, and really flattering... they made my legs look much longer, and my boyfriend loved them.
---
2

Calvin Klein 'Cotton X' Logo Waistband Cheeky Shorts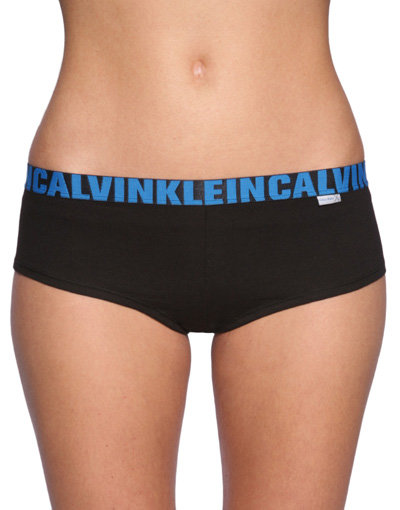 Price: $32 at asos.com
I love these shorts. The styling makes them warm and snug, and perfect for days when you want full coverage, but they are also sexy and so, so soft. Forget period pants, with gorgeous shorts such as these, you'll never need an ugly pair again. There is also a great matching padded bra, and they come in white too.
3

B'Tempt'D "All Dolled up" Satin Briefs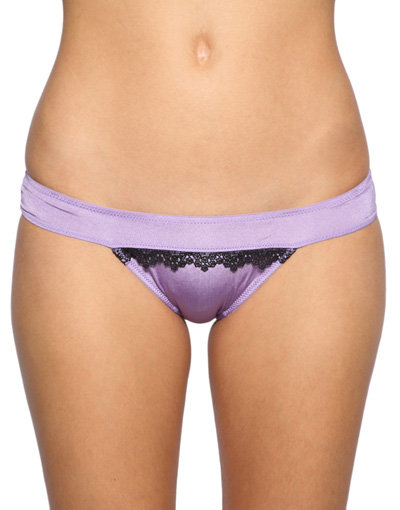 Price: $21 at asos.com
These briefs are divine. I love the colour, which is a deep yet light purple which reminds me of expensive jewels and princesses, and the touch of black lace adds elegance and sexiness. It's the unique shape that I love most, though, which makes them sit across your hips. They are so comfortable, and you'll feel like a princess! The matching bra is dead cute too — it's a must have set!
---
4

Lejaby Lila Poppy Print Tanga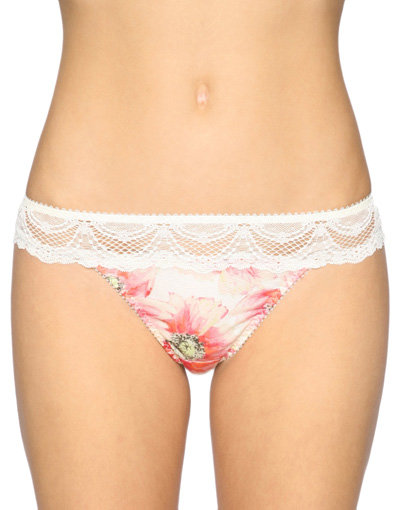 Price: $55 at asos.com
Want something cute enough to make you feel great but sexy enough to drive him wild? This tanga is perfect. The floral pattern is feminine yet adult, and the light and girly colours keep it from being the main focus point. The white lace waistband is sexy, elegant and oh-so-comfortable... you'll never want to take them off! The chicest underwear ever.
---
5

Lepel Constance Briefs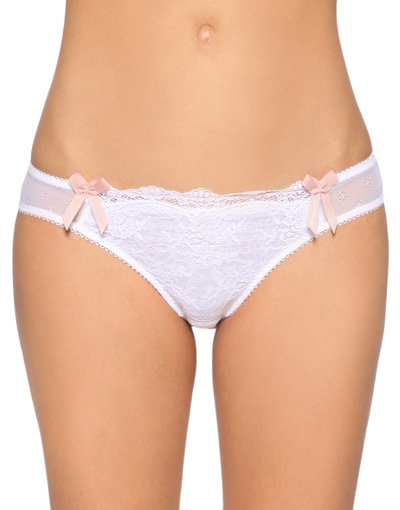 Price: $16.91 at asos.com
There's just something about these that I love... the mix of white lace, cute pink ribbons and utter feminine gorgeousness! They are super comfortable, and look fantastic under a cute summer dress, or jeans. They are made of high quality materials which keep their white colour, and they even make my skin look radiant... I love them!
---
6

No Romeo Hawaiian Floral Brief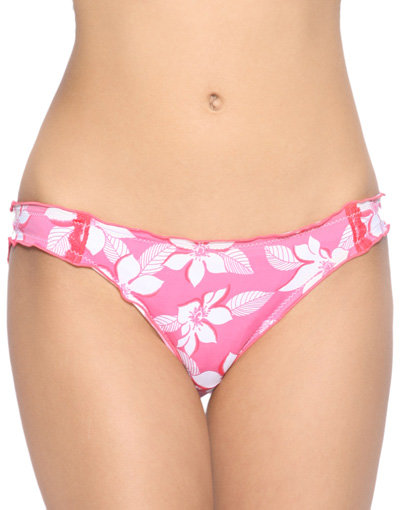 Price: $10 at asos.com
I love the pattern on these, which reminds me of summer days and beaches, but I wasn't too sure about the shaping. The sides sit quite high compared to my usual underwear, but I was pleasantly surprised by how well they fit, and how comfortable they are! They are great for wearing under a suit or jeans, and they'll make you smile everytime you see them. Perfect for cheering yourself up on colder days!
---
7

Juicy Couture Yarn Dye String Briefs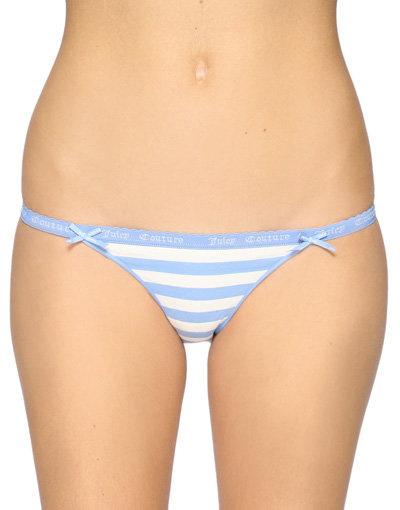 Price: $45 at asos.com
Looking for something to wear underneath that barely-there dress? These briefs are much cuter then any thong I've seen! I love the pale blue and white stripes, and the cute ribbon bows are adorable. It's the way they are small enough to wear under anything, leave no pantyline and look great that I love, though, and I'll definitely be wearing these in the future! They are amazingly comfortable...
---
8

Miss Ultimo Tattoo Briefs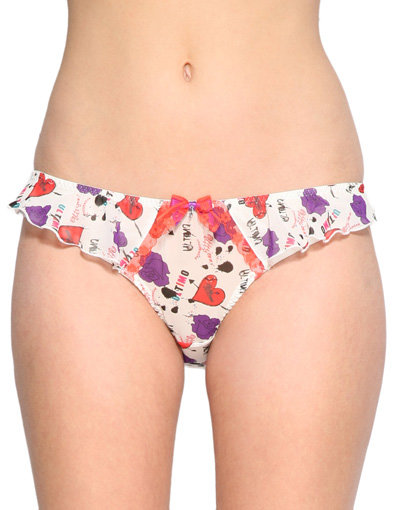 Price: $13 at asos.com
I LOVE these retro briefs. From the ruched edges to the gorgeous tattoo style images and multicoloured hearts, they are stunning to look at, and make a great underwear set with the matching bra. The see through red lace and bow add an adult touch, and they are super comfortable too, and so soft against your skin. What's not too love? These are my new favourite way to rock the retro look.
---
9

Carol Malony Bow Diamante Brief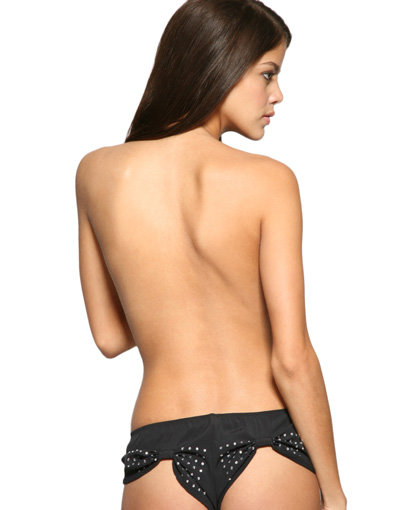 Price: $47 at asos.com
Looking for something elegant? These briefs are actually very soft and stretchy, but look like elegant silk, and are sprinkled with shimmering diamantes which make them look gorgeous. The finishing touch? The stunning tie sides, and cheeky shaping, which makes them the most chic and sexy underwear yet. Looking for an amazing set? Wear them with the matching bra and some heels. You'll be irresistible!
---
10

Diesel Satin "I'm on Fire" Briefs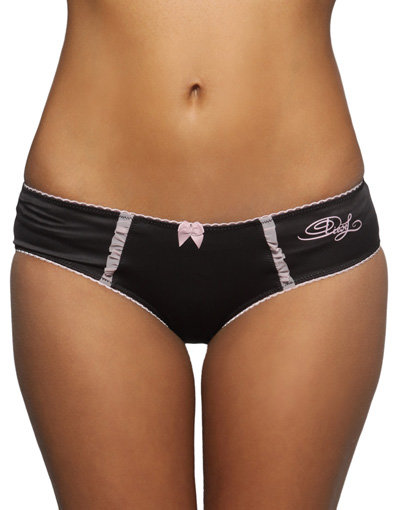 Price: $33 at asos.com
Even Diesel have started making super cute briefs, with these silky satin ones feeling great against the skin, and looking great in elegant black, teamed with girly pink detailing. The best bit? "I'm On Fire," scrawled on the back in elegant yet scribbly handwriting, and the see through sides. I'm in love.
Suddenly, I'm seeing amazing briefs everywhere, and my thongs are being neglected. After all, if you can be comfortable, sexy and stylish, why wear anything else? I've got all of the underwear above, and I can't wait to get some more, it's my new favourite fashion fix. Have you spotted a gorgeous pair of briefs? Please show me them, I need some more!
---
Popular
Related
Recent