Exercise is an essential part of our lives. When we exercise, it is important that our clothes are breathable and comfortable. For us women, it is also important that we have the necessary support for our breasts. A well-fitting sports bra should be part of any woman's workout attire. Below is a list of eight sports bras that you'll love. I know that I would definitely love to have them in my own underwear drawer. Please note that I haven't tried any of these bras, but they are products that have gotten great reviews from other users.
---
1

Moving Comfort Alexis Sports Bra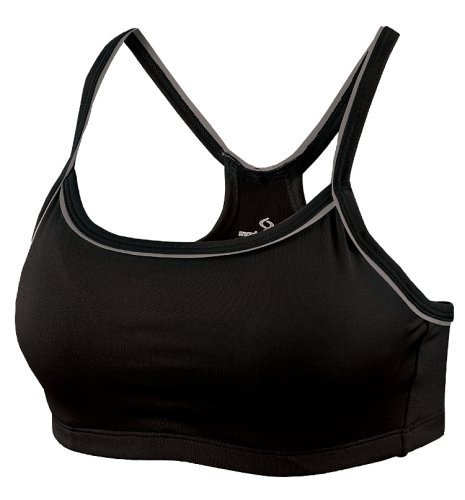 Price: $34.00
Buy at amazon.com
This bra is best for women with A/B cups who do low-impact activities such as yoga, pilates, walking, and cycling. Some women have used this bra for running and found it to have enough support. This product is a compression sports bra, but it also has built-in cups to give small-chested women some shape and a little size boost. It is a comfortable and breathable bra. The racer back design and thin straps allow users to have a greater range of arm movement. A few women mention problems with sizing, strap length, and chafing.
---
2

Champion Shape T-Back Sports Bra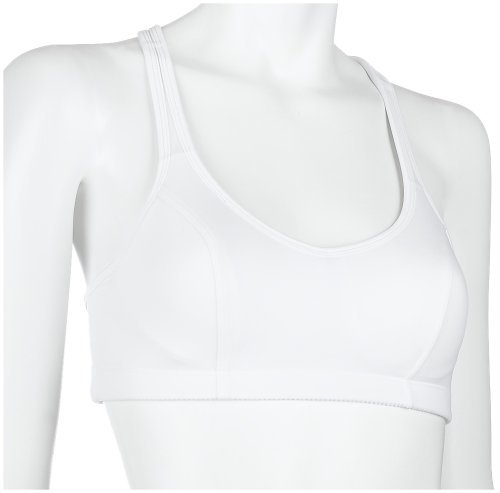 Price: $21.88 - $36.00
Buy at amazon.com
This bra is for women with A/B cups who do high-impact activities. However, women with C/D cups who do medium to high-impact activities can also enjoy the benefit of the bra's support. This product is different from most compression bras because it has internal pads that give you shape and prevent the appearance of having a "uni-boob". The thick material makes the bra highly durable. Despite being made with moisture-wicking material, many reviewers say that it doesn't do a good job of keeping them dry. For the support this bra provides, many women consider this a secondary concern.
3

Moving Comfort Women's Cameo Racer Back Bra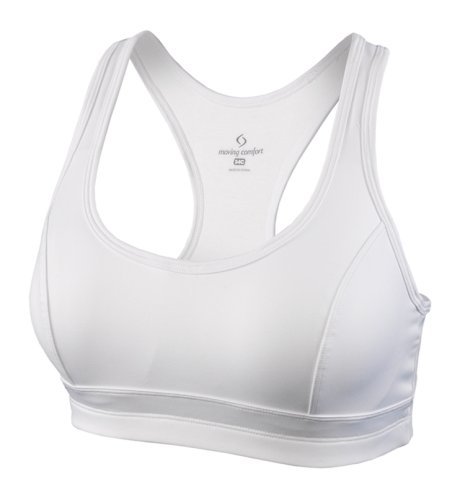 Price: $21.70 – $35.00
Buy at amazon.com
Compression bras are the best thing for women with smaller busts. However, a lot of women hate the squashed, "uni-boob" effect that these bras create. The Cameo Racer Back Bra by Moving Comfort is a compression bra that also has encapsulating pads that help shape the breasts. The racer back design gives you a greater range of arm movement. The chest band provides a comfortable fit that does not cut off your breathing. This sports bra has been praised for being very comfortable.
---
4

Lily of France Light Control Padded Wire-free Sports Bra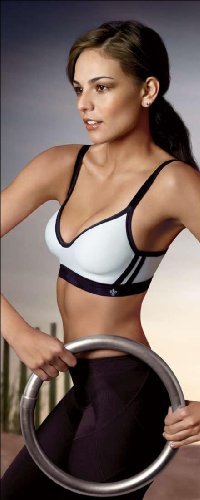 Price: $26.35 – $30.00
Buy at amazon.com
If you want a sexy sports bra, then this product is perfect for you. The sizing goes from 34A all the way to a 40D so even curvy women can wear this bra. Take note, though, that this sports bra is great for low impact activities. It is made with smooth microfiber material to keep you comfortable. The padding is thick enough to avoid flashing when working out in cold temperatures. The hook and eye back closure gives you added support and comfort.
---
5

Champion Women's 360 Performance Sports Bra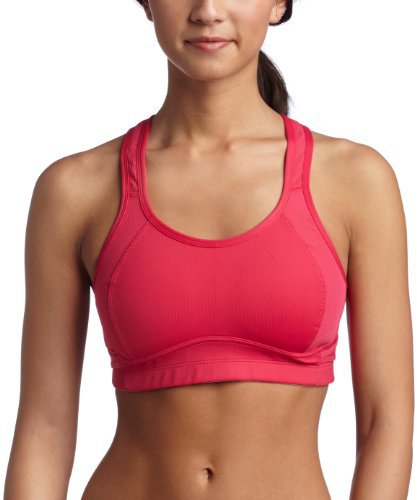 Price: $21.16 - $40.00
Buy at amazon.com
This sports bra is for women with full figures. However, it can also be used by women with average bra sizes. This bra is durable because it is made of several layers of fabric. This feature, however, prevents moisture from being wicked away from the body. I guess it's a compromise you must make if you purchase this bra: durability and support over breathability. Despite this negative review, everything else about this bra seems to be positive. The back-hook closure makes it easy to get on and off. The chest band is comfortable and doesn't chafe. The internal cups give your breasts great support without squashing them together. Rather, you get a smooth shape from the cups. You might consider buying this bra in a smaller size if you have a small frame.
---
6

Moving Comfort Fiona Sports Bra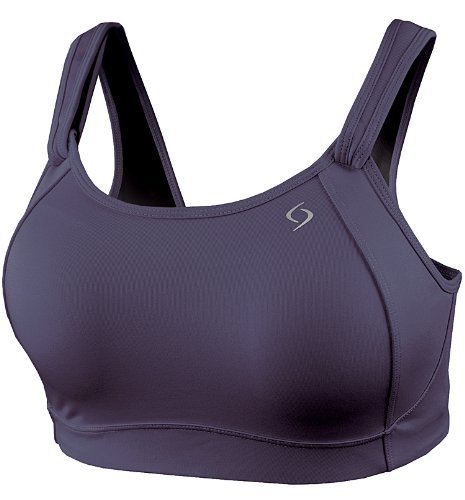 Price: $27.95 – $44.90
Buy at amazon.com
Women with C cups or larger will find comfort in the Fiona sports bra from Moving Comfort. This product provides the support of a compression bra with some shaping provided by the internal molded cups. Many women love the adjustable straps and the hook-eye back closure. These features add to the support and comfort of the bra. Some women with DD cups or larger say that the bra has okay support.
---
7

Champion Double Dry Underwire Full Support Bra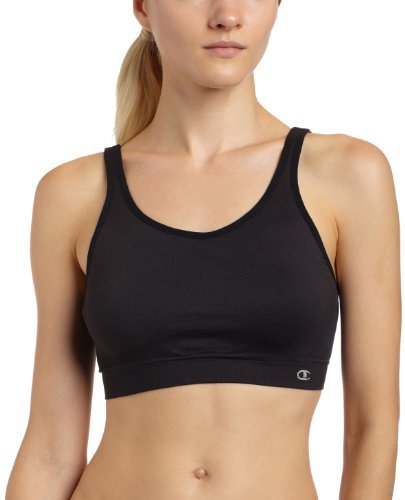 Price: $25.11 – $42.00
Buy at amazon.com
Underwire sports bras sometimes provide added support for women with large breasts. This bra has gained a lot of positive reviews from users because of its many great features. The bra has a seamless construction which virtually eliminates chaffing. The separate molded cups give the breasts full support and shaping. The triple-cushioned underwire adds to the support without making your workout an uncomfortable experience. The moisture-wicking fabric is effective at keeping you dry. Many women are satisfied with this sport bra.
---
8

Enell Sports Bra

Price: $46.99 – $66.00
Buy at amazon.com

The Enell sports bra is a big hit among women with large breasts. This bra is even one of Oprah's Favorite Things. The wide straps and the entire front portion of the bra are non-stretch for optimum support. The seams are finished inside and out to help prevent chaffing. The thread used in the construction of this bra is soft and comfortable against the skin. Many women appreciate all these efforts to create a bra with great support. However, there are downsides. The material is not breathable. The numerous hooks in front make the bra hard to get on and off. Still, despite these negative reviews, a lot of women turn to the Enell sports bra for breast support.

Picking the right sports bra can be challenging for women. Reading reviews online is a great way to start your search for the best bra for your size. I know that making this list has helped me in my own quest to find the perfect sports bra. I'm really excited to try some of the bras in the list. How about you?
More
---
Popular
Recent