**Men **may think that all bras are made the same - they can never be more wrong. Unlike them who only need to choose between boxers or briefs, choosing a bra requires a lot more work.
If you want to have ample protection **for your **breasts **during strenuous physical activities, you should choose a **sports**** bra which gives you unconditional support. Although they're considered to be utilitarian, they can still look sleekly sexy and fashionable **if you know which **sports bras to buy.
Here are some things that you need to consider so that you can get the ultimate protection from your sports bra:
Fit
A sports bra, or any bra for that matter, should be a** perfect fit**. Wear one that's too tight and you may have difficulty breathing, especially during physical activities. To test this, use the 'jumping jack test'. If your breasts move as one unit with your upper body without causing any discomfort, then the fit is perfect.
For the sports bra with the perfect fit, we recommend:
Moving Comfort Alexis Bra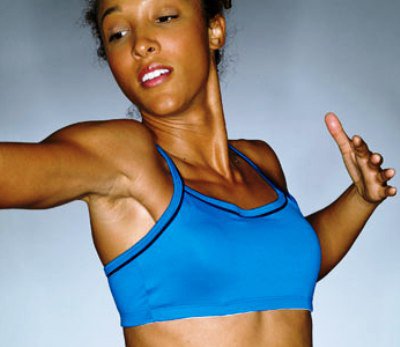 The Moving Comfort Alexis bra is tagged as the "**Wonderbra of sports bras**". They have lightly padded cups and come in all sizes. As the name implies, this sports bra offers the ultimate comfort when you move your body while exercising.
Support and Control
There are 2 types of sports bras that you can choose from. One is the molded cup version which provides firm support, and the other one is the '**compression**' bra which flattens **the **breasts **against the body. For those with **bigger **breasts, a molded cup offers more **support and control. If you're on the lower cup size, a **compression ****bra **will work better for you.
For the sports bra which defines the ultimate in support and control, we recommend:
Lily of France in Action Sports Crop Top Bra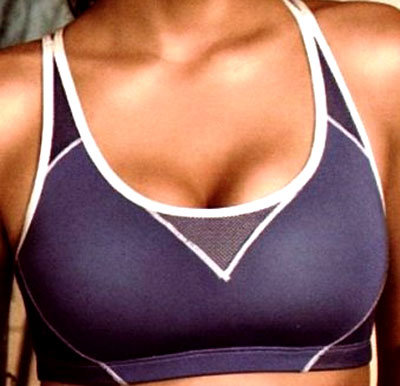 Lily of France is a luxurious underwear brand which offers a complete line of daywear, nightwear **and **activewear **bras and panties. This lightweight crop top bra is made from stretch **microfiber. The full cups and the criss-cross, stretch double back straps provide extreme comfort and support.
Structure
Check on the fabric - Lycra mesh bras are better because they make your skin breathe, especially while exercising. You should also check on the seams, straps and of course -the design of the bra -you should look athletically sexy in it without your shirt on!
For the sports bra with unparalleled structure, we recommend:
Patagonia Active Mesh Bra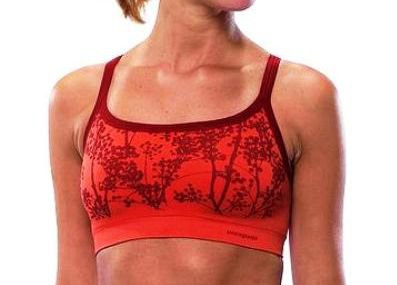 Are you prepping up for yoga classes? If you are, this Patagonia active mesh bra is the perfect statement of feminine athleticism. Patagonia **is an **outdoor clothing brand and it is suitable for women wearing A and B cup size, for low impact activities. It also has supportive straps and a V-back for unobstructed movement. More importantly, the Lycra mesh material lets your skin breathe so no need to worry about **sweating **it out anymore!
Honorable Mentions
We just had to squeeze these two other sports bras in. Check 'em out!
Saucony Motion Sensor Bra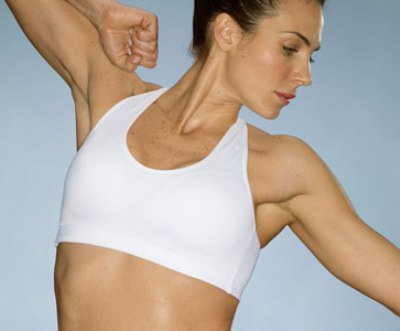 The Saucony Motion Sensor bra will make any woman look sleek, lean and sexy. It has built-in cups and the fabric is made of stain-resistant stretch **polyester-spandex **blend material.
Natori Sport Underwire Sports Bra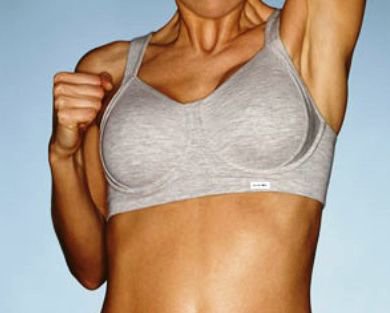 Nothing beats the feeling of a good old, lush cotton sports bra. This model from Natori has wide straps which do not dig into your shoulders, they offer the **ultimate in comfort - and one tester said that the bra makes the wearer feel as if "**your boobs are on air!"
Remember that fit, support, structure **and **control **are the factors to look for in **sports bras. Start sweating ** it out on the **gym **with these **fashionable **and **ultra-comfy sports bras, and make the **hot man **on the treadmill drool over how **hot **you look!