Everyone knows that the jeans you are wearing can make or break a look, but where can you get high quality and fashionable jeans for a reasonable price? I've always struggled with finding shops that sell good jeans in the styles and colours I like, but when you've got them, they are definitely worth the money.
* Student's Budget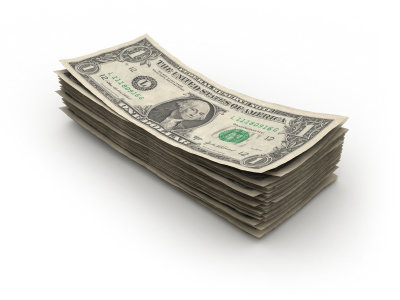 ---
1

Cheap Monday

Also available at cheapmonday.com, theses jeans are up to minute stylish. They offer jeans for men, women and children, with a high range of styles available, from tight fit to mega bottom. You won't struggle to find a pair you like from here!
---
2

Florence + Fred

Tesco's clothing range has gone upmarket, and now offers a small selection of jeans that are available in most sizes. The clothes aren't available to order online, but fit well and are well made.
---
3

New Look

A personal favourite of mine, New Look offer a brilliant jeans range. With styles including Hula Bootcut, Strut Low Rise and Shimmy Skinny Flare, they really have some denims for everyone. The jeans are amazingly comfortable, and also come in petite, for short people like me, or long. They are easy to look after, and wear well. Orderable from www.newlook.co.uk.
---
4

Kate Moss for Top Shop

Kate Moss has updated her collection for Christmas 2008, and the jeans are full of sparkle. The pairs getting the most press are a grey skinny fit pair, that Kate suggests you team with heels, or flower print flares. The collection launches closer to Christmas, and the range will be available online for a limited time after that. The website address is topshop.co.uk
---
5

H&M

hm.com doesn't show much of the clothes range, but has a store locator for you to find your nearest shop. From personal experience, H&M jeans are usually very comfortable and up to the minute stylish, and usually come in a variety of colours. However, I always find that they are a bit too long.
---
6

Lee

Check out lee.com for one of the best jeans websites ive ever seen. The camera angle allows you to inspect every inch of the jeans, and shows off the different styles available. Whether you're a slouchy boyfriend fit girl, or a skinny fit show off, there will be a pair of jeans for you here.

* White Collar Budget ....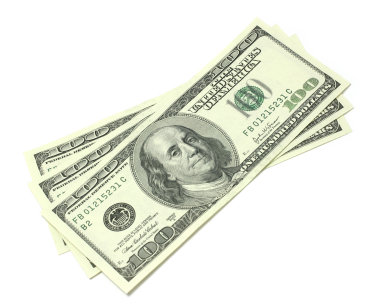 ---
7

Acne Jeans

Acne jeans are a new up and coming range, who again offer very stylish jeans. This brand seems to experiment with colours and dyes more, and the results are some very out there jeans. The prices start at $110, but the jeans last a long time and are sure to attract more than a few admiring glances! (www.acne.co.uk)
---
8

Diesel

Diesel have been making jeans for years, and are one of the best brands around. Their website is well maintained, with new images of the collections as soon as they are released. The jeans are very comfortable, and do an excellent job of thinning the stomach and giving a sexy silhouette. The diesel website also shows different clothing , and has a brilliant layout. Check it out at diesel.co.uk
---
9

Fornarina

Fornarina jeans are aimed at a younger market of girls, and feature a very unusual line up. As well as the usual types of jeans, they also have a pair that are so tight they look painted on, but are so well made that they hold everything in place. The brand can be quite expensive, but the jeans last, and are definitely worth the money. They can be viewed at Fornarinajeans.com, or by googling fornarina girls.
---
10

Miss Sixty

Misssixty.com now features an online store, which allows you to look at and buy their jeans from the comfort of your own home. Their sizing is generous, yet accurate, and they also offer a wide range of trousers, from wide leg to low waist. I love Miss Sixty, the jeans aren't as expensive as other designer brands but are just as well made, and tend to last for a good few years.
---
11

Notify

Notify jeans have quite a reputation, but can be very hard to track down online. revolveclothing.com offer two pairs, costing $272 each, and zafu.com offer a Notify jeans size selector. It is probably worth the time to measure yourself, as these jeans often run small.

Serfontaine.com is currently under reconstruction, after the launch of their new X range jeans. Having tried a pair on, I found that they were quite comfortable and stylish, but they ran very long in the leg, and the pairs with embroidery would be hard to take up. The online shop is usually very impressive, and features a size guide.

* Celebrity Budget ...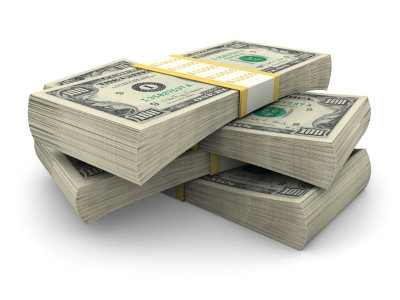 ---
12

Chloe

Having had the privilege of trying on a pair of Chloe jeans, I can comment that are so comfortable, and are made in four different lengths, so even at 5'2 a pair fitted me perfectly. They are quite hard to track down online, with Chloe not having their own online shop, but designerexposure.com features a few pairs.
---
13

DVb

Any clothes designed by Victoria Beckham are worth a look, and these certainly don't disappoint. Unfortunately the sizes don't run much larger than me, at a size 8, and the styles are all quite tight. The jeans usually feature the dVb symbol on them, and can be bought at rouletteclothing.co.uk, or revolveclothing.com with 25% off if you enter HOLIDAY08 at the checkout.
---
14

McQ,

McQ or Alexander McQueen jeans, are more suited towards older women, or women not wanting to make a statement with their jeans. The pairs offered a limited, and the styles are very plain. However, they are still a very popular make of jeans, and can easily be jazzed up with a pair of stilettos and some flashy jewellery.
---
15

Stella McCartney

This is one of the only designer brands with their own website, which is self named. The website shows the most recent collections, and has an online shop for people in America. The new range doesn't contain many pairs of jeans, as it focuses on skirts and boots, but the jeans are always gorgeous and well worth the money. My only complaint would again be the sizing.
---
16

Superfine

Superfinelondon.com is an excellent site, which shows the latest collection of jeans. They are mainly skinny fit, but come in a range of colours and the designs usually have a very eye catching feature. Prices are also quite reasonable, depending on the style and size needed.

Depending on your budget, it should be relatively easy to track down a pair of jeans that'll make you look completely gorgeous in your own way.

Have you found your perfect pair? Where you got them from? Were they a good buy or did they break your budget? Please do share! I would love to hear from you...

Top Photo Credit: **vicipix**
More
Comments
Popular
Recent