COMMENT
High waisted jeans are one of the most popular styles around this season. They are featured in all the fashion shows, and the brilliant news is that they suit everyone!
While some people are apprehensive about trying a pair on, the high waist automatically gives a slim silhouette and avoids builders bums, which aren't attractive on anyone!!!
1. Acne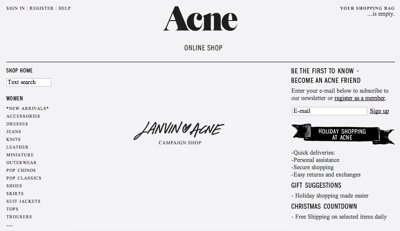 Acne offers high waist jeans in black, navy and blue. The styles vary from simple zip up to large buttons, and you can also get high waist cords, in red, black and brown. Not a unique collection, but the jeans are well made, and the style needs to be kept simple for this look to work.
Cheap Monday