High waisted jeans are one of the most popular styles around this season. They are featured in all the fashion shows, and the brilliant news is that they suit everyone!
While some people are apprehensive about trying a pair on, the high waist automatically gives a slim silhouette and avoids builders bums, which aren't attractive on anyone!!!
---
1

Acne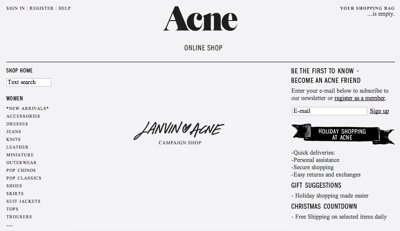 Acne offers high waist jeans in black, navy and blue. The styles vary from simple zip up to large buttons, and you can also get high waist cords, in red, black and brown. Not a unique collection, but the jeans are well made, and the style needs to be kept simple for this look to work.
Visit acnejeans.com
---
2

Cheap Monday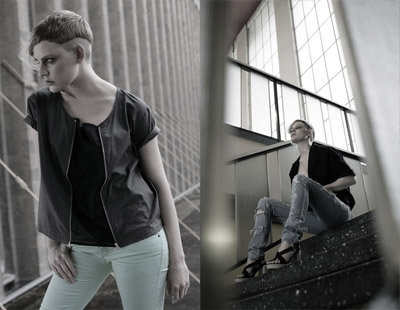 Check out cheapmonday.com for their latest collection of jeans. They only offer two high waist styles, in dark and light blue. However, if you're looking for a pair to team with anything, then these jeans are always well made and stylish.
Visit cheapmonday.com
---
3

Diesel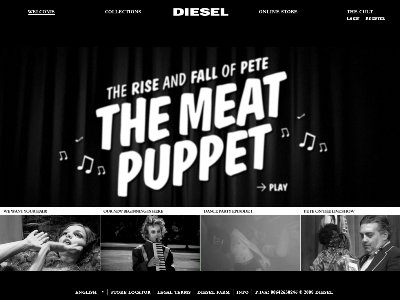 Diesel.com offers the newest range, which features high waist jeans in some very sexy designs. From baggy to hip hugging styles, there's a big range available and they are very unique. Check the measurement guide before you order, though, because sizes can be a little big.
Visit diesel.com
---
4

Evisu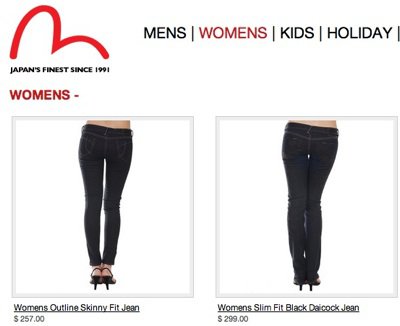 Evisu.com currently doesn't show any products in the high waist range, but according to sources some are coming very soon, so keep your eyes peeled!!!
VIsit evisu.com
---
5

Guess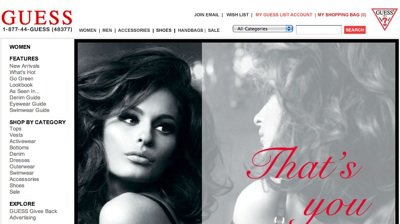 There is only one high waist style available from Guess right now, but true to their roots it's available in everything from green to black. The denim is always high quality, and the sizes are accurate.
Visit guess.com
---
6

Karen Walker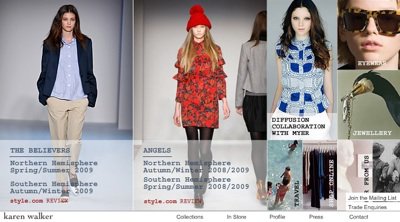 The designer of the hottest pair of high waist jeans around right now, Karen Walkers high waist skinny jeans have been on every fashion page. Available in indigo with white stitching and cute button detail, these can be ordered from karenwalker.com for £124, or you can browse the other styles there too.
Visit karenwalker.com
---
7

Lee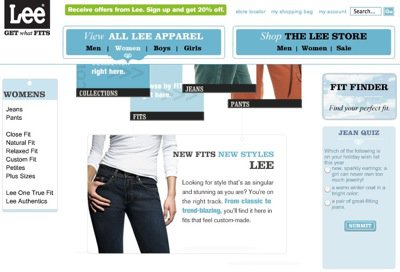 Lee offer a few dark wash styles, all featuring wide belts and big stitching. The prices are good, and they can be delivered to most places within three days. Sizing is good, although if you usually are between sizes it's worth measuring yourself.
Visit lee.com
---
8

Levi's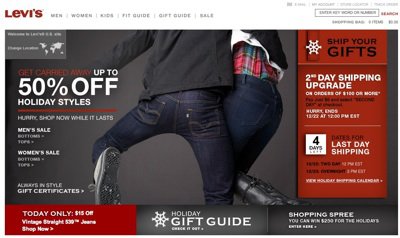 Levi don't currently offer high waist jeans, but there are some planned for the Spring collection, released in December. Check out the range on us.levi.com first!
Visit us.levi.com
---
9

Paul&Joe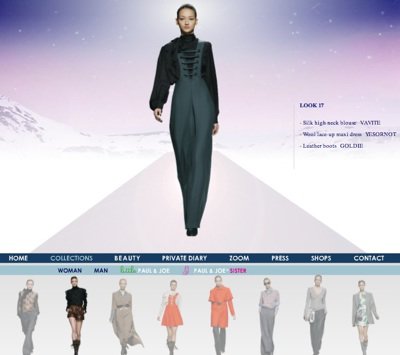 So far Paul&Joe have only released one pair of high waists, but they are a very stylish pair. Fitted around the hips, they shape your body and come in slimming black. There is a limited number available from bluefly.com, but as the most flattering high waists ever, they'll be gone soon!!
Visit Paul&Joe.com
---
10

Superfine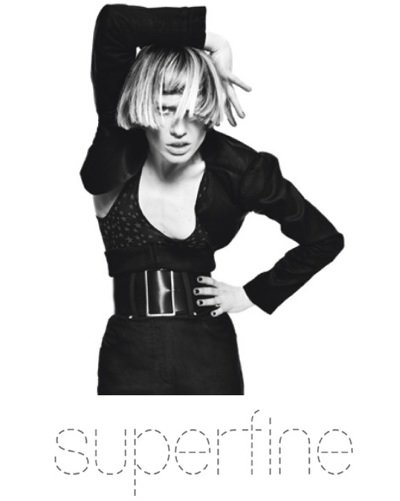 Superfinelondon.com is definitely worth checking out, as they have a unique take on this style. With variations from going out to office pairs, most people will find a style that they'll like from this site. The sizes are accurate, and pricing is reasonable for a designer range. Really worth checking out before you decide.
Visit superfinelondon.com
12 Brands to Buy Perfect Jeans for Men …
As you can see, many brands haven't yet released their high waist collections yet, but the style is taking over the fashion pages. Its definitely worth investing in!!!
Have you got a favorite brand, or have you found a great bargain? What do you think of this style? I'd love to hear from you!
More
Comments
Popular
Recent