Along with stripes, polka dots are a mainstay on the fashion scene. They never really go out of style. Some years they are just more popular than others. This year is shaping to be one of them. There are a variety of ways to wear this trend, so below are a few options to help get you started!
---
1

Polka Dot Wide Leg Trousers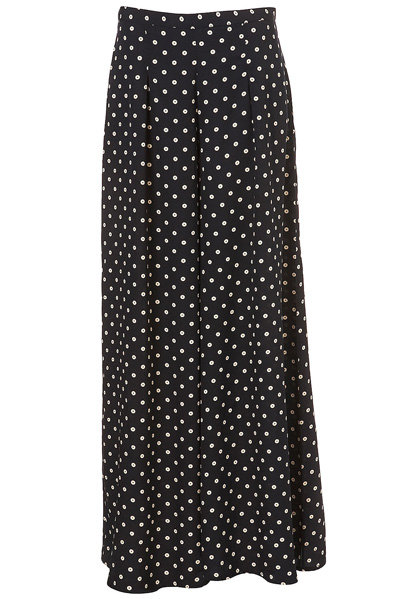 Price: $90.00 at us.topshop.com
Deck out your lower half with these wide leg trousers. This season there'll be a shift away from the popular skinny leg silhouette. Personally, I can't wait to try this new wide legged trend. The fact that I can do it with polka dots is an added bonus!
---
2

Polka Dot Pussy Bow Shirt

****
Price: $70.00 at us.topshop.com
This shirt is perfect for those wanting to achieve that demure look. I love the pussy bow detail. The longer sleeves also make it perfect for the cooler months. Pair it with a high waisted skirt for some lady-like elegance, or team it with your favourite jeans for a more casual look.
---
3

Navy Polka Dot One Piece Swimsuit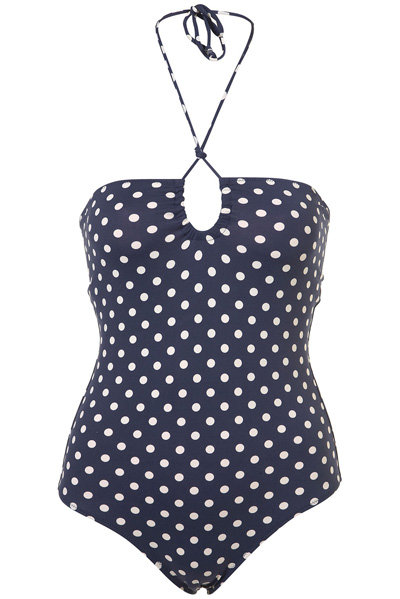 Price: $65.00 at us.topshop.com
Get ready for summer with this super stylin' piece of swimwear! The polka dots give it that added retro edge. Being a one piece, it provides that extra cover at the beach, but it can also double as a body suit to wear under skirts and shorts. Pair it with some oversized white sunglasses and a killer attitude!
---
4

Silk Polka Dot Multi Necklace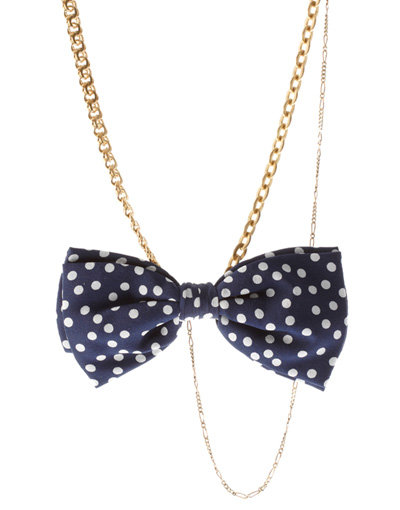 Price: $187.92 at asos.com
With this necklace, you can add a polka dot touch to any outfit. It's bound to be an eye catcher. The combination of polka dots and bows is just too cute. Stay safe and pair it with plain shirts, or have a bit of fun and mix it with different prints – the choice is all yours!
---
5

Peter Pan Collar Polka Dot Sleeveless Tunic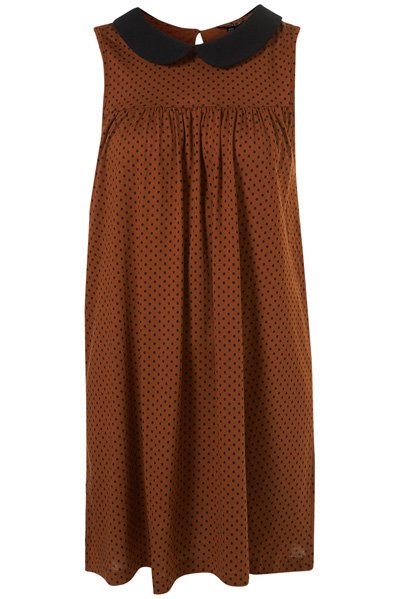 Price: $55.00 at us.topshop.com
Peter pan collars are really having a 'fashion moment' right now. I love the combination of this trend and the polka dots. The cocoa colour of this dress is also a nice departure from the standard navy and white. This is definitely one to add to your wish list.
---
6

Polka Dot Chiffon Flower Stud Earrings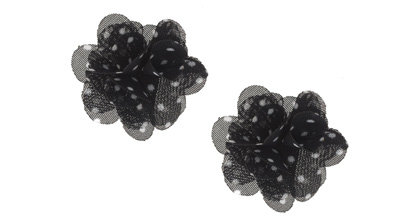 Price: $10.34 at asos.com
Wear your polka dots on your ears! These earrings are the sweetest things I've ever seen. The chiffon petals and polka dot details are such a heavenly combination. They would make a lovely addition to any outfit.
---
7

Black Glitter Flock Spot Tights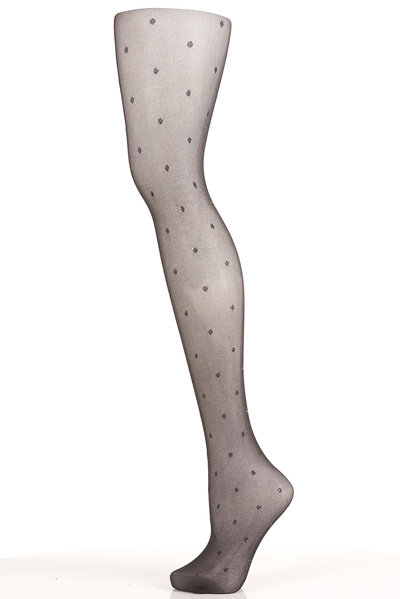 Price: $18 at us.topshop.com
Another garment for your legs, these tights give the slightest hint of polka dots. These tights are a staple for any wardrobe. The glitter adds a bit of glam to what would otherwise be an ordinary pair of tights. Layer up with dresses and coats, and let your legs do the talking!
Are you a fan of the polka dotted trend? Which ways will you be wearing your dots this year?
Top Photo Credit: bMilo
More
---
Comments
Popular
Recent