The winter is almost here and a lot of people say it's going to be a darn cold one! No problem for us, because there are plenty of great styles to keep us being and looking HOT. But let's not forget the accessories either! It's funny how a thing like a colorful hat or a cute scarf can make us stand out and become the center of attention. Well, what do you think about this: Not one, but 10 amazing winter accessories to feast your eyes on? Here they are:
---
1

Aztec Print Poncho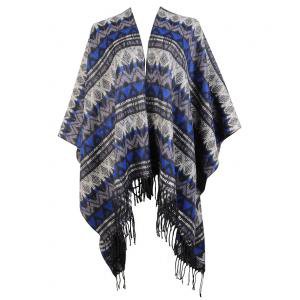 Price: $15.80 at forever21.com
I absolutely love the way a cool poncho can make a regular outfit seem much hotter. If you are a brave lady ready to experiment, I'm suggesting this crazy, colorful print. However, don't give up on ponchos even if you don't like playing with colors so much because this winter accessory will never go out of fashion!
---
2

Leave Shaped Earrings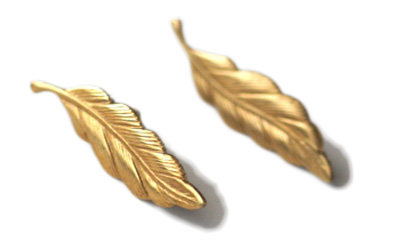 Price: $18.50 at shanalogic.com
Here's a gorgeous pair of gold-colored earrings to wake up your Christmas spirit earlier this year! I personally prefer gold jewelry during the winter because the warm, sunny color of yellow gold makes a good contrast to those cold gray clouds or pearly white snow.
---
3

Corset Belt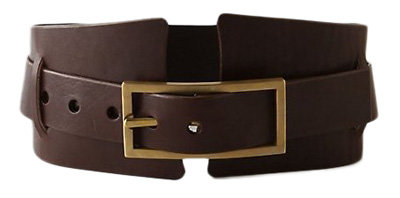 Price: $498.00 at anthropologie.com
No girl can go through this winter without at least one of these ultra popular wide belts! All those sweater dresses will look and fit much better with a shape-enhancing belt. This one is waaay too expensive though, but I love its warm, chocolate color and a feminine, slightly retro, corset design.
---
5

Sonia Rykiel Heart Scarf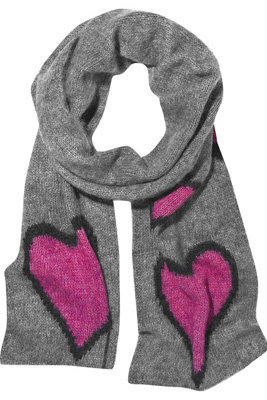 Price: $280.00 at net-a-porter.com
Let's not forget a scarf either because you'll need something to keep you warm. However, we all know a scarf has become much more than just a protection against the cold – it's a chance to express your style regardless of what you are wearing underneath your coat. These cute, pink hearts on a solid gray mohair surface are therefore perfect!
---
6

Lanvin Leather Gloves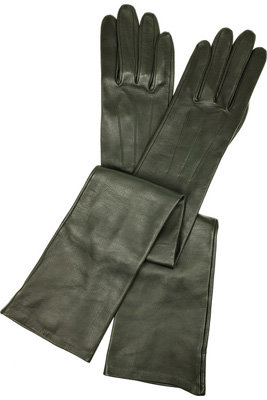 Price: $1,075.00 at net-a-porter.com
Mmmm, a pair of long, leather gloves will certainly boost your style rating this winter! They are classy, chic and worth investing money into. I have a pair of designer, vintage leather gloves very similar to these. The strange part is that they are older than I am and they still look brand new!
---
7

Retro Fedora Hat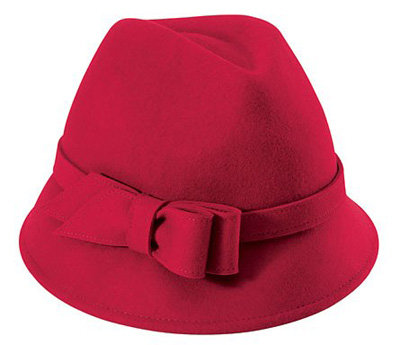 Price: $44.00 at shopplasticland.com
Awwww! I just don't know how to describe this wonderful vintage hat – oh-so-cute, oh-so-girly, oh-so-necessary or all of the above? One of the reasons I love cold weather is because I can experiment with different hats and this bright red, vintage fedora is definitely my HOT item for this cold season. And there's only two left so – race you to the checkout!
---
8

Kenneth Jay Lane Coral-inspired Bracelet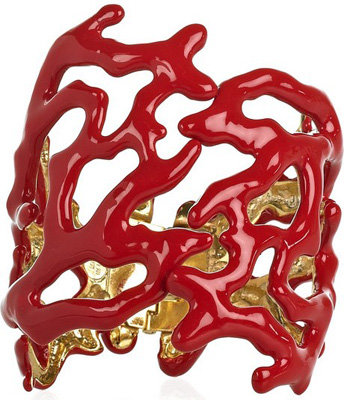 Price: $215.00 at net-a-porter.com
This fabulous 22-karat gold piece is a true heart-warmer! Glamorous yellow gold and red coral-like plating remind me of summer and exotic destinations.
---
9

Victoria Beckham Sunglasses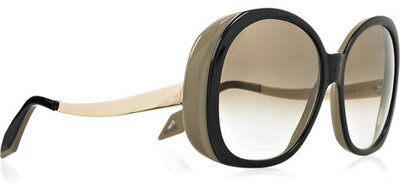 Price: $510.00 at net-a-porter.com
Don't forget a pair of sunglasses for those rare sunny days! I know now is not exactly the ideal time to go shopping for shades, but if a good opportunity presents itself don't turn it down. I'm suggesting these timeless Jackie O shades.
---
10

Marc Jacobs Umbrella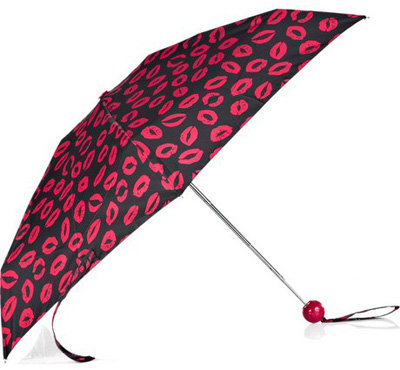 Price: $50.00 at net-a-porter.com
Like! Like! Like! I can't believe I was about to forget this important accessory! Kisses, skulls, animal prints; everything is allowed as long as its colorful. That means no boring black umbrellas!
Do you like these? Which one is your favorite? Red fedora is definitely one of my personal favorites! Which one of these fab winter accessories best represents your style and is there anything you wouldn't want to be caught dead in?
More
Comments
Popular
Recent