I'm a huge fan of gloves. I typically have at least three or four pairs hiding around the house, mainly because I always lose them. And because I've lost all my gloves from last year, I'm now on the hunt for a few more pairs. I have several guidelines for gloves before I'll buy them, but when it comes to these 7 fashionable and functional gloves, I decided to be a little bit more open minded – so I hope y'all like them too!
---
1

ASOS Fantasy Fur Mittens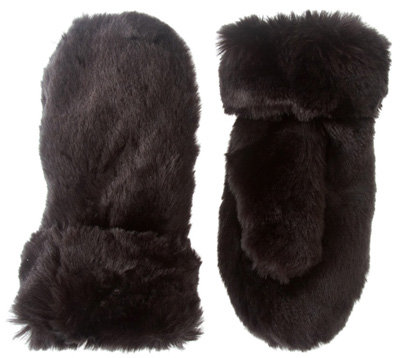 Price: $27.58 at us.asos.com
Sometimes, you need something really warm – and fur faux is definitely warm. These are mittens, of course, so while they are ideal for keeping your hands warm, you'll want to wear them when you aren't actually going to be doing anything that requires the full use of your fingers.
---
2

Lots of Glove for You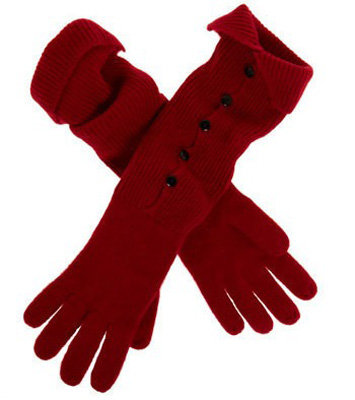 Price: $27.99 at modcloth.com
This pair of gloves comes in lots of different colors but I chose red because during winter, you often need bright colors just to help keep the dreariness out of the day. They are incredibly soft and they reach to your elbows, so you definitely won't have to worry about keeping your arms warm. The best part is they are functional and fashionable, with their button detailing. They're made primarily of wool and angora, which is no doubt why they look so chic!
3

ASOS Flat Studded Suede Gloves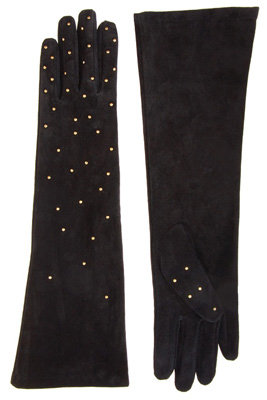 Price: $48.27 at us.asos.com
Leather gloves are often considered a necessity during winter. They're practical and stylish, after all, and typically allow for better ease of movement – but they can get boring. In contrast these suede gloves are incredibly innovative, especially thanks to the way the cuffs flare and the gold studs covering them.
---
4

Double Layer Gloves

Price: $2.50 at forever21.com
Although no longer 21 myself, I love Forever 21 because you can actually get really affordable accessories. For $2.50, I'd buy these gloves in every color they have – and there are many, for greater variety. They look like fingerless gloves but aren't; they simply have another layer peeking out from underneath. The material also has a slight touch of metallic laced through it, for some extra winter dazzle.
---
5

Field Canvassing Glovelettes
Price: $32.99 at modcloth.com
I love these. I love fingerless gloves in general because – well, I like being able to use my fingers, you know? These are gorgeous because of the knit covering the base fabric. That's a really unique touch, thus again allowing you to wear something that is both fashionable and functional.
---
6

Johnstons Cashmere Long Gloves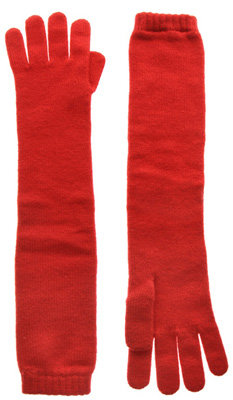 Price: $41.38 at us.asos.com
Cashmere is like a staple during the winter. Whether it's a sweater, a scarf, or a pair of gloves, it's like you have to own something made of cashmere. It's so soft and warm – which is why I think these gloves are fabulous. While they run quite long, the ribbed cuffs will keep them from slipping down your arms.
---
7

Chairlift Ride Mittens

Price: $19.99 at modcloth.com
I myself don't ski, but I would buy these gloves anyway. Those bright neon colors are just gorgeous. The lining is made of something like fleece for extra warmth, and you definitely won't blend in with the snow!

I always prefer fingerless gloves. My favorites are the kinds with mittens that slip over the tips of your fingers when you get cold. What kind of gloves do you like best?
More
---
Comments
Popular
Recent