Now that I have short hair, I feel bolder about wearing hats, and this spring, I've resolved to wear one at least once a week. Of course that means I'm going to have to add a few new hats to my wardrobe, and to that end I've been searching all of my favorite shops for ones I love… and I've found so many! Here are 7 pretty new hats for spring.
1

Strawberry Ice Fedora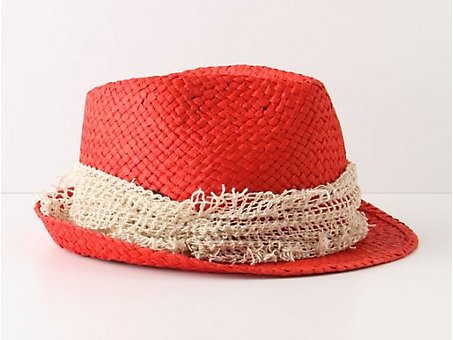 Price: $148.00 at anthropologie.com
I had to put my favorite spring hat first, since it's so darn cute! It features classic fedora styling in bright pink straw, with a open-weave ribbon all the way around. If you have longer hair, pull it back in a low ponytail and wear the hat at a jaunty angle. If you have shorter hair, like me, tip it back a little and wear your bangs down.
2

Caramel Masquerade Sunhat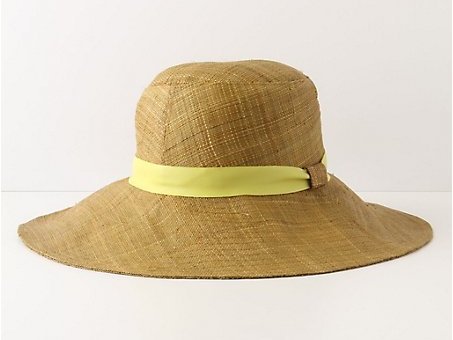 Price: $78.00 at anthropologie.com
If you're looking for a sunhat to provide protection while you're working in the garden or just strolling down the boardwalk, this is the hat for you1 It's made of tightly-woven raffia with a yellow leather ribbon for trim.
3

Hyacinth Casquette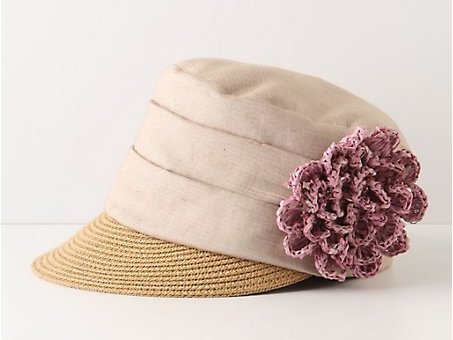 Price: $42.00 at anthropologie.com
What a pretty little hat, all lavender and pink, with a straw brim, linen cap, and sweet knit hyacinth at the side. Wear with a linen romper, lacy anklets, and oxfords, or with a pale grey maxi dress and gladiator sandals.
4

Clear Skies Cloche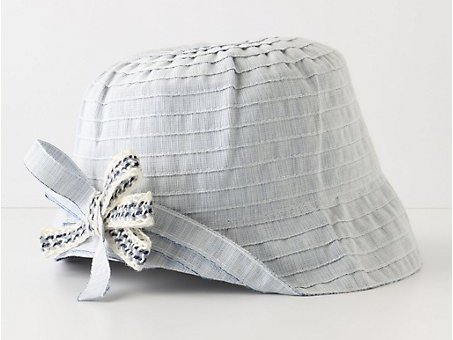 Price: $32.00 at anthropologie.com
Whether you're hiding a bad hair day or just want to shade your eyes without wearing sunglasses, this hat is a pretty little option. It's made of light-wash denim with a perky bow at the back to make room for a ponytail, perhaps.
5

Banner Day Fedora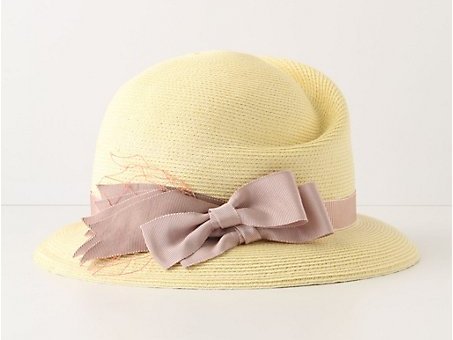 Price: $328.00 at anthropologie.com
Make every summer day a banner day with this gorgeous straw fedora by Yestadt Millinery. It's handmade here in the USA, and features a classic fedora shape with a shiny polyester ribbon all around, finished with a lavender bow at the side.
6

Eddy Fedora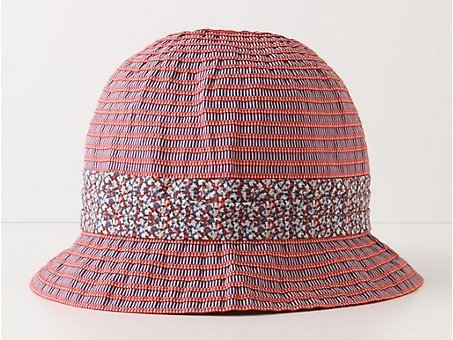 Price: $78.00 at anthropologie.com
Choose from either faded red or denim blue, either way, you'll have a very pretty little fedora to wear! Both have the same casual styling, with a wide floral-print grosgrain ribbon, a 23-inch crown and a 2-inch brim.
7

Pascale Bibi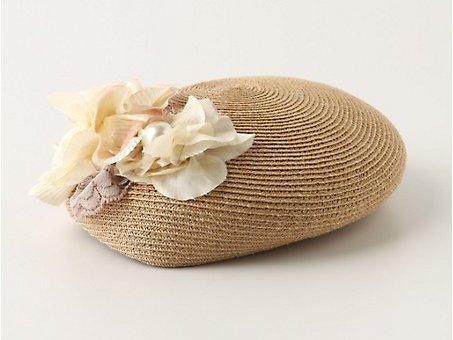 Price: $328.00 at anthropologie.com
How to wear this pretty little natural straw bibi by Yestadt Millinery? Pin it in place just over your ear, where its crinkle-texture lace and silk flowers can spill into your loosely-waved tresses? Or with your hair pulled back into a tight bun with the netted fascinator down just a bit? There are so many ways to wear it, it's sure to become your new spring-time staple.
With so many cute hats for spring, there's no excuse for me not to wear one now and again! They looks so cute with Bermuda shorts and maxi dresses… and I adore that strawberry fedora! Which of these cute spring hats do you like best? What would you wear it with?