Hats are a fun way to add a bit of individuality to your look. If you want to experiment with the look before committing to it, finding affordable and stylish hats can be a bit tricky. However, a quick look on the Forever21 website will have you finding a range of stylish hats under $20. Below are just a few of my picks.
1

Large Brim Hat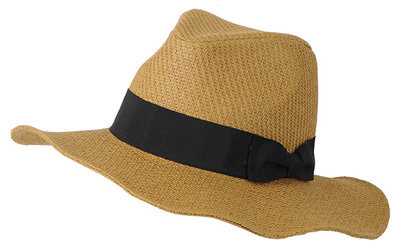 Price: $12.80 at forever21.com
A large brimmed hat is a must for any summer wardrobe. Protect yourself in style with this stylish woven hat. This hat is fully lined and features a grosgrain ribbon with bow detailing above the brim. It's a classic design and can easily be incorporated into a range of outfits.
2

Abstract Trim Floppy Hat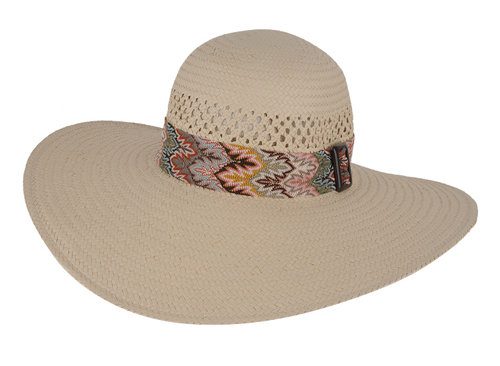 Price: $12.80 at forever21.com
This hat features a colourful woven trim with buckle detailing. This hat is unlined, but features an interior grosgrain ribbon detail. This lightweight hat would be the perfect accompaniment for a sunny day spent at the beach. For stylish hats under $20, this is money well spent.
3

Jenny Woven Hat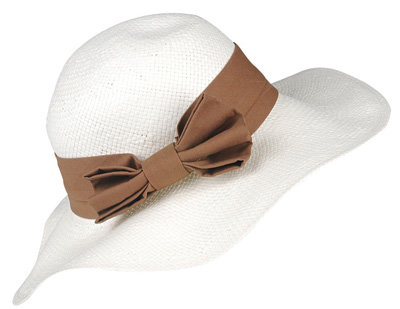 Price: $12.80 at forever21.com
This woven hat would add a ladylike touch to any outfit. It features a basket weave construction and has a woven bow sash. The colour combination of white and brown is fresh and on-trend. Wear this with a full-skirted tea dress for a real feminine touch.
4

Chain Trim Cloche Hat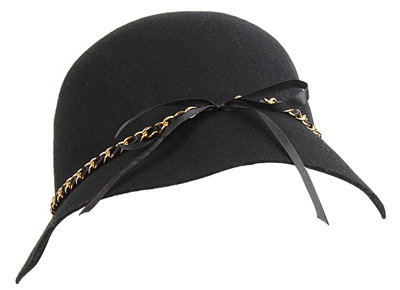 Price: $12.80 at forever21.com
You can find stylish hats under $20 in a range of different styles. Cloche hats are enjoying increasing popularity. The cloche hat is traditionally a fitted, bell shaped hat, and would make a demure addition to an outfit. Wear it with modest, feminine dresses in a nod to the classic 1920s style of dressing.
5

Basketweave Hat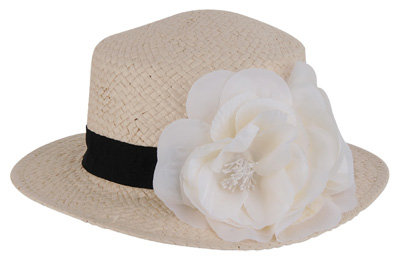 Price: $9.80 at forever21.com
The flower accent on this hat is what initially caught my eye. It features a basketweave design, and features a grosgrain trim and small brim. It is unlined but features an interior headband. This casual hat would add a dash of interest to a range of summer outfits.
6

Straw Fedora with Bow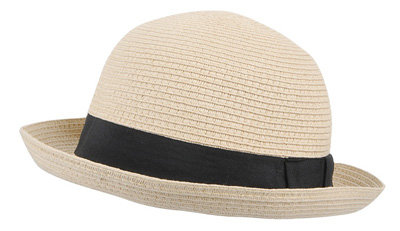 Price: $8.80 at forever21.com
Straw hats under $20 are made even better when they are under $10. The upturned brim on this hat is a great alternative to the large floppy brim design. It has a grosgrain ribbon with flat bow detail and a tiered straw-effect structure. This hat would look great paired with a loose fitting blouse, skinny jeans, and brogue shoes.
7

Wool Floppy Hat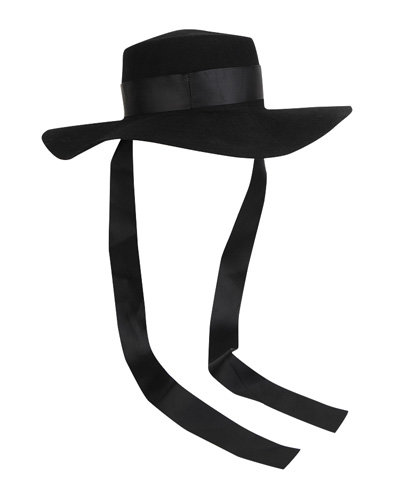 Price: $14.80 at forever21.com
This floppy hat would make a dramatic outfit choice. It features a fleece wool construction and satin ribbon trim. The wide, floppy brim softens the overall austerity of the design. Pair this hat with high-waisted flares and fitted tank top for a fashion-forward look.
By trying out a range of styles at an affordable price, you can determine which styles suit you best. Afterwards, you can always invest in a more expensive garment. Which of the above stylish hats under $20 do you prefer?
Top image source: data.whicdn.com