I'm a hat fanatic, and adore wearing them for fun as well as practicality. I'm always on the lookout for another one to add to my collection, and I particularly adore handmade items. So I've picked out some hats for all seasons from Etsy- I hope you like them too!
---
1

Dark Grey Hood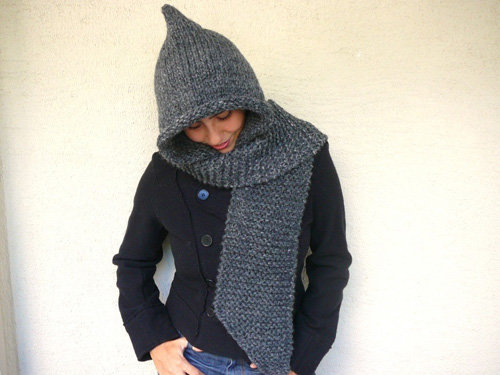 Price: $48 at etsy.com
What a clever idea! This hood is a hat and scarf in one, so when the weather turns cold you'll definitely stay snug and warm. If you are handy with the knitting needles, you could try making something similar.
---
2

Cotton Cloche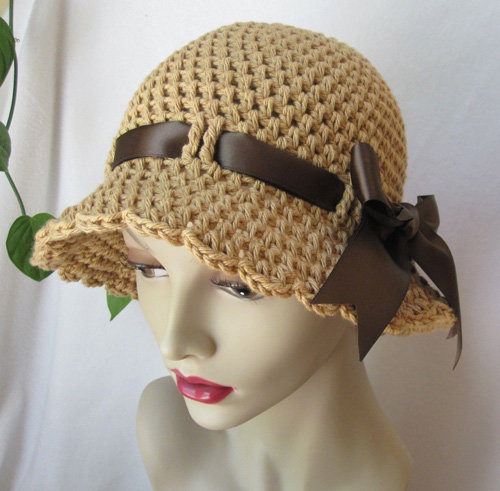 Price: $29 at etsy.com
This is a really pretty summer hat; the cotton will keep your head cool while shading it from the sun. The ribbon adds a nice contrast, and you can also request the hat in a different color.
3

Brown Beret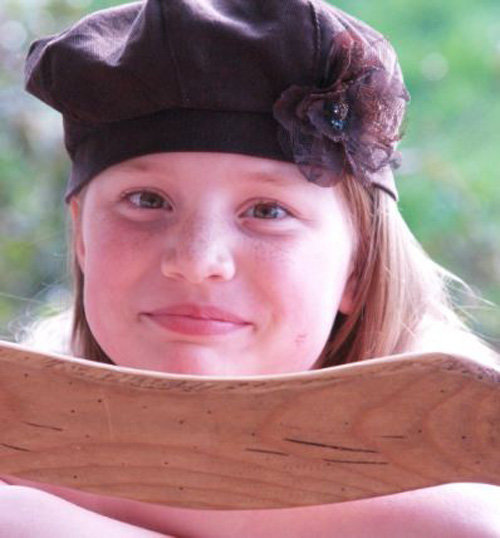 Price: $21.99 at etsy.com
For a touch of French style, slip on this beret, which comes with a removable flower. The beret is available in different colors, and is also reversible, the other side coming in a floral print.
---
4

Straw Fedora with Flower Trim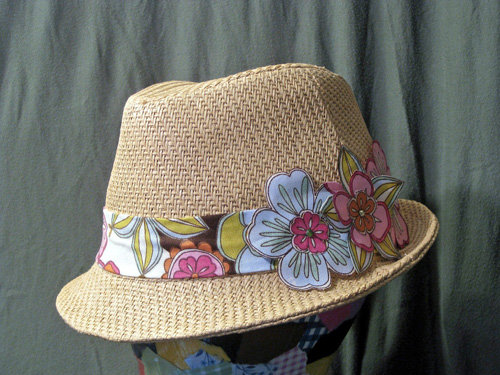 Price: $39 at etsy.com
Everyone seems to be wearing straw trilbies this summer, so if you want to keep up with the trend, then here's one for you. The hat is trimmed with a floral print band and fabric flowers. Rather more stylish than a cheap version from a market stall!
---
5

Boater with Silk Rose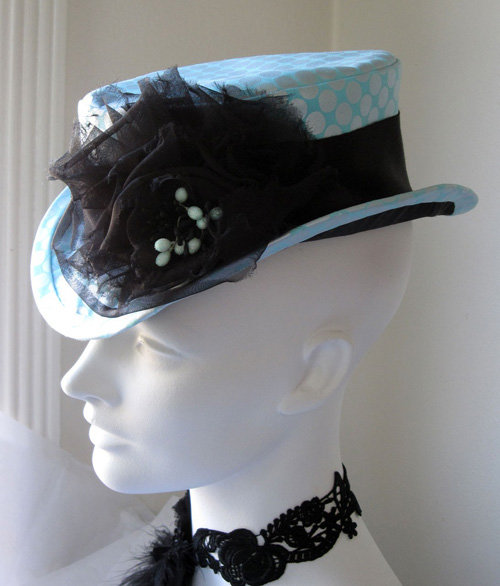 Price: $86 at etsy.com
You'll need a bit of boldness to carry this one off! As the listing says, it's very 'Belle Epoque' (Paris at the turn of the 20th century). You can just imagine a lovely lady wearing this, lounging in a boat while a handsome gentleman pushes the punt along the river.
---
6

Birds in the Belfry Top Hat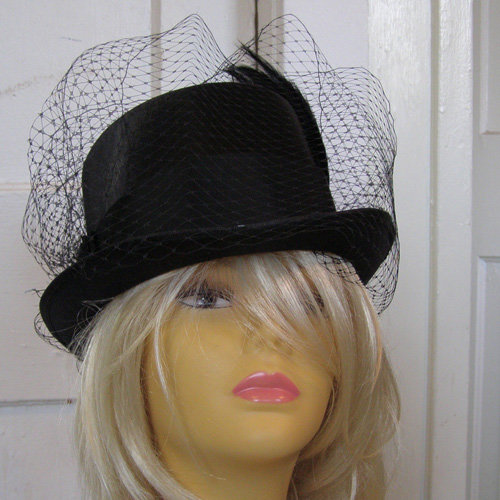 Price: $42 at etsy.com
Top hats are one of my favorite styles, and this would be perfect for a Gothic chick. The hat is trimmed with a veil, feathers and vintage ribbon. Pull down the veil if you want to look mysterious …
---
7

Dusty Rose Vintage Style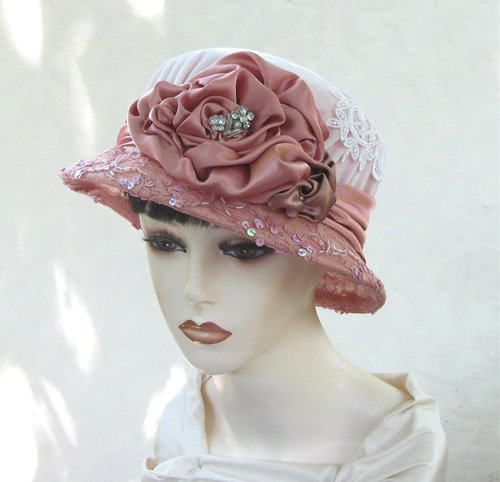 Price: $105 at etsy.com
Another eyecatching vintage style hat! So much nicer than the ubiquitous baseball cap (and it wouldn't look bad on women either …). The hat is adorned with handmade flowers, and can be worn any way round, so you can get different looks from it.
---
8

Leopard Print Fedora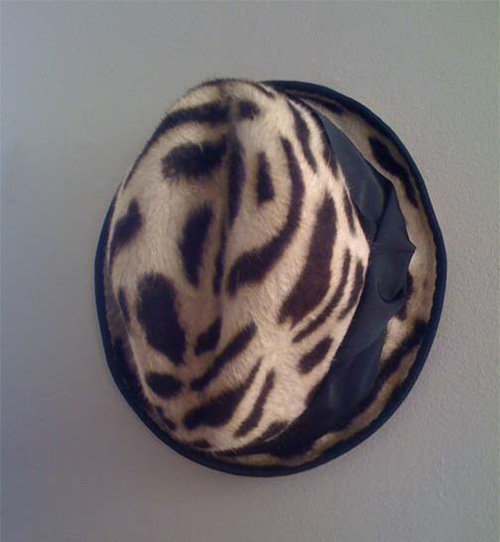 Price: $125 at etsy.com
Well, I had to get a leopard print hat in here somewhere! Although it looks a little bit like the leopard had some tiger ancestry as well … but never mind, it's still a cool hat.
---
9

Fuchsia Wool Hat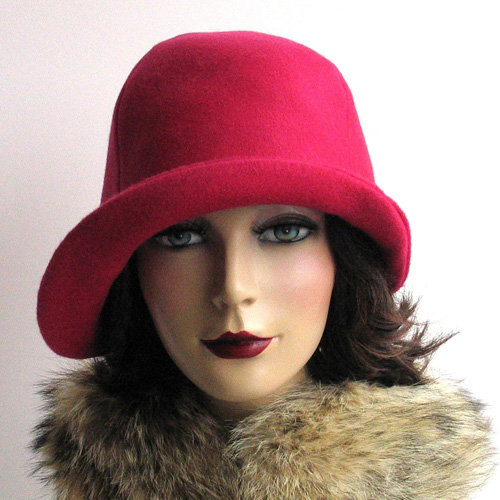 Price: $59 at etsy.com
This lovely bright hat would brighten up the gloomy winter days. A bonus is that it will squash into your bag when not needed. Channel that flapper vibe …
Are you as much of a hat fan as me? Would you love to see everyone wearing them, just as they did in the old days (actually, not that many decades ago …)?
---
Popular
Related
Recent