Growing up the eldest of three girls (and four boys, too) and many girl cousins (and boy cousins) I have had many experiences with the hairstyles little girls demand. Our memories growing up are filled with dressing up and trying a new hair-do - such fun! I've come to realize through the many different hairstyles we have tried that these seven items are vital for most hairstyles you want to try on that little princess!
1

Headbands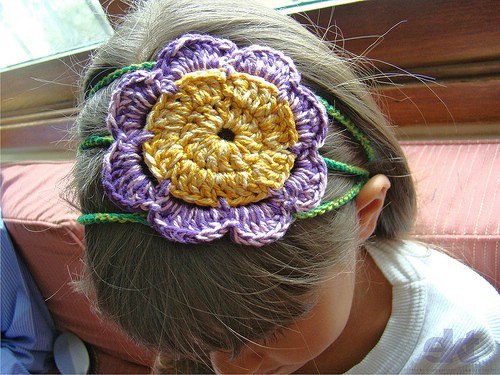 Photo Credit: erika.tricroche
These days, especially, headbands are being used in so many different ways to create many different looks. Invest in multiple styles so you will always have one to fit any occasion!
2

Tiny Hair Clips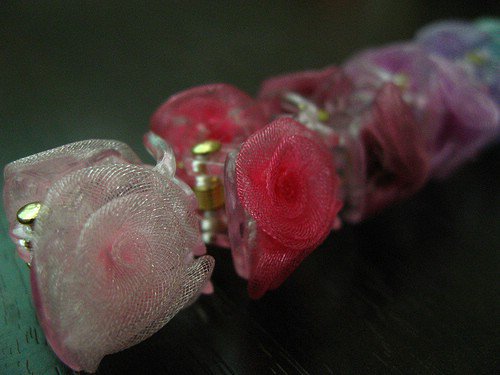 Photo Credit: shimmertje
Most younger girls hair tends to be much thinner and it is hard to get it to hold with clips that we would use. So look and find the smallest size that is out there especially for your little lady. They actually make some so small, that they are called "bugs" in Mexico!
3

Decorated Pony Tail Bands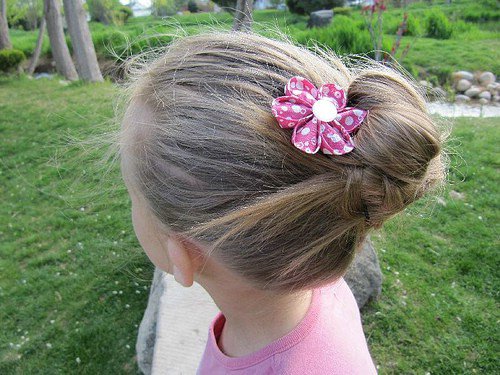 Photo Credit: EL designs
These darling little rubber bands make it especially easy to come up with a cute twist to an everyday style.
4

Ribbons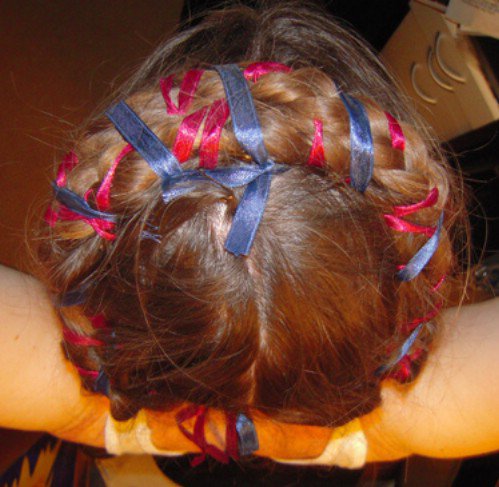 Photo Credit: Project-Cat
Nothing says cute and girly like ribbons! Next time you are in the store, head over to the craft section and get several colors. You can create several styles with ribbons like tying around a ponytail, weaving through a braid and many other styles! Get creative - who knows, you might even help her start a new fad at school!
5

Hair Gems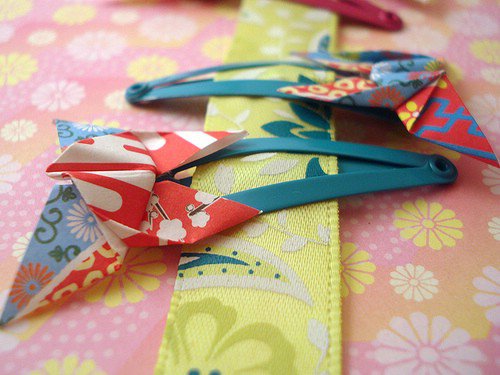 Photo Credit: Obajoo
If you have a little diva on your hands, hair gems may just be the thing to help her find her style. These little things basically screw into their hair, leaving only this dainty little gem showing!
6

Classic Barrett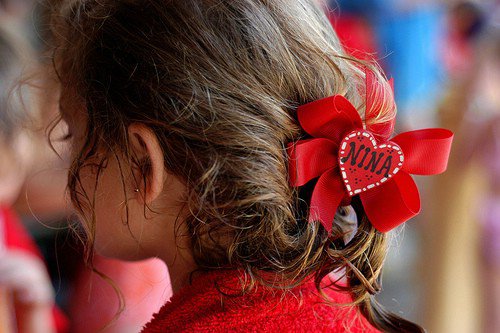 Photo Credit: twix024
Coming in many different styles, these are a staple for your basic hairstyles.
7

Bobby Pins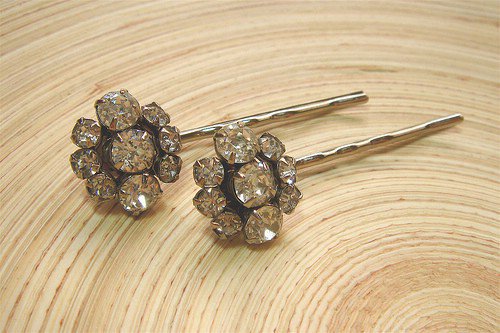 Photo Credit: J.ShellerAtelier
You never know when these are going to be needed, so keep some on hand at all times. They can be used to hold one stubborn strip of hair in place, and even hold up an entire style. You can also find lots of cute decorated ones for an added touch of beauty.
Top Photo Credit: Boutique de Bandeaux