I love candlelight in the winter, especially during the holidays. It gives a certain amount of warmth, and it's so calming and pretty. If you feel the same, keep reading! Here are 8 gorgeous holiday candleholders, perfect for celebrating with warmth and cheer!
---
1

Crate & Barrel Woodland Candelabra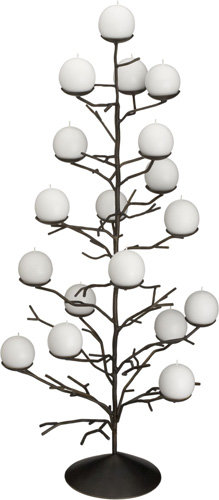 Price: $79.95 at crateandbarrel.com
This authentic-looking twiggy tree holds 18 small snowball candles on its boughs, perfect for an entryway or a hearth. It stands nearly three feet tall and is made of sturdy iron with an antiqued brinze finish. What a pretty way to add candlelight to your holiday parties and dinners!
2

Crate & Barrel Snowflake Candleholder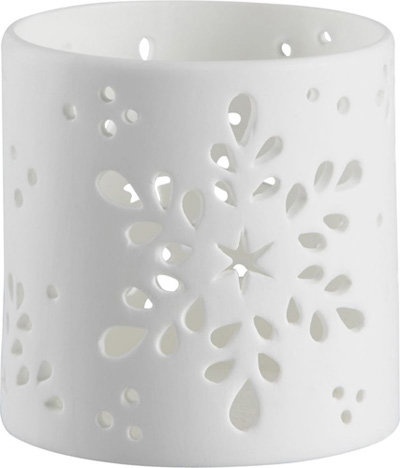 Price: $8.95 at crateandbarrel.com
This unglazed bone china candleholder comes in two sizes, made for displaying together. Alternate them along a mantel, or pair them with pinecones for a natural centerpiece. I love the little snowflake patterns they cast around them when they have a lit votive inside!
---
3

Crate & Barrel Luster Glass Snowflake Candleholder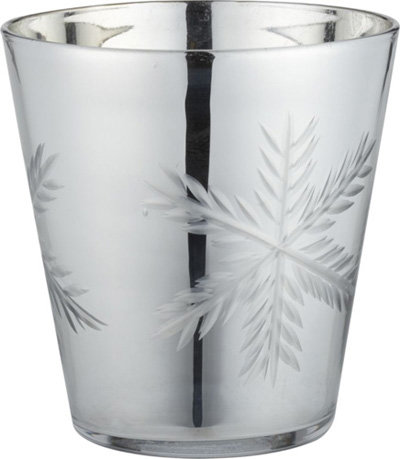 Price: $4.95 at crateandbarrel.com
This gorgeous glass candleholder is so sleek and pretty, you'll want to use one or two everywhere to add a little shine! They're simple, elegant, and are made to hold a votive or tealight. Tuck them in a pine garland or along a bookcase…
---
4

Crate & Barrel London Small Red Hurricane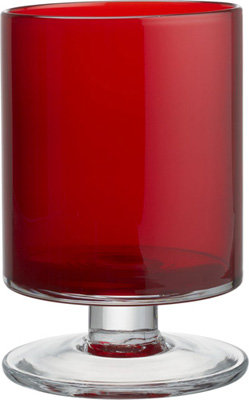 Price: $28.95 at crateandbarrel.com
This gorgeous ruby-red hurricane lamp also comes in two sizes, and matches so many of the other Crate & Barrel pieces. It's sturdy, heavy, thick, heirloom-quality, and features a scissor-finished rim and clear pedestal. Add a small pillar candle and some vase filler for a unique, bold look!
---
5

Crate & Barrel Antiqued Glass Gold Candleholders

Price: $11.95 at crateandbarrel.com
These vintage-inspired glass votive or tea light holders come in an array of five gorgeous, rich, jewel-tone colors, but I like the gold the best. It's so festive and elegant! Arrange all 5 together for a bright, pretty display, or put one on a vanity or end table for just a touch of old-world elegance.
---
6

Crate & Barrel Reindeer Candleholder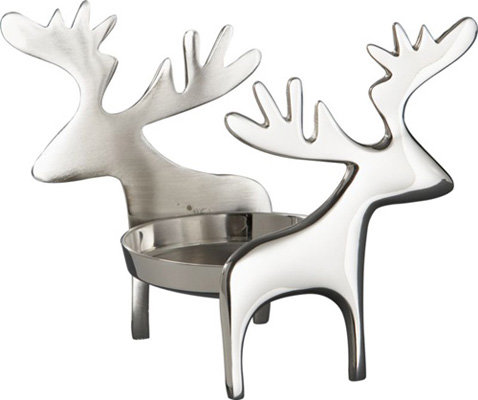 Price: $15.95 at crateandbarrel.com
All that's missing from this fun, festive trio is a pillar candle. Then it's a party! These reindeer arre so cute, so original! I'd put one of these between the matching reindeer stocking holders along a mantel for a bright, shiny Christmas!
---
7

Crate & Barrel Snowflake Candleholder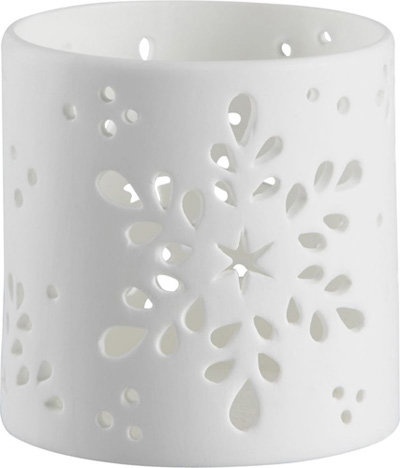 Price: $1.95 at crateandbarrel.com
I obviously have a thing for snowflakes, but can you blame me? They make gorgeous candleholders, like this one. It looks so real, a tiny icy replica of the genuine article… only this one won't melt when you put a tea light inside.
---
8

Crate & Barrel Jilly Small Candleholder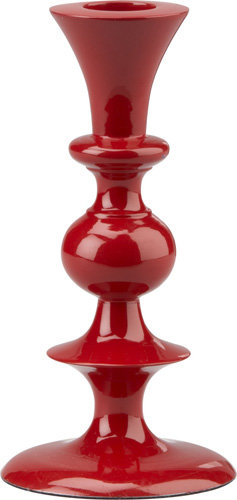 Price: $8.95 at crateandbarrel.com
This glossy red iron taper holder is classic, and coordinates beautifully with the larger version. Pair them along a runner for a centerpiece, or add creamy white tapers and a few bright bulbs for a mantel display. They're so pretty, you won't want to put them anyway when Christmas is over… and why should you? You can keep them out at least until Valentine's Day.
Those are just a few of the gorgeous holiday candleholders I found at my favorite home goods shop, but I've been seeing them everywhere, so I'm sure you'll be able to find something festive, whimsical, and fun for your own holiday décor. Which of these candleholders do you like best, and how would you display it? Please let me know!
---
Popular
Related
Recent