I don't know about you, but summer to me is all about spending as many long and lazy days at the beach as possible. Whether it's to jump in the surf, or sit down and watch the world go by, the beach has always been my 'happy place'. While all you really need are some bathers, sunscreen, and a towel, additional accessories may be necessary. Below are some bright and colourful beach accessories that will inject a bit of fun into your next beach trip.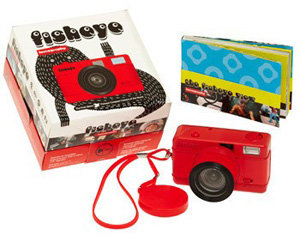 Price: $49.99 at modcloth.com
Document all your beach memories with this playful film camera. The fisheye feature is designed to transform all your photos into a compact circular image. It's all about shooting from the hip and creating fun and whacky images. Experiment with your creative side and bring this along to your next beach expedition!
2

Mango Two Tone Fifties Sunglasses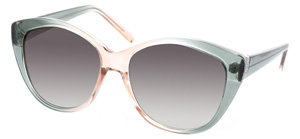 Price: $41.24 at asos.com
Get rid of the glare by wearing these pretty sunglasses. They feature a transparent finish and slight cat-eye design. The combination of nude and green colours is really fresh. I think that these sunglasses would complement a range of face shapes.
3

Forever21 Striped Jelly Flip Flops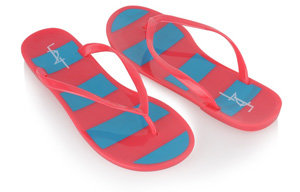 Price: $6.80 at forever21.com
These cute flip flops will protect you from that white hot sand. The striped pink and blue design is fun and nautical. I really like the slim design of the straps. These flip flops are available up to a size 10. These would look great with a white cotton shirt or kaftan.
4

Modcloth Fancy and Fresh Water Bottle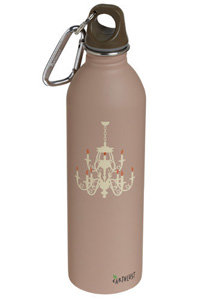 Price: $22.99 at modcloth.com
It's important to stay hydrated at the beach. All that sun and surf will get to you eventually! Keep your water nice and cool with this insulated bottle. Fill it with icy cold water or some refreshing fruit juice. My favourite feature of this water bottle has to be the chandelier print.
5

Modcloth Share Some Love Headphone Splitter
Price: $14.99 at modcloth.com
Headphone splitters are such a great idea, and are perfect for sharing music with a friend. Simply plug this heart shaped device into an iPod or mp3 player and then plug in your earphones into one of two headphone jacks. You'll both be able to listen to the same device at the same time! How handy is that? So you can lie on the beach and share tunes in high quality, rather than be restricted to a headphone each!
6

Large Lily Pad Leaf Umbrella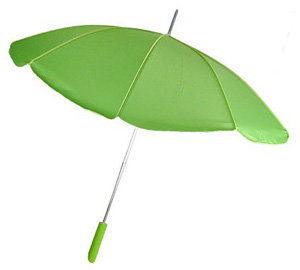 Price: $32.00 at shopplasticland.com
Protect yourself from the sun and hide under this lily pad of an umbrella. The leaf shape is such a quirky design feature. It has a classic silver finial on top and has a rubber grip handle. Anchor this in the sand to provide a snippet of shade. Make sure it's not too windy though, otherwise it might just blow away!
7

Crosley Traveler Radio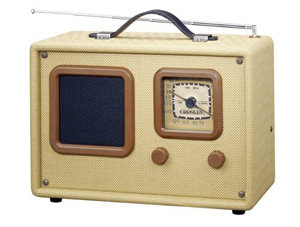 Price: $69.95 at target.com
Add a soundtrack to your next beach trip with this portable radio. The vintage design is sure to be a conversation starter. It's a simple, fuss-free AM/FM radio. Don't expect anything fancy like MP3 and USB compatibility. Simply tune in to your favourite radio station and wait for your favourite song to play. Just like the good old days!
What do you look forward to most in the summer? Are beach trips high up on your list of things to do?