You have the **perfect outfit **picked out for a wonderful sunny day from the flowy skirt you just bought to the wedge heels you've had waiting in your closet since winter. But you need something to help complete your look. Perhaps one of these **beautiful headbands **will be the perfect accessory for your Spring and Summer outfits.
6

Eco-Friendly Headband....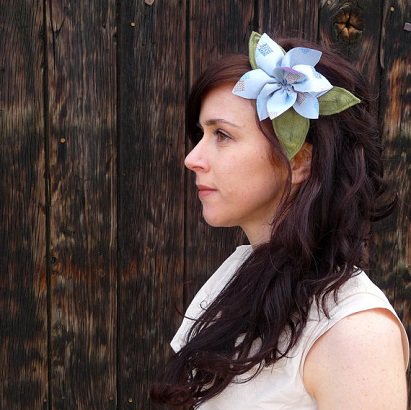 Price: $30.00 @ Etsy.com/shop/sparkyjones
If you're a woman who wants to make sure she gives back to her planeteven in her style choices look no further than this eco-friendly purple and green **headband. Made from upcycled fabrics and **recycled felt, this lovely flower will complete your look and make you feel good about your purchase.
5

Hippie Chic...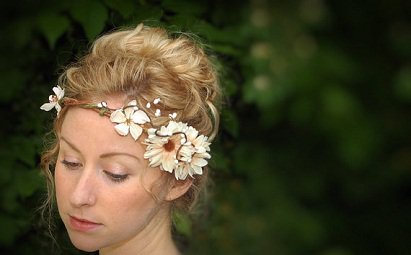 Price: $36.00 @ Etsy.com/shop/HeadCaseByG
I am such a big fan of **headbands **worn across the forehead like this dreamy floral and vine-like wire crown. Can't you just picture her in a beautiful floor-length skirt and a lace top while carrying a hippie-chic bag!
4

Pretty in Pink...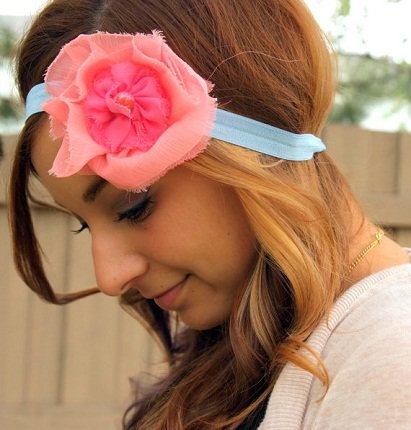 Price: $38.00 @ Etsy.com/shop/MilaRoseDesigns
Your Spring and Summer clothes are full of** bright colors **of pinks, blues, whites, and yellows, so what you need now are a few accessories that are just as bold and beautiful as your outfits. With this bright pink and blue **headband **you'll stand out from head to toe and everyone will want to know how they can copy your cheerful trends!
3

Mellow Yellow...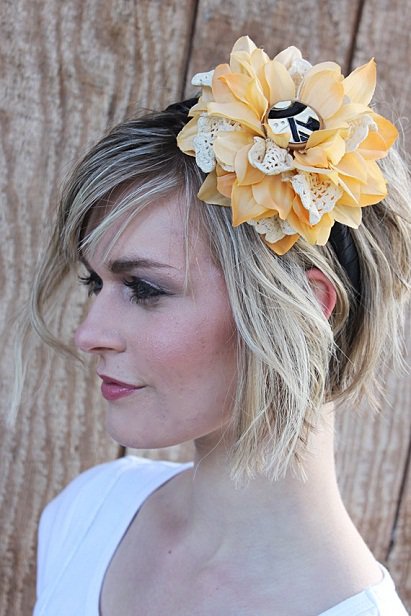 Price: $24.00 @ Etsy.com/shop/MotifCaprice
This yellow floral headband **is great piece to add to your collection of **vintage accessories, especially those with lace. It could be something your grandmother passed down to you, but your friends would never think it was something you just bought! I love the unique white and black button that brings together the vintagelook of the yellow flower.
2

Over the Rainbow...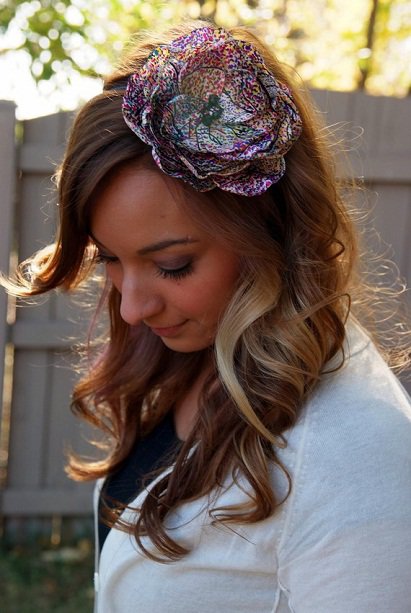 Price: $48.00 @ Etsy.com/shop/MilaRoseDesigns
This gorgeous** multi-colored floral headband **will work with just about every outfit you own and will pull together those looks that really need a great accessory. Wear a white top with this to make it stand out more, or wear a purple top to complete your head to toe colorful look.
1

Soft & Sweet...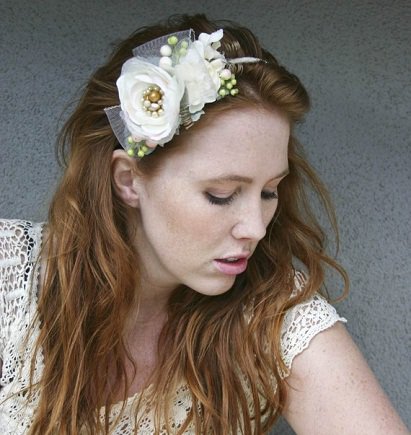 Price: $38.00 @ Etsy.com/shop/BeSomethingNew
How gorgeous are the details in this floral, berry headband! The golden beads in the center of the flower, the green and pink berries, and the bow-like tulle will bring romance into your Spring and Summer looks.
Have you found the perfect headband to pull together your Spring and Summer outfits?