I have super-short hair, a pixie cut, but that doesn't mean I can't wear hair accessories! In fact, I wear one at least a few times a week, just to add to my outfit (and tame an unruly tress or two). Clips and headbands are my current favorites, but I love little hats, too! I'm always on the lookout for new hair accessories for short hair, and recently, I've found a bunch! Here are 8 cute hair accessories for short hair.
---
1

Girl Meets Bow Hair Clip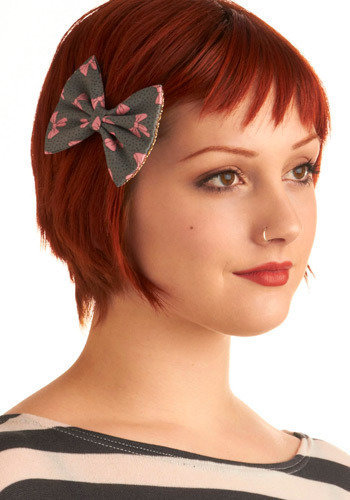 Price: $12.99 at modcloth.com
This bow is covered in more bows! The polyester fabric is made of a pattern of tiny pink bows on a neutral grey background, attached to a sturdy metal clip. It measures almost four inches across, ideal for wearing this spring with a pretty dress and patent peep-toes.
---
2

Petite Pachyderm Clip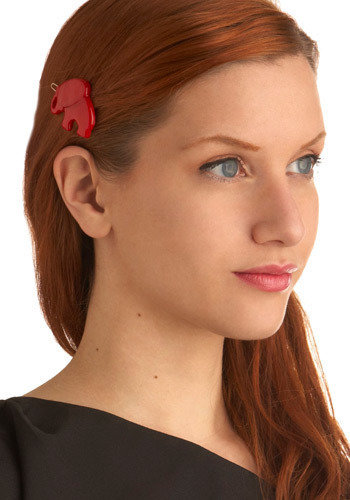 Price: $7.99 at modcloth.com
I love this little clip! It's made of bright red plastic, with a metal clip, and it features one chubby little elephant. He looks adorable in short or long hair… I wear him to hold my bangs back… wear him with skinny jeans and a graphic-print tee, or with a romper and oxfords.
---
3

Certainly Knot Headband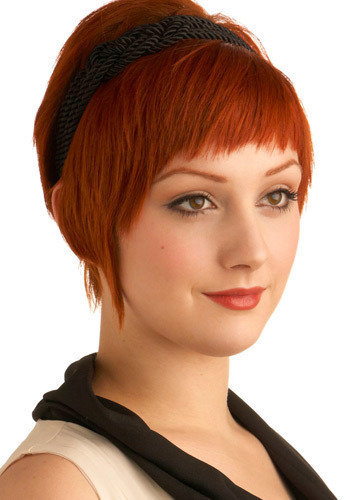 Price: $11.99 at modcloth.com
Boring hairstyle and headband? Certainly knot! For this headband features intertwined ropes of shiny black satin, with an elastic band in the back to ensure a perfect fit (and no slipping). Since it's black it will go with anything in your closet, and will turn any bad hair day into a good hair day!
---
4

Cocktail Reception Headband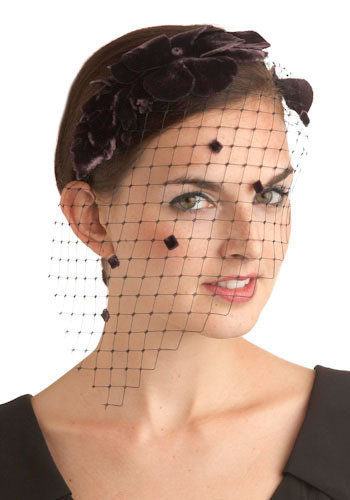 Price: $64.99 at modcloth.com
Fascinators are very on-trend right now, and one peek at this one by Ophelie Hats, and I'm sure you see why! It's made of deep purple velvet with a net in front, and would look marvelous with a chic short haircut or with long hair pulled back into a bun. Wear it with an LBD and matching pumps for a look that's guaranteed to get noticed!
---
5

Totally Wired Headband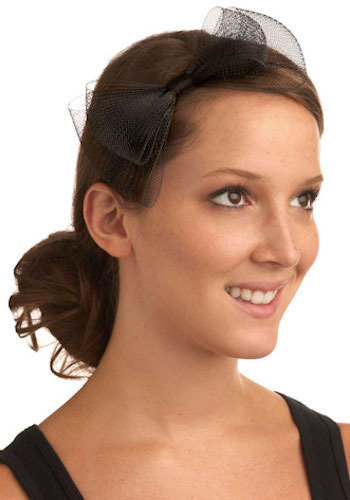 Price: $16.99 at modcloth.com
The bows on this headband are cleverly stacked, smallest to largest, giving any outfit a little touch of fun. It's black, so it's versatile — wear it a retro polka dot dress, or with a punk-sass outfit… either way, it's perfect!
---
6

String of Sparklers Headband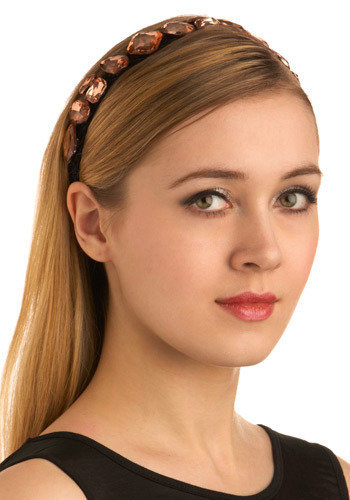 Price: $19.99 at modcloth.com
Dress up an everyday outfit or add a little extra shine to an LBD with this gorgeous glittering headband. It's covered in rich-looking rhinestones in deep goldy-pink, perfect in a pixie cut or with longer hair, too.
---
7

Flower Crown Headband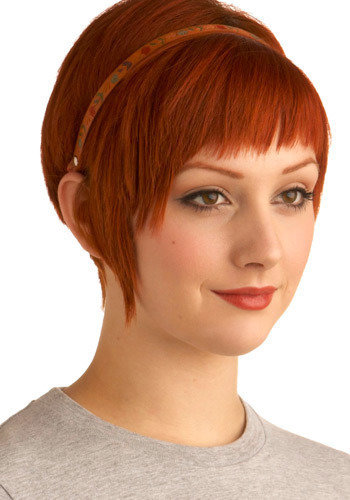 Price: $7.99 at modcloth.com
Whether you're a genuine 70's hippie with long loose waves or a modern wanna-be with a short pixie cut (or a combination of both, like me), this tooled leather headband is an ideal accessory! It's tooled with delicate flowers in ochre and green and rust, with elastic at the back to keep it securely in place.
---
8

Budding Beauty Bows Hair Clip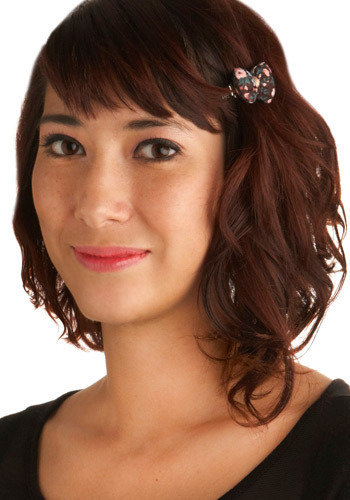 Price: $7.99 at modcloth.com
News flash: Hell Kitty has given up her trademark red bow in favor of this floral-print one! Okay, that's not true, but once she sees it, she'll want to make the switch for sure! This bow is truly adorable, puffy and sweet, with a tiny flower print and a pale pink grosgrain ribbon around the center.
With so many cute accessories for short hair, is it any wonder I'm always wearing one? It's okay, m stylist isn't offended… she's the one who first suggested a skinny headband! Which of these cute hair accessories do you think works best for short hair? Or do you think they're better for longer hair? Please share!
Top image source: data.whicdn.com
More
---
Comments
Popular
Recent