A detachable collar is a fun way of adding a twist to an outfit. The best thing about detachable collars is their versatility. You can wear them with a variety of tops and dresses. A simple browse on asos.com has provided a range of collared inspiration. Take a look at a few styles of detachable collars below.
---
1

Pearl and Flower Peter Pan Collar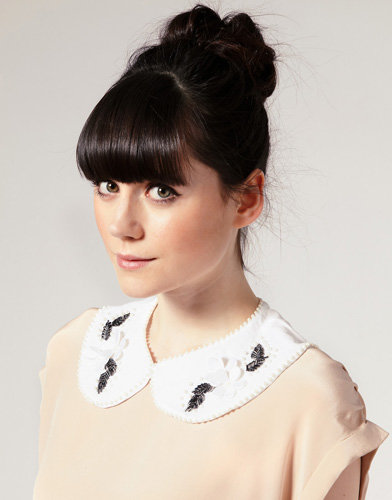 Price: $27.00 at asos.com
This detachable collar features sweet beaded embellishments. The edges are lined with pearl style beads and the beaded floral and leaf designs line the centre of the collar. The collar is white and adorned with contrasting metallic black beads. Attach this to a full-skirted little black dress for a cute night time look.
---
2

Pearl Pointed Collar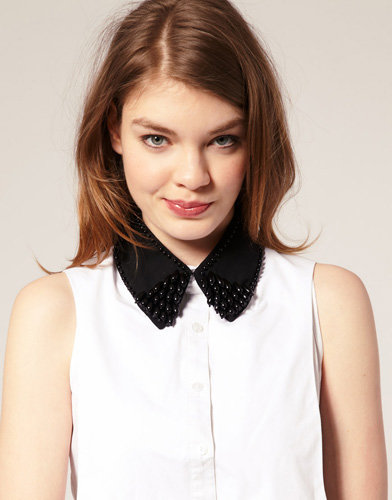 Price: $27.00 at asos.com
This black detachable collar is an ingenious way of updating a classic white shirt. It features a pointed collar, faux pearl trim, and teardrop bead embellishments at the tips. It is secured at the front by a discreet hook and eye closure. Detachable collars such as these would make great additions to both day and night time outfits.
3

Chiffon Bow Neck Tie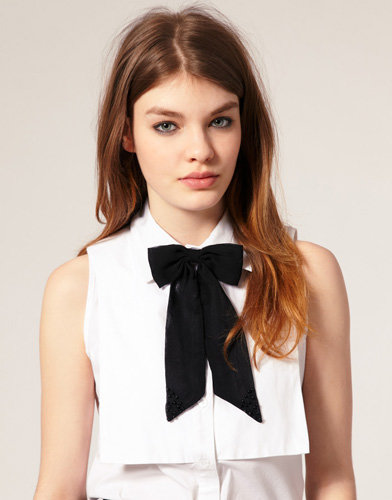 Price: $15.00 at asos.com
This chiffon bow neck tie is a feminine take on a masculine classic. The sheer chiffon fabric gives it a softer appearance. It also has a slim collar with button fastening at the rear. Wear with collared white shirts for an androgynous look or alternatively, pair with flirty full-skirted dresses.
---
4

Crochet Collar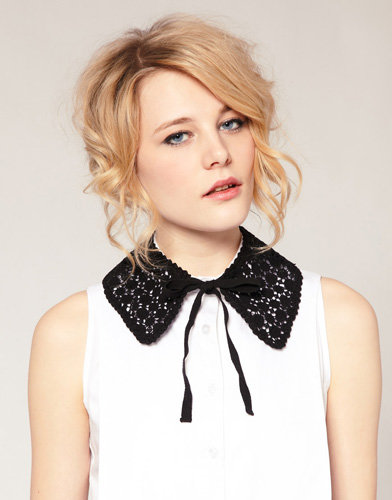 Price: $22.00 at asos.com
Work some 'nanna chic' into your outfit with this crochet collar. Detachable collars can come in a range of materials, and crochet is just one of them. This particular collar features a textured finish, scallop trim, and tie front fastening. This would look quite fitting paired with floral or velvet dresses.
---
5

Pearl Pointed Collar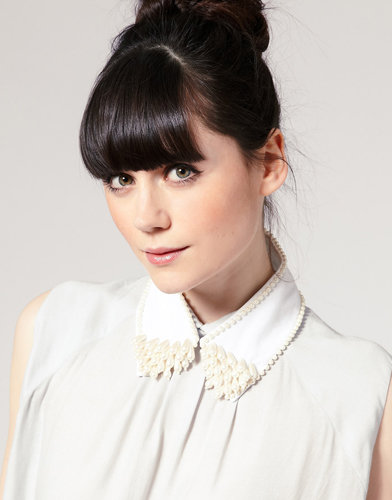 Price: $27.00 at asos.com
Embellishments seem to play a big part in the design of detachable collars. This one features a faux pearl trim and teardrop style beads to the tips. It also comes with a hook and eye fastening to the front. Pair this collar with pastel or floral dresses and tops.
---
6

Pointed Collar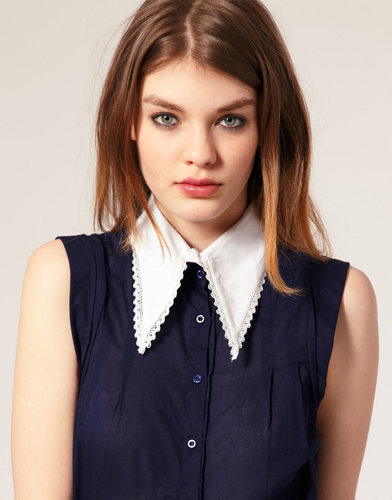 Price: $18.00 at asos.com
This pointed collar is a great alternative to the more common peter pan style rounded collars available. It features a scallop trim and button fastening to the front. Attach this to dark coloured tops and wear with slim fitting jeans and pants. You could also add your own embellishments by pinning some brooches to this collar.
---
7

Lace Front Collar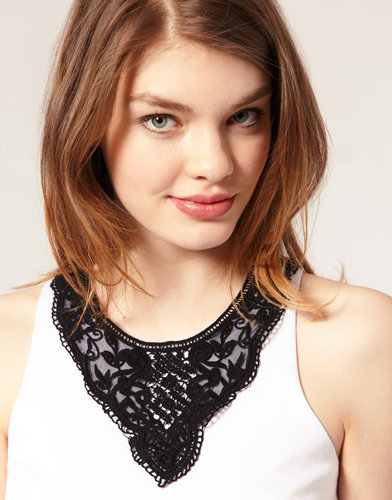 Price: $15.00 at asos.com
This lace front collar has a bib style design. It is made from mesh and features a lace front detail with floral embroidery. It has a ribbon tie at the rear. Wear this with fitted tanks and shirts, paired with full skirts and ballet flats for a feminine look.
What do you think of these detachable collars? Is it a trend that you'll be trying out?
More
---
Comments
Popular
Recent