One of my closest friends just got hitched and her wedding ring was one of the most beautiful pieces of jewelry I've ever seen! Of course that got me window shopping for wedding rings (I'm such a girl!) and my search led me to MyJewelryBox.com. They have all sorts of exquisite rings for sale and here are my picks for the most beautiful wedding rings at My Jewelry Box.
---
1

Eternity Diamond Wedding Band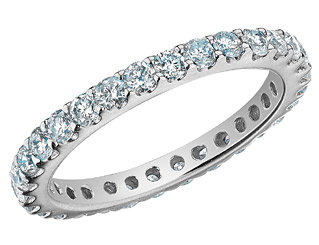 **Price: **$895.00
Love is forever (supposed to be anyway) and what better way to express it than with a good 'ol eternity wedding ring. Imagine thirty gorgeous diamonds around a 14 karat white gold eternity wedding band delicately adorning your beautiful fingers. If that SOUNDS beautiful, imagine how much better it would look!
2

Diamond Anniversary and Wedding Band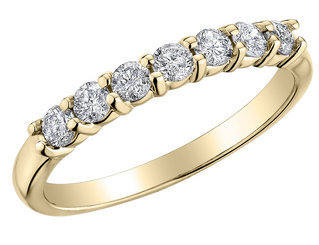 **Price: **$695.00
If you or your loved one is a fan of the shunshiny brightness of yellow gold, how about this glimmering wedding band? It is beautiful no doubt and is sure to dazzle your lady love in all its luminous glory!
---
3

Diamond Wedding Band in 14K White Gold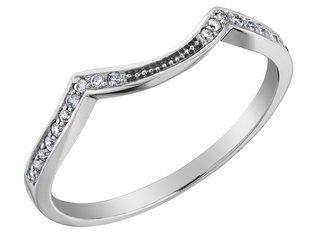 Price: $279.00
If you are the sorts who prefers something with a little twist, how about this sleek beauty? With a 14 karat white gold band and a row of diamonds, this simple yet stunning wedding ring at My Jewelry Box is sure to melt her heart.
---
4

Ladies 6mm Milgrain Wedding Band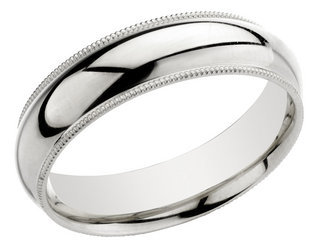 Price: $495.00
I have and will always be a diamond girl but there's something elegantly sweet about this 14 karat white gold wedding band. The best part is that it will go with practically any engagement ring without stealing its limelight and in fact, I guarantee that it will complement it amazingly.
---
5

Princess Cut Diamond Wedding Band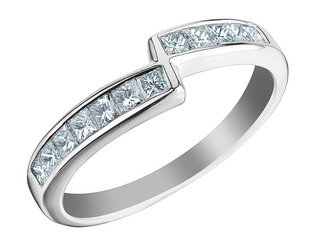 Price: $995.00
Here's another uinque wedding ring at My Jewelry Box. Princess cut diamonds are a classic and I love the combination of the twelve classic diamonds with a rather modern, unique and might I say sexy band. Absolutely stunning!
---
6

Diamond Heart Wedding Band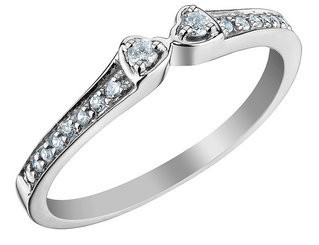 Price: $169
Now this is the sort of ring that would make anyone go Awww! Afterall nothing says love like two diamond hearts joined together to make one fabulous wedding band. Sigh!
---
7

Ladies Diamond Wedding Band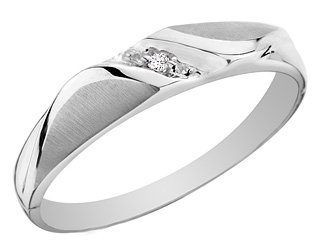 Price: $199.00
I've said this before and I will say it again, you just cannot go wrong with a classic solitaire diamond. It's simple yet devastatingly gorgeous and timeless! This one has a matching men's band so really, it's the perfect wedding ring for both her and you!
---
8

Diamond Floral Wedding Band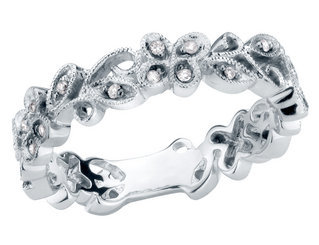 Price: $379.00
I LOVE my floral prints. Seriously, I could survive the rest of my life wearing just florals. Which is why when I saw this amazing piece of art with perfectly cut flowers, I fell in love! It's definitely one of my favorite wedding ring at My Jewelry Box.
---
9

Diamond Wedding Band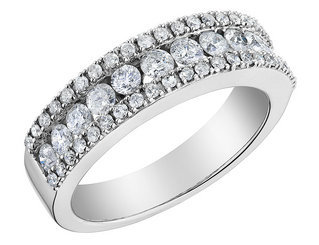 Price: $695.00
What's better than one row of stunning diamonds? Why, three of course! This glistening beauty is sure to bring a special sparkle to her eye and a special touch to your wedding day!
---
10

Antique Vintage Diamond Band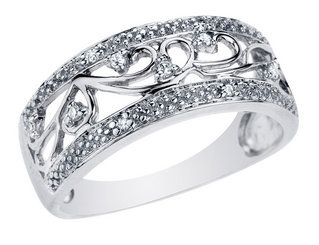 Price: $249.00
With the delicate but gorgeous contours and sparkling diamonds, this vintage inspired wedding ring is one of the best selling wedding ring at My Jewelry Box and I can see why! It's a real showstopper and is sure to make any woman gasp with joy!
These are just few of the many brilliant wedding rings at My Jewelry Box. After the party is over and the dress is put away, your ring is what will be with you constantly and forever. So visit MyJewelryBox.com now and pick your perfect wedding ring!
---
Popular
Related
Recent