Photography is a passion of mine. I love to take a memory or a thing of passing beauty and preserve it for years to come with the help of my camera. Lately, I've been building up some clients to make a side business out of my passion. I'm finding some great vintage pieces that make for beautiful imagery in photos. Here are 7 vintage pieces that make great photography props for you to have fun with as well!
---
1

Wash Pans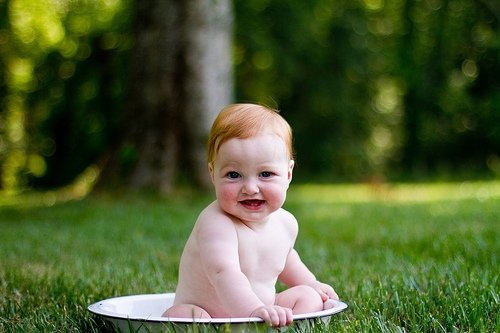 Photo Credit: Angela Bowden
Years ago, wash pans were used by your great grandmother to wash clothes and even do things like canning pickles in. I have a set that my grandmother gave me that belonged to her grandmother, and let me tell you, they make perfect baby picture props! When you have a child old enough to sit in a bowl of water and have fun, take them outside with your wash pan and a rubber ducky and set the mood for some beautiful pictures to hang on the wall! And just think, if you have some that belonged to family members, not only are you creating good imagery, you're also creating an heirloom keepsake!
---
2

Suitcase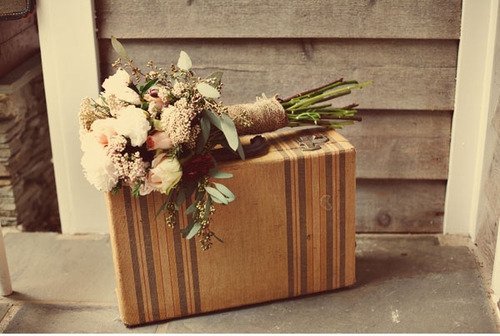 Photo Credit: youremysilverlining
The older the suitcase, the better! Even better is an old suitcase with the old travel stickers all over it. These too, make wonderful props for babies and small children. They make the perfect bedding area for an infant and a couple suitcases stacked up make a great place to seat a toddler for a cute, pouty picture. I've seen one done with a boy in overalls and an engineer hat, sitting on a stack of suitcases beside the tracks that was incredibly cute!
---
3

Pearls & Hats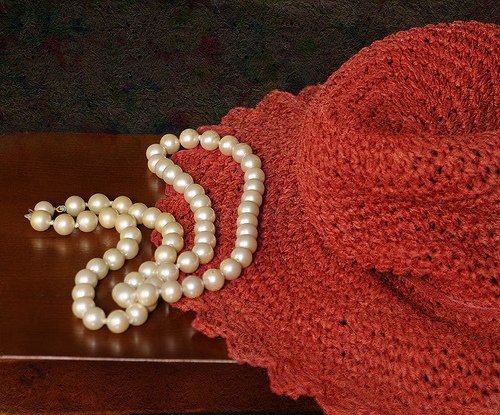 Photo Credit: phantomswife (Sara)
What better way to take dress up pictures than with vintage necklaces and hats? Your little princess is sure to steal the show come picture time with accessories like this! Throw in a pair of cat eye glasses and you're set! These kind of props also work well with mirror images. It just takes a lot of practice to get them at the perfect angle.
---
4

Cameras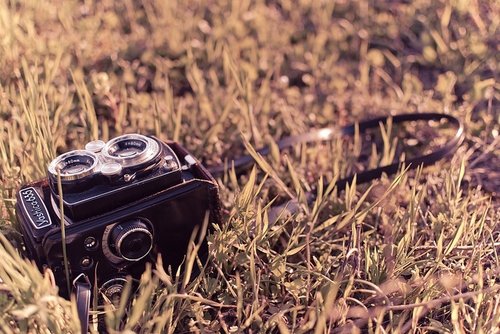 Photo Credit: ,itsdanibitch
I've found many people playing around with pictures using vintage cameras as props. Using a vintage camera in photography props would be a great idea for young couples or wedding pictures. There is something so great about an image of two lovebirds out in the field with one taking a picture of the other. Although this idea can be used with even modern cameras and iPhones, it adds some spice to a photo when there is a big, old camera to play with.
---
5

"Notebook" Dresses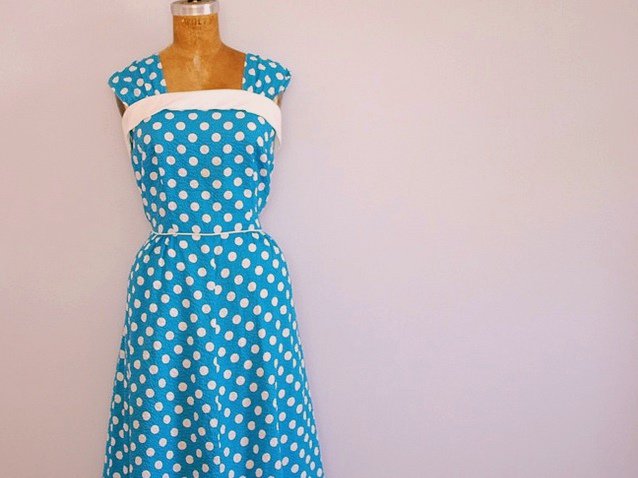 Photo Credit: thegreedyseagull
There is a style of vintage dress that is associated now with the well-known movie, "The Notebook." The 40's sports a style that has been loved and will continue to be for years to come. If you're lucky enough to get your hands on some pieces like this, they make great pictures, especially engagement shoots for the couple who "wants something a little different." A photographer friend of mine actually done the entire shoot based on the movie, complete with kissing in the rain pictures! The red dress with white dots was something that set the mood for the shoot, and let me tell you, it was amazing! unique-vintage.com is a great website to find vintage style clothing at!
---
6

Vintage Furniture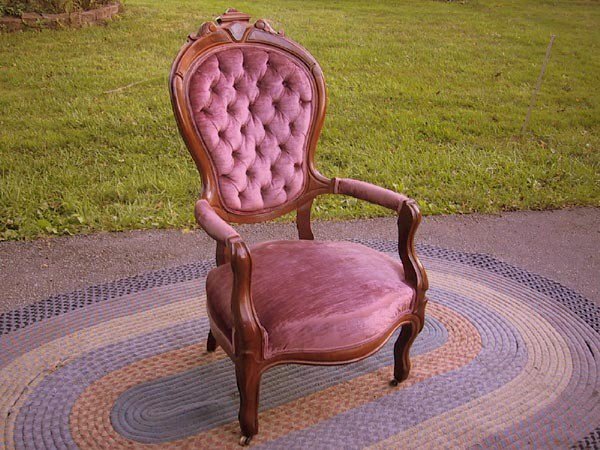 Photo Credit: chestercountyantiques.net
Take an old couch or high back chair and park it in the middle of a field, covered in wild flowers, and you have the makings for an awesome shoot! Grab a girl, dress her up, let her toss her legs over the side of the chair, heels dangling off her feet, and all your shoot needs is you and a camera! I like using things like this for teenage girls. This setup also works great for senior pictures for the girl who is into dressing up. The catch to making these pictures fabulous is finding a great location and making sure you've chosen a good time of day. Avoid mid-day as the lighting is too harsh. I think the best time for this type of shoot would be evening to sunset. (You can also grab your pearls, hats and cat eye glasses to add even more spice to this awesome mixture!
---
7

Hatboxes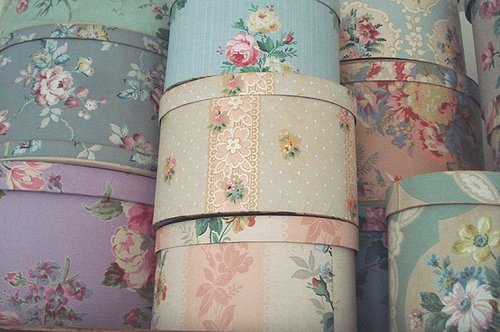 Photo Credit: such pretty things
Here is yet another idea for classy, vintage, baby pictures. Think "pink and frilly." Grab some hatboxes, ribbons and lace and your precious baby girl, head to a window, where you'll get lots of natural light, and set up! These are best done when baby is good and asleep. Her little naked butt sticking up is something make make these really cute, but if you're not into the naked butt thing, at lease use a cloth diaper rather than disposable. You can spice this up a bit more with some pearls falling out of the box as well.
---
8

Carriage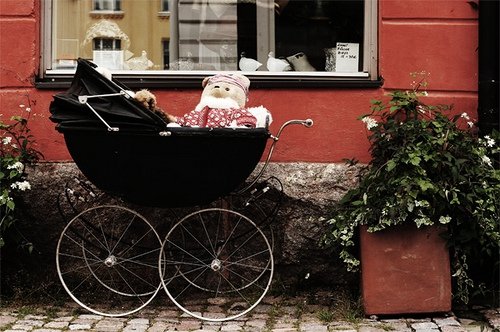 Photo Credit: -AO-
If you are lucky enough to get your hands on a vintage baby carriage, take advantage of it! You've got the makings for some beautiful pictures, as long as you can find a baby to put in it! These also make good props for young girls, as you can stage them playing "grown-up" with their doll and the carriage. Either way, do use this if you have one! And if you don't want it, you can sure send it my way!
The ideas and creativity is endless when you have the props and location to take great pictures! I do hope that I was able to inspire your creativity with these 7 vintage pieces that make great photography props and if you have any more prop ideas, I would love to have you leave a comment! Who knows? You might give me a new idea!
Top Photo Credit: Stuart Stevenson
More
Comments
Popular
Recent