Every proud tech owner knows that the only way to keep her fav gadget looking good is to get some protective but colorful netbook sleeves or cases. Now, if we're talking about netbooks, I must say I prefer sleeves because they keep my tech safe while allowing me to carry it in one of my huge, everyday bags. But wait, we're not talking about plain, boring netbook sleeves here! I like them colorful, stylish, interesting and fun and, if you want to see exactly what I'm talking about, take a look at these 10 colorful netbook sleeves I've picked out:
---
1

Jimmy Choo Ryan Patent Leather Case

**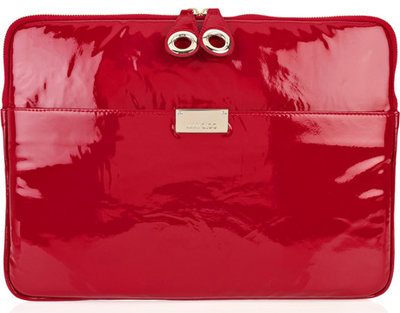 Price:** $429.00 at net-a-porter.com
Pricey but totally glam – in case designer goodies are your "vice," add this elegant thing to your shopping list. Shiny red patent leather, eye-catching gold tone hardware… Mmm! Yum yum! This elegant, practical case is made using top quality leather and it's definitely the IT item perfect for a stylish, elegant, business woman! So, if money is not an issue…
---
2

Belkin 10.2" Purple Neoprene Sleeve

**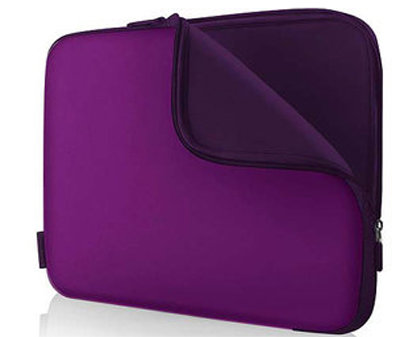 Price:** $8.54 at walmart.com
This padded, water resistant neoprene sleeve will keep your netbook safe and scratch-free. Plus it's lightweight and very soft, which means you can stuff it in just any tote. But check out the print and this fabulous color! I'd definitely love to dress my little netbook in this tech fashion.
---
3

DKNY IPad/Netbook Case

**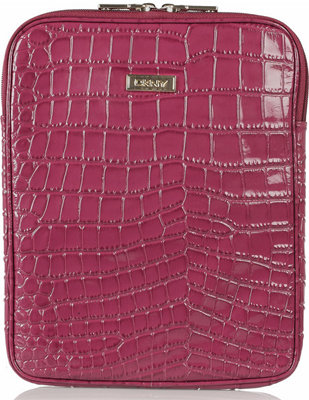 Price:** $125.00 at net-a-porter.com
A cool and quite reasonably priced designer item like this one is definitely a good buy and I'm actually thinking about ordering one for myself. Now, have in mind that it's actually an iPad and not a netbook sleeve but I bet small, slim-style netbooks could easily fit in as well. Sometimes you have to get a little inventive with colorful netbook sleeves!
---
4

Sumo NBA Grafitti Netbook Sleeve

**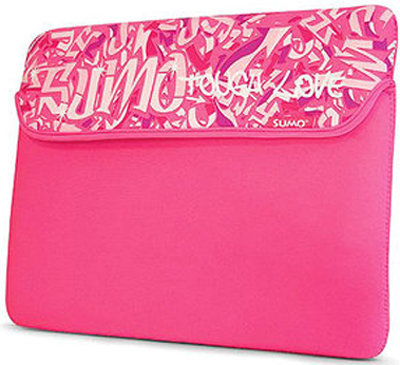 Price:** $18.00 at walmart.com
Well I don't know about you but to me, this cute pink sleeve looks kind of inviting. I love graffiti and all the creativity and fresh ideas reflected in them, so a graffiti style case is something I could definitely see my dear netbook in. Just looking at it resting on my table "dressed" in a case like this would make me want to pick it up, turn it on and let my fingers fly all over the keyboard!
---
5

Sponge Bob Squarepants Sleeve

**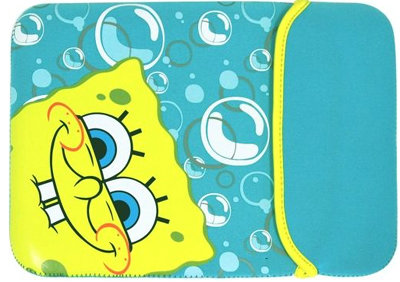 Price:** $11.88 at walmart.com
Any Sponge Bob fans out there? Well, I'm sure you'll love this colorful netbook sleeve, then. I love it and I'm not even a fan of this zany cartoon character, although I bet my sister would go crazy for it. And check out the price! It might not be a bad idea to keep it in mind in case you need to do some gift shopping. Affordable, great looking and useful – a perfect present, isn't it?
---
6

GreenSmart Akepa Netbook Sleeve

**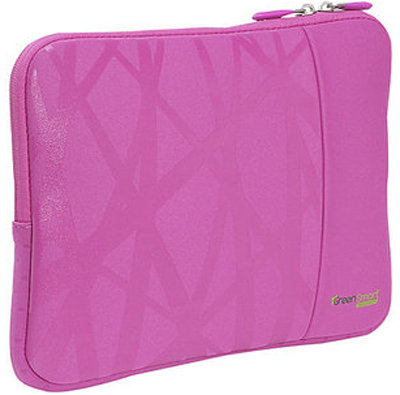 Price:** $23.96 at walmart.com
Let's talk about style, bright colors, usefulness and recycling. Let's talk about this case! Unzip it and you'll discover comfy, soft plush interior made to keep your prized possession in mint condition and out of the harm's way! Add a cool exterior in one of these four bright colors and you'll have the perfect combination of style and usefulness. The aforementioned plush lining is made out of recycled polyester so you're not only buying a netbook sleeve but investing in a better, greener future.
---
7

Merkury Notebook Sleeve

**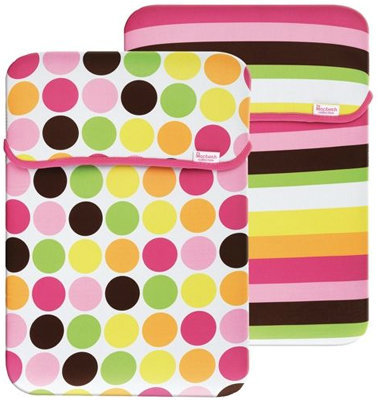 Price:** $17.00 at walmart.com
But, when speaking about colorful sleeves – what do you think about this one? Nope, you're not going mad and there's no need to adjust your monitor, it's really as dotty as it looks and that's what makes it so cool! But this case is more than colorful, it's specially designed to keep your fav piece of tech 100% safe and scratch-free! The stretchy material used to make it is water resistant too and, when the sleeve gets dirty, just put it in the washing machine and it's going to be as good as new. Cool, huh?
---
8

Hello Kitty Sleeve

**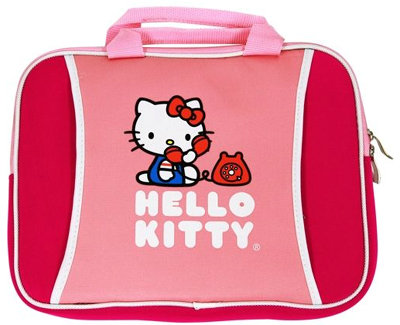 Price: **$15.00 at walmart.com
Awwww! Well, this one would be a perfect match for my little one! A bit childish, I know, but I just can't help myself- I had to include it in this list. I probably wouldn't buy it because it's certainly not fit for a 25 year-old but hey, that doesn't mean this colorful netbook sleeve wouldn't make a great present.
---
9

Marc by Marc Jacobs Stardust Sleeve

**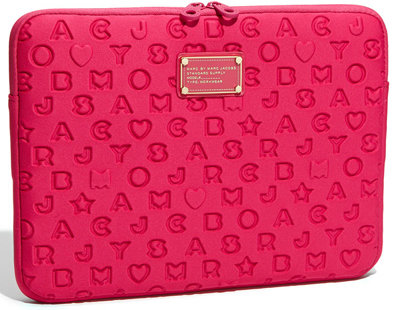 Price:** $52.00 at shop.nordstrom.com
Now this fun designer case is really something! It's available in black, violet and peony and it will definitely score you and your netbook some major style points. Standard Marc by Marc Jacobs plate, interesting logo texture and cozy fake fur lining are there to provide both style and comfort while a slim-style design fits any large tote/hobo while leaving plenty of room for your other necessities to be added.
---
10

Designer Sleeves

**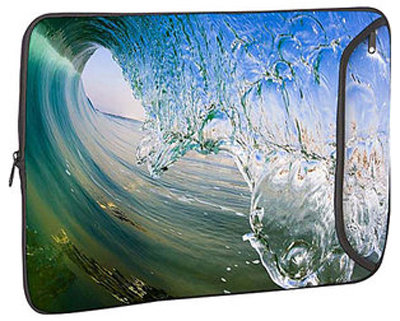 Price:** $20.79-$23.99 at walmart.com
Want something totally crazy? Well, this practical sleeve is going to give your netbook the most colorful shelter ever! The case itself is not bulky at all so I'd say it's perfect for those times when you don't want to burden yourself with excess weight.
Maintaining the perfect appearance of your fav piece of tech can be fun too! How do you like your netbook sleeves – Colorful, stylish, useful or all of the above? I know, I know, crazy, colorful netbook sleeves are not really the ideal "gear" for the computer you use at work but, there is no law that says you can't have two or even three different ones.
More
Popular
Recent