Animal Print Items are all the rage right now, in clothing and accessories. Everywhere you look, you see leopard, zebra, and cheetah, because animal print items really are such a hot topic. Some people love it while others loathe it. Personally, I am a fan. Used correctly, it can inject just the right amount of fun into an outfit. See if you agree, by taking a look at the following hot animal print items to go wild for!
---
1

Madden Girl Leopard Print Wedge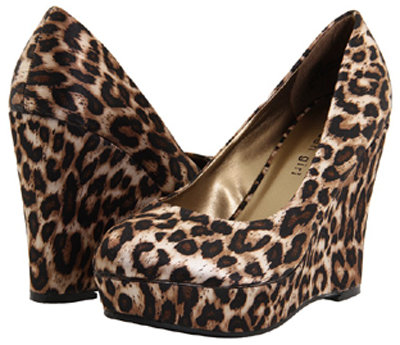 Price: $49.46 at zappos.com
Shoes may be the most popular animal print items you can find right now, and the wedge in particular is the hot shoe shape for the season. This one, from high street fashion brand Madden Girl, takes it to a whole new level with this leopard print design. This sleek, eye-catching number is the perfect shoe to take you from day to night. Definitely get your hands on a pair while you can!
---
2

Topshop Animal Print Kimono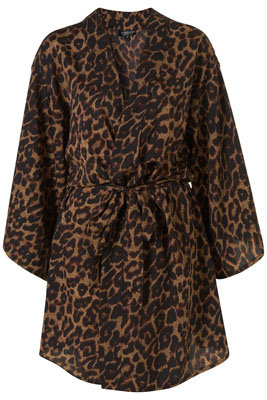 Price: $80.00 at us.topshop.com
This kimono will have you lounging around the house in style. It's perfect for throwing on over your pyjamas or after having a shower. The bold design gives it that dressy edge. I'd even be tempted to wear it out and about in public!
---
3

Forever21 Sequined Leopard Hobo Handbag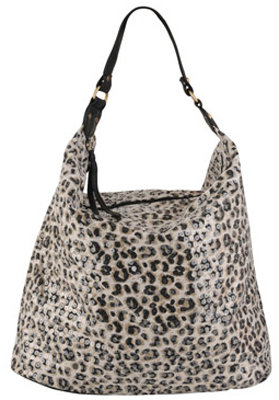 Price: $22.80 at forever21.com
Handbags are also very hot animal print items. This cheap and cheerful offering from Forever21 is quite the statement bag. Its stunning design really allows the leopard print to take centre stage. The sequins make it dazzling but the shoulder strap makes it quite functional too. This is definitely a bag for those wanting to stand out from the pack.
---
4

Topshop Large Leather Zebra Bag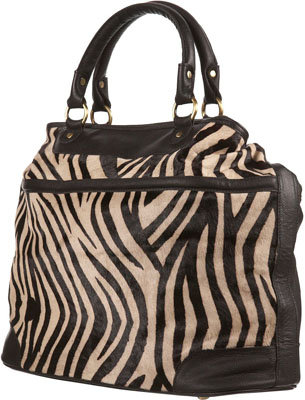 Price: $180.00 at us.topshop.com
Zebra print is a nice twist on the animal print genre. It's because of this that I gravitated towards this Topshop bag. This premium leather bag is a sturdy, yet pleasing design. What's more, it will fit all your essentials items, and then some!
---
5

Chloe Sevigny for Opening Ceremony Lissy Boxy Swing Dress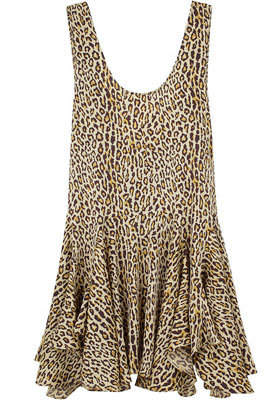 Price: $252.50 at lagarconne.com
Popular 'It-Girl' Chloe Sevigny's line of dresses for Opening Ceremony was always going to be a hit with fashionistas. This leopard print number is one of the stand outs of the collection, and one of the cutest animal print items on this list. The low scoop neck and back make it perfect for the summer months and the bias cut skirt is sure to be flattering on most body shapes. This is definitely going straight to the top of my wish list.
---
6

Selima Optique Erica Cat-eye Frame Glasses

Price: $300.00 at net-a-porter.com
As a glasses wearer, I'm always looking out for interesting and unique frames. These tortoiseshell cat-eye frames have most certainly caught my eye. They're sleek and sophisticated, and oh so retro! They will definitely give you that Mad Men era look.
---
7

Spirit Hoods Leopard Hood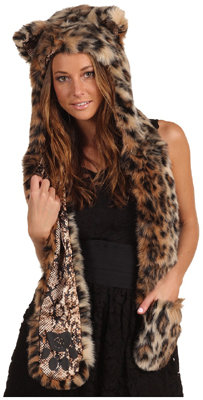 Price: $129.00 at zappos.com
This faux fur hood is a spritely, unique addition to any winter wardrobe. I'm always on the look out for "quick fixes" such as this. It's perfect for mixing and matching with different prints and textures. Just pop it on over a sweater or coat and you've instantly updated your look. Plus, it's extremely original and fun, something you always want to look for with animal print items.
---
8

Nail Rock Animal Print Designer Nail Wraps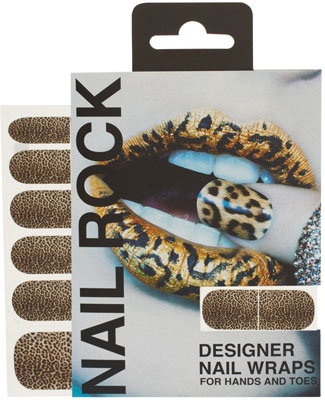 Price: $12.26 at asos.com
Touted as the new way to adorn fingers and toes, these nail wraps are not for the faint hearted. But their edginess is what I love most about them. They come in a range of animal prints – from leopard skin, furry cheetah to pink snake skin. You can channel an animal for every day of the week!
---
9

Karen Millen Leopard Print Pony Long Purse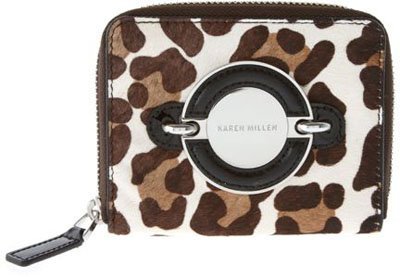 Price: $80.50 at asos.com
This cute little purse is the perfect way to carry around all your spare change. It's definitely one of the better leopard prints I've seen around. The bright red satin lining on the inside is a nice touch. This is definitely a lot of luxury in a little package. It also proves that not all leopard print items are about clothing.
---
10

River Island Animal Print Belt

Price: $32.93 at asos.com
This is probably the best solution for those who are hesitant of wearing too much animal print. It's a sleek little belt with a great design. What's so fantastic about this belt is that it eye catching, without being too over the top. Simply belt in your favourite dress, and you're good to go.
There are so many animal print items available right now that it's incredibly easy to find something that suits you. Whether you want to wear bold animal print items or go for the subtler approach, these should give you some excellent ideas. To the animal print aficionados, that was probably an exercise in preaching to the converted. To the non-believers, I hope I was able to convert you. The main question now is, which **animal print items **will you go wild for?
More
Popular
Recent