Vera Bradleyhas come a long way in the line of handbags **and has become so much more than just luggage and bags. There are paper goods **for writing to your best friend, **umbrellas **for those rainy days, and **laptop cases **for the tech girl on the go. Vera even has great **accessories **for the ladies looking to go to the **beach **this summer...
---
6

Bright & Chic Beach Towel...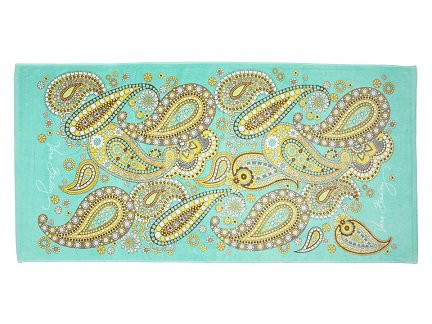 Price: $30.00 @ VeraBradley
So have I mentioned how much I love Vera Bradley! I have about 5 bags, a few wallets, and even a beautiful pair of flip flops my husband bought for me on our honeymoon! This lovely yellow and turquoise paisley design is my new crush called** "Lemon Parfait"** and this **beach towel **is on my wish list. What design is your favorite?
---
5

The Perfect Tote...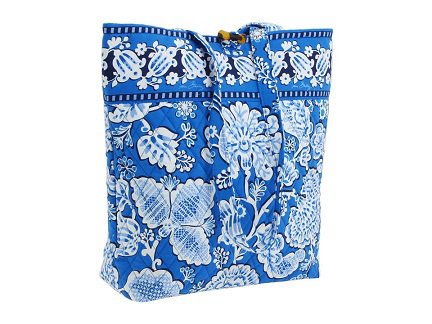 Price: $34.00 - $46.00 @ VeraBradley
Are the ocean wavesnot calling your name in this gorgeous** "Blue Lagoon"** tote bag. This is the perfect size for all your **beach accessories **including your sunglassesandflip flopsthat you also bought from Vera!
---
4

Drink Cooler...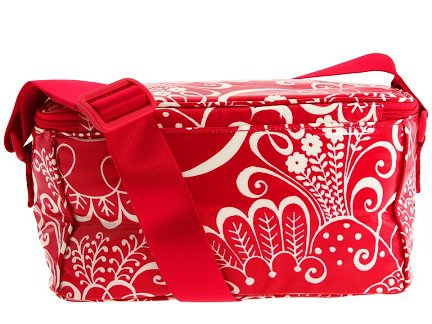 Price: $21.00 - $28.00 @ VeraBradley
When you're going to the beachyou'll need somewhere to keep your water, beer, and fresh fruit cold. So why not do it in style with this "**Twirly Birds in Pink" **cooler! What are your favorite things to **drink **and **eat **while relaxing in the sand?
---
3

Pretty Sunglasses...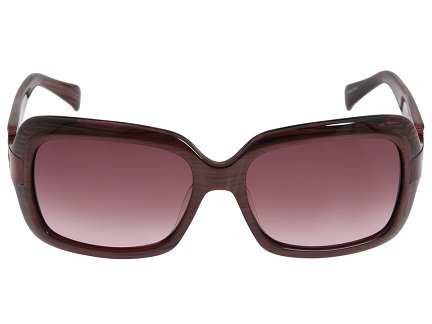 Price: $52.50 @ VeraBradley
When the **summer **sun is hitting your face you'll need the perfect pair of **sunglasses **to match your Vera Bradleybag and flip flops. These pretty wine colored ones are just the right set to pull together those purple sandals, white hot shorts, and purple bag!
---
2

For the Bookworm...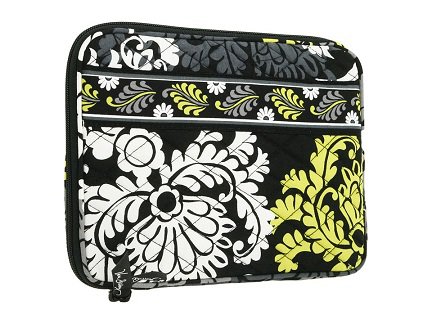 Price: $22.50 - $30.00 @ VeraBradley
Whether you're reading from the Kindleor the Nook you'll want something to protect your **e-reader **while you're on vacation at the beach. And why not protect it with something chic like this beautiful white, green, and black sleeve design called **"Baroque". **I love the contrast of the bright and dark colors, perfect for a night out for a drink or for a morning cup of coffee.
---
1

Printed Flip-Flops...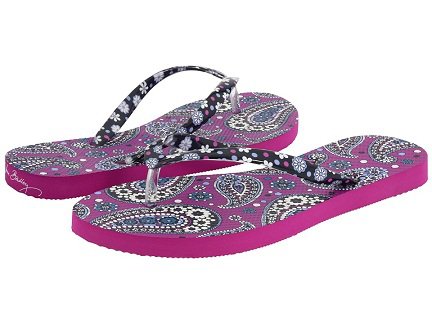 Price: $24.00 @ VeraBradley
My pretty flip flops **from my honeymoonhave seen better days and I really would love a new pair from Vera Bradley. What do you think about this purple and blue **"Boysenberry" pair? They would look great with my new favorite purple tank top!
Do you have a favorite item or design from Vera Bradley?
---
Comments
Popular
Related
Recent