7 Funky Water Bottles for Your Office ...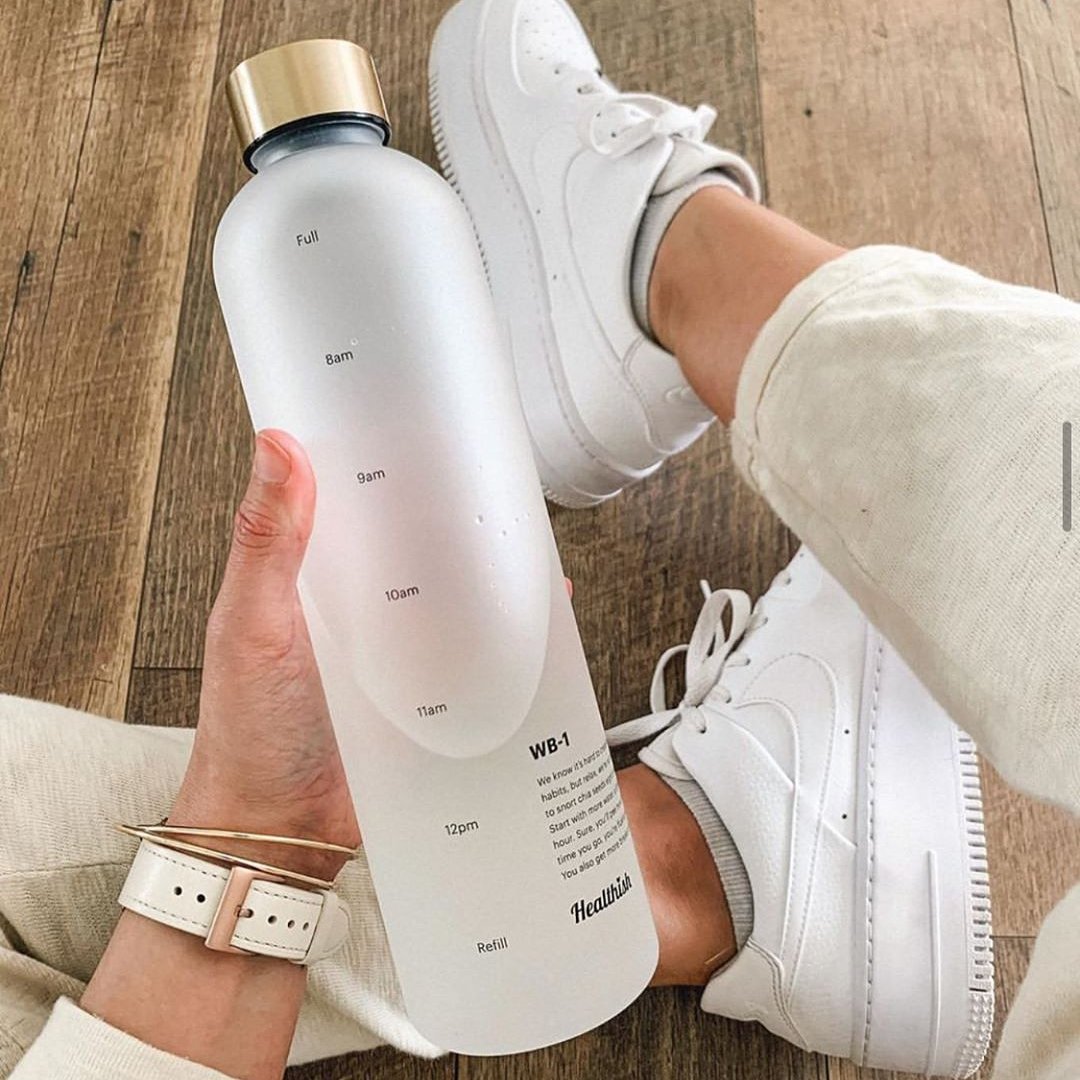 When you work in the corporate world, it's the little things that get noticed -- for example, your water bottle; you want something that reflects your personality, and believe it or not, finding the right funky water bottles for your office is important! I work in a sales office and trust me, if you are toting around a crappy water bottle, people are going to look at you strange (okay, so I know from experience because I tote around a used Fuji water bottle myself, don't hate). When I went on the hunt for a brand new water bottle to upgrade from my used Fuji bottle, I had no idea just how many choices were out there! That is what inspired this list of funky water bottles for your office!
1.

Let's Chill Re-Useable Bottle
Price: $14.99 at modcloth.com
One of my biggest pet peeves is having my ice cold water sit and the condensation build and drip and get all over my desk; it makes a huge mess and half of the time, the water gets around my keyboard. Well ladies, this little water bottle solves my pet peeve and with the wavy, clear design it looks fashionable. How does it work? The teal/fuschia (your choice!) inner chamber is what the water goes in. That means that all of the condensation collects in the clear portion of the bottle instead of sliding down it and onto your desk. How friggin' ingenuous is that?
Price: $14.99 at target.com
It seems that in this generation, people are obsessed with the steel water bottles; while I personally don't like them, I do think that the designs are really cool. Take this one for example, I love the design of white on black and the red cap just ties it all in together. The actual picture looks like a piece of art; which means that you'll be the cool kid at the water cooler if you show up with this water bottle!
Price: $9.99 at uncommongoods.com
Finding the right funky water bottles for your office is not easy; I always look for something that actually reflects me and something that I'd be proud to have in my cube. These stainless steel little gems are not only cool looking, but they are super durable and reuseable! If you are going to help the environment, why not do it in style? My favorite is the peacock feather inspired one – which one do you like?
Price: $11.99 at target.com
So when the Better Half and I were dating, one of my nicknames was panda bear-face (don't ask me why, it just happened) and this little water bottle makes me think of that. I love the design, I love the big red cap and while I don't love the fact that it is made up of stainless steel, it'll keep my water nice and cool, which is a plus! Trust me on this girls, if you work in an office, this will be one of the few water bottles out there that will get a ton of compliments.
Price: $15.99 at modcloth.com
I'm all about humor, funny tag lines and comedy; I love a water bottle that can project that and really tap into the funny side of life! That is exactly what this one does! The little saying about tap water on it is genius and I love the fact that it is made of glass instead of steel or plastic! This water bottle will instantly make you popular and it will make all of your colleagues green with envy because they don't have a cool water bottle like you.
Price: $15.99 at modcloth.com
So if you liked the tap water bottle above, this one is just as cute! This little glass bottle is labeled 'Hose Water' instead and personally, I think that is so cute! I grew up in a time where you actually could drink the hose water and not worry about dying. While it might not be the case nowadays, this cute little bottle brings me right back to my childhood; plus imagine carrying this around the office?
Price: $22.99 at modcloth.com
Finally, we come to my favorite funky water bottle for your office, the chandelier bottle. This water bottle is ideal for the fashionistas of the world who are looking to deck themselves out from head to toe – including their water bottle. The overall design of this bottle is adorable and fashionable. I love the color, love the print and while it might be made out of stainless steel, I think I can overlook that part.
See girls, there are ways that you can be fashionable in all aspects of your life, even with your water bottle. I have to say, I'd be proud to have any one of these bottles in my hand when I went to the water cooler – maybe for once I wouldn't get made fun of for my lack of style (in water bottles, not in general)! These are just a few of the funky water bottles for your office, what are some of the ones that you have seen out there?
{{#comments_count}} Show Commnents ({{comments_count}}) {{/comments_count}}