While a select few are lucky enough to work in the glamorous world of high fashion, the majority of us don't get to revel in that particular luxury, so it's hard to find trendy work pieces. Yes, we'd love to wear rompers and sequined shorts to the office, but the rules of professional dress always manage to finagle the upper hand. Indeed, corporate America can do a great job of limiting the creativity of your wardrobe, which is particularly frustrating for fashion mavens who love to cash in their paychecks for trendy garments. Still, some creative styling and key pieces can help you turn your cubicle into a runway and allow you to pull some of your favorite pieces out of the back of your closet. Spice up your suits and pumps with these sophisticated and trendy work pieces.
---
1

Kate Spade Pencil Skirt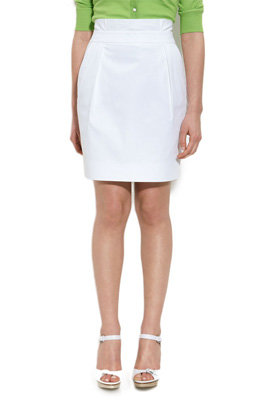 Price: $245.00 at shop.nordstrom.com
Christian Dior may have originated the pencil skirt in the 1940s, but this flattering sheath is a tried and true classic that must be incorporated into any professional wardrobe. The pencil skirt hugs your feminine curves to create a sexy, streamlined silhouette that is at once professional and stylish, making it a wonderful trendy work piece. Plus, six decades of popularity have relaxed the formerly stringent etiquette that governed the use of the pencil skirt, so feel free to select one that falls an inch or two above the knee and try unconventional colors like this wintry white.
---
2

Cole Haan Slingbacks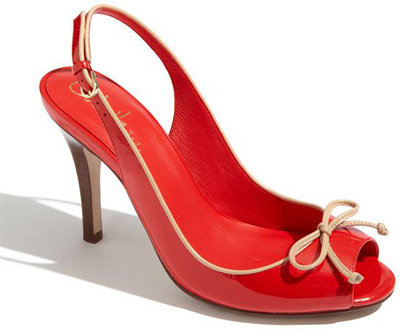 Price: $198.00 at shop.nordstrom.com
Traditionally seen as a particularly upper class accessory, the slingback is the consummate office shoe. Fortunately, it is no longer limited to stereotypically demure colors and girly styles. Nowadays, you can find slingbacks in a wide range of hues and materials that range from nautical canvas to treated leather. Add a bold splash of color to your outfit with a pair of bright slingbacks like this sassy pair by Cole Haan.
---
3

Jersey Dress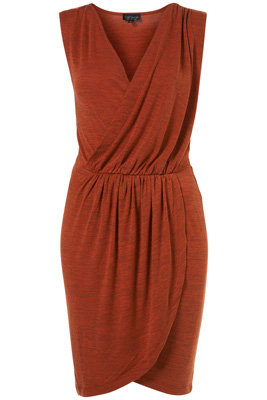 Price: $68.00 at us.topshop.com
One rule of thumb for ladies on a budget is to invest in pieces versatile enough to make the transition from day to night. A draped jersey dress is ideal for this purpose. Not only can you wear it to work and play, but the light jersey material will also play up your figure while remaining appropriately conservative. Choose a deep, warm color like this rusty shade and pair with a basic black blazer to make it office-ready. Layer on a beaded chain or gold studs for a glamorous touch, and to create a truly trendy work piece.
---
4

Armani Exchange Woven Sash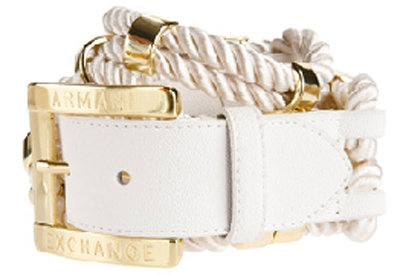 Price: $39.00-58.00 at armaniexchange.com
Many career women have a closet full of sheath dresses or skirts that seemed like excellent purchases once upon a time. The inevitable problem is that after a dozen wears, their allure seems to fade. The best fix? Invest in a gorgeous waist-cinching belt that will add character and class to any mundane look. Cinch a career dress just under the bust or tuck your button-down into a knee-length skirt and belt at the waist. Look for statement pieces like thick well-made leather cinchers or a classy woven alternative like this sash from Armani Exchange.
---
5

Smoothie Accented Satchel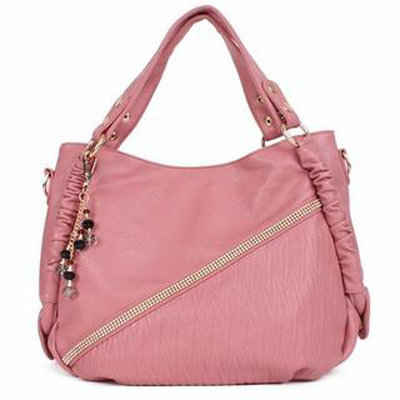 Price: $52.00 at yesstyle.com
The beauty of the perfect handbag is its ability to add personality to any outfit. It's also many women's saving grace in that a great bag is capable of containing life's most important paraphernalia. For hard-working girls, an oversized leather satchel bridges the gap between practicality and fashion freshness, allowing you to stow your favorite goodies while transporting work essentials to and from home. For those looking to invest, try to get your hands on Hermès' ever-popular Birkin Bag. If that's a bit too expensive for you, try this cute tote for much less.
---
6

Silk Blouse from Boutique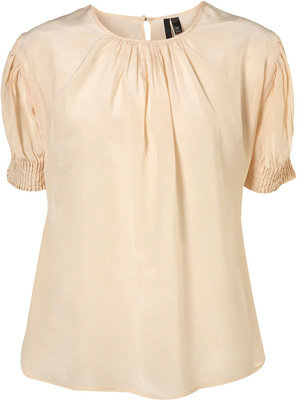 Price: $116.00 at us.topshop.com
There are few things more feminine than a flowing silk blouse. Soft, luxurious, and elegant, these dainty shifts add a warm glow and sweet allure to any outfit or complexion. With their gentle draping and girlish charm, silk blouses are always an excellent way to add color to your work outfit. Try this simple cream blouse by Boutique or dare to rock a sheer blouse with or without a tank underneath. Either way, it makes a wonderfully trendy work piece.
---
7

Juicy Couture Jacket À La Chanel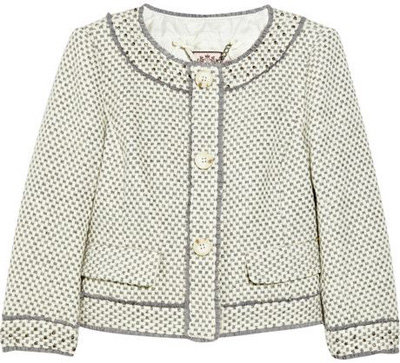 Price: $196.00 at net-a-porter.com
Chanel has never gone out of style, but thanks to the vintage revival that has recently rocked the fashion world, the original Chanel jacket has become especially relevant. Scour eBay or online vintage shops for a bona fide original at a deep discount or find a less expensive substitute like this wool-blend tweed jacket from Juicy Couture. Slip it on over a ruffled blouse or a simple tank to achieve a put-together haute couture vibe.
There are many ways you can work trendy work pieces, even if they seem like they aren't ideal for the office. Often, you just have to plan your outfit carefully. Would you be willing and able to incorporate these looks into your work wardrobe or do they seem just a tad too out of the box?
More
Popular
Recent