We all shop and obsess over all of the great things on Etsybut do we ever really know about the wonderful and creative shop owners who we buy from? I had the pleasure this week to chat with** Etsy shop, **Frieda Sophie,owner Sandra and got to know more about who she is, what inspires her, and where her beautiful shop name comes from...
Inspirational Conversation...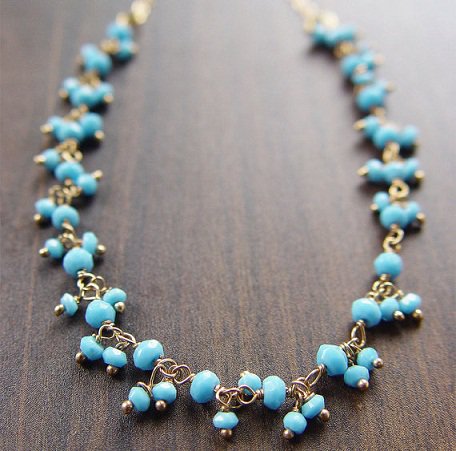 Price: $39.00 @ FrediaSophie
1
when Did You Start Making and Designing Jewelry? and when Did You Decide to Make It into More than a Hobby?
"I made my first necklace when i was 5 years old after my grandmother Frieda gave me her necklace dating from 1875 and I thought I should take it apart to make necklaces for my dolls. I have always been an artists and started out as a painter, later on got into sewing and moved on to jewelry design 3 years ago. After opening my etsy store, after about 6 month my hobby turned my full time job."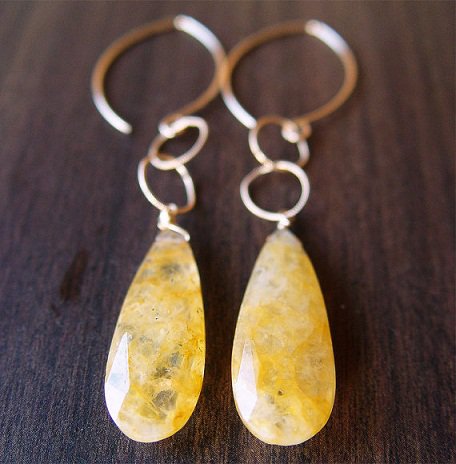 Price: $45.00 at Freida Sophie
2. Where do you find your inspiration?
"I get inspired by the beauty of nature. I love flowers, leaves and I adore raw mineral stones."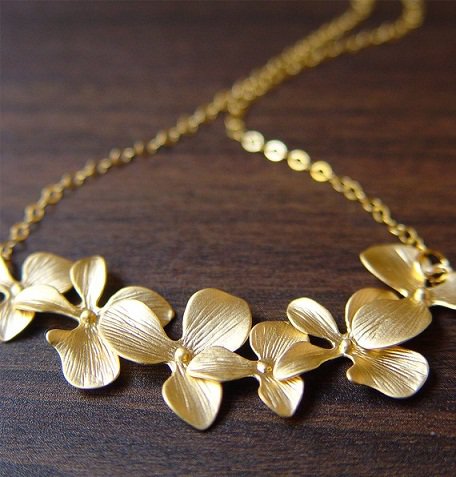 Price: 45.00 atFrieda Sophie
3. Where do you buy your beautiful stones and pieces from to put them together as jewelry?
"I buy my stones locally when my supplier comes to visit me in San Francisco twice a year."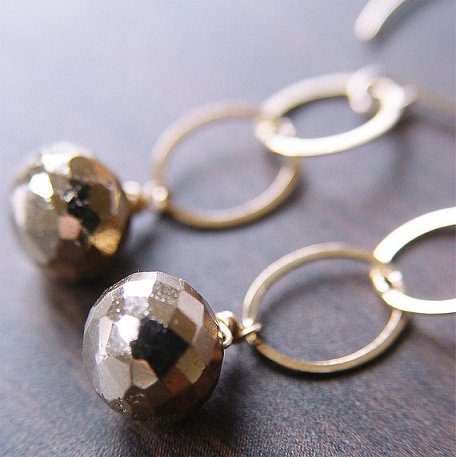 Price: $39.00 atFrieda Sophie
4. How did you come up with the shop name Friedasophie?
"My shop is named after my 2 grandmothers Frieda and Sophie. Both my grandmothers influence inspired me to become an artist at early age."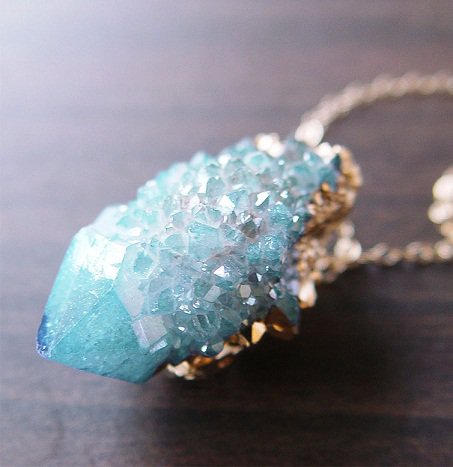 (One of Sandra's favorites: Blue Spirit Quartz Drusy Gold Dipped Necklace)
5. Do you have a favorite piece? Do you remember the first piece you sold?
"My first piece I sold was a chandelier style pair of earrings with aquamarine gemstones that I originally made for myself. My favorite piece has always been my Azurite necklace. I also love my Spirit quartz gold dipped necklace."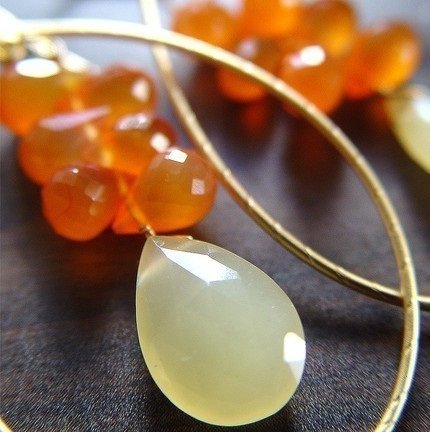 Price: 42.00 at Frieda Sophie
6. Are there ever any designs you make that you really love and just keep for yourself or gift to a friend or family member?
"Sure, for my friends and family I always create one of a kind pieces to make the present extra special. And yes, I sometimes can not separate with a new piece I made. I kept a few for myself but I always love to share my creations with others too."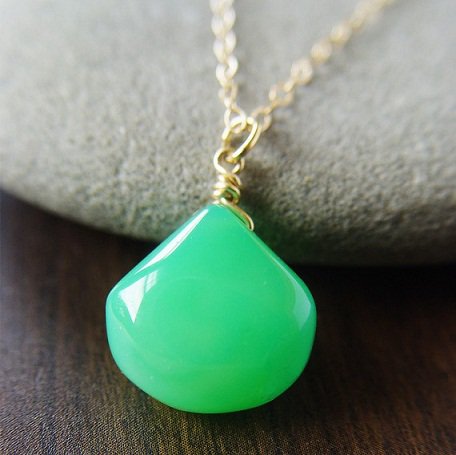 Price: $29.00 at Frieda Sophie
7. Was there ever a piece that you made that you disliked and made it into something better?
"No, that never happened."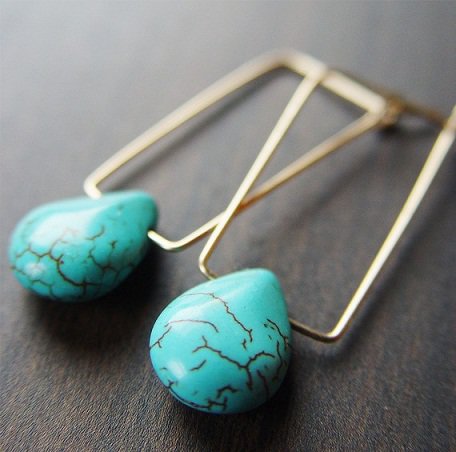 Price: $42.00 at Frieda Sophie
8. Do you have another job besides making and selling jewelry?
"Yes, I am also a Acupuncturist but I currently do not work with it since my jewelry store has been so busy the last 3 years. And I am currently working on creating a perfume line and I am also starting a fashion line."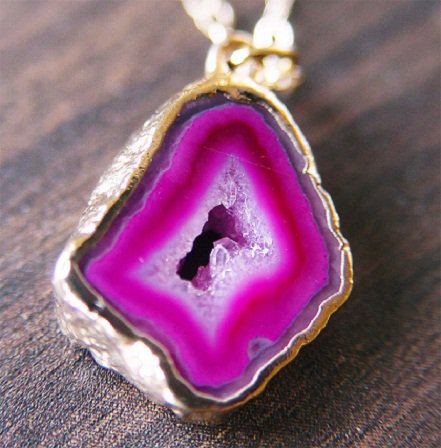 (Another one of Sandra's favorites: Fuchsia Agate Drusy Gold Framed Necklace)
**9. What do you like to do when you're not designing? **
"I love to dance (Tango, Flamenco) and i love to get out of the city to go hiking."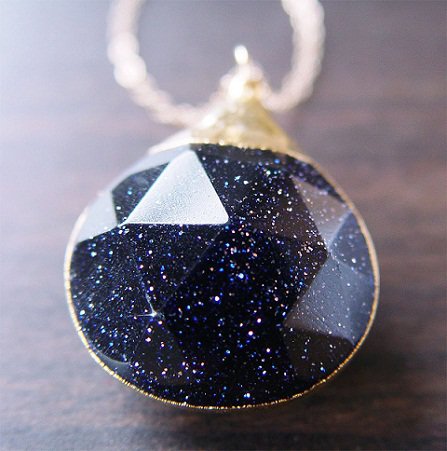 (Sandra loves this one as well: Midnight Blue Sunstone Gold Framed Necklace)
It inspires me that Sandra has been interested in jewelry and art since she was a little girl and that she has such great business with her beautiful designs. It just goes to show that no matter what you dream when you're young, you can always make those dreams a reality when you're older.
Thank you Sandra!