When we think "re-decorate" we usually think of our living room or bedroom, but we rarely think of our poor boring bathroom… why is that? We do spend some time in there, getting all prettied up, so why not liven it up a bit, give it an update, too? It doesn't have to be a decorating ordeal, either. Just a few new accessories can turn a bland bathroom into a mini retreat… here are 7 cute accessories for your bathroom to give you some ideas.
---
1

Bird Bath-room Soap Dish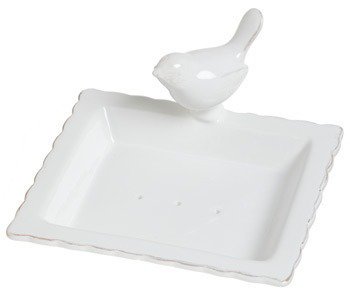 Price: $16.99 at modcloth.com
This sweet little birdie is perched on the edge of this plain white ceramic dish, just waiting for a bar of soap, or perhaps your rings as you wash your hands. The dish measures 5¾ inches long by 4¾ inches wide, just the right size for a standard bar of soap.
---
2

Go Brush Your Tree-th Toothbrush Holder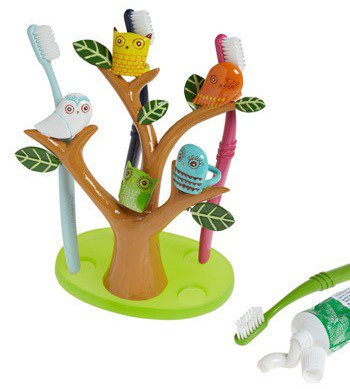 Price: $19.99 at modcloth.com
Add this adorable toothbrush holder tree to your sink-side countertop, and your bathroom won't be bland any longer. It's not just the vivid colors, or the branches and leaves… it's the quartet of clever little owls, each assigned to protect one precious toothbrush.
---
3

Will Bubble for Bamboo Dispenser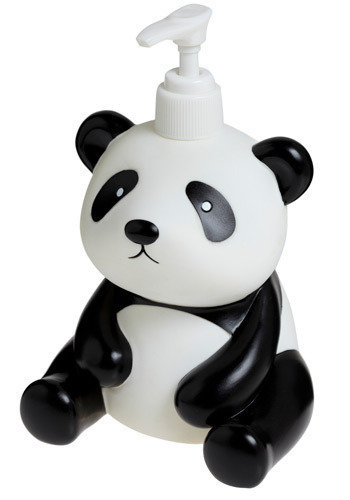 Price: $17.99 at modcloth.com
Of course, a real panda might not be comfortable in your bathroom, but this little plastic one sure is! HE sits more than 7 pudgy inches tall, with a refillable pump at the top, ideal for holing non-alcohol or base liquids, like soap.
---
4

Freshen up Shower Curtain in Primping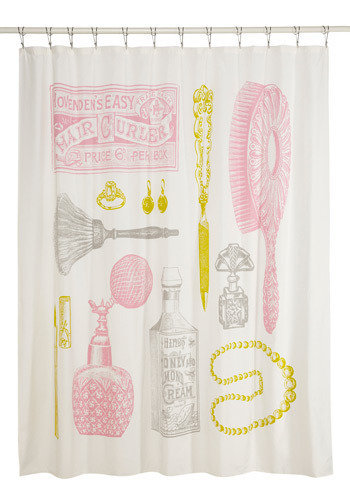 Price: $52.99 at modcloth.com
This cute shower curtain boasts the accoutrements of beauty we all know and love, in a distinctly vintage style. The color scheme is oh-so-pretty, from the palest of grey and pink to brightest of lime. This would look smashing in a vintage pink bathroom, as was popular at the turn of the last century.
---
5

Once Bitten Toothbrush Holder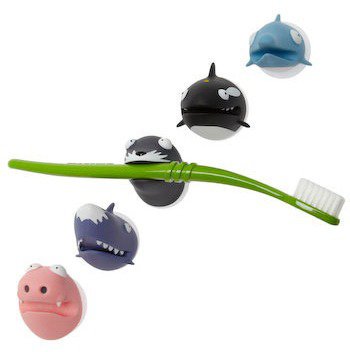 Price: $9.99 at modcloth.com
While these critters may look frightening, they're actually quite tame. Note that they don't actually have any teeth… well, to speak of, anyway… but they're designed to hold toothbrushes, not chomp anything serious. They each sport a tiny suction cup on their back, so they'll stick to ceramic, or a mirror, or just about anything else with a smooth surface. See? Nothing to be afraid of.
---
6

Leaf Your Soap Here Dish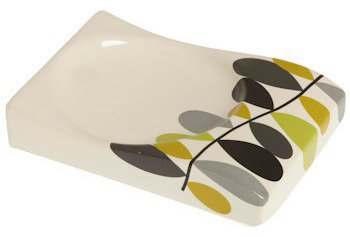 Price: $12.99 at modcloth.com
Ah, yes, another soap dish, this one with leaves running up a vine, thoroughly modern and chic. The hues are neutral enough to match almost any décor, but vivid enough to be eye-catching, and to encourage hand-washing.
---
7

Naturally Neutral Soap and Lotion Holder Set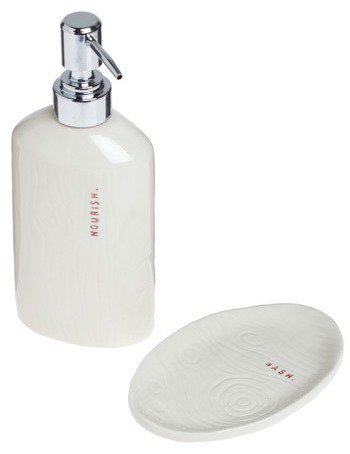 Price: $34.99 at modcloth.com
While you may think this soap dish and matching lotion holder make their purposes clean in their design alone, they're also labeled just in case. The soap dish reads "wash" while the lotion pump says "nourish," both in scarlet type against the neutral ceramic background.
Any of these accessories would be ideal for turning a boring bathroom into a room you'll want to spend more time in… primping, beautifying, taking long bubble baths… I love the little owl toothbrush holder… it's so cute! Which of these cute bathroom accessories do you like best? Or is there another one you've found that you adore?
More
---
Comments
Popular
Recent