In today's eco-conscious world, it's considered passé and practically vulgar to carry paper lunch bags. A more modern, thoughtful girl will carry a reusable bag or a bento box for her lunchtime fare! But that modern girl also wants to be stylish, and bento boxes can be a bit boring. No worries, my dear! There are plenty of cute bento boxes if you know where to look, and here are a few for your perusal…
1

Vinyl Vittles Bento Box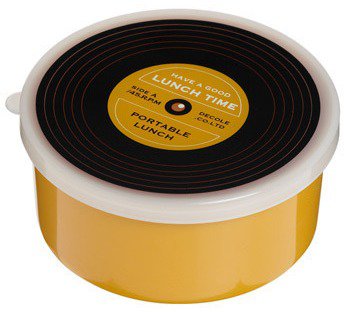 Price: $10.99 at modcloth.com
While you certainly won't be able to stash your entire lunch in this rockin' little bento box, you will be able to use it for smaller snacky type things, like gummy bears and strawberries and goldfish crackers. It's made of hand-washable plastic, with a snug-fitting lid, and measures about 3½ inches across and 1½ inches tall.
2

Eating Apple Sandwich Keeper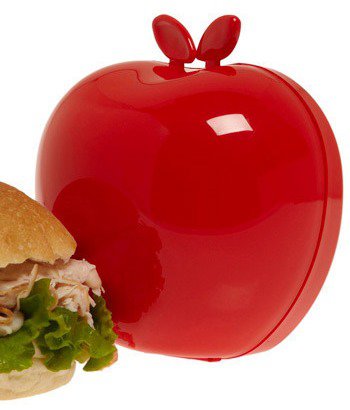 Price: $15.99 at modcloth.com
Plastic sandwich baggies are okay, I suppose, but they're not very eco-friendly, and they don't protect your peanut butter and jelly against smushing, do they? That's why this little apple-shaped sandwich keeper is such a good idea! It's made of sturdy plastic in Red Delicious or Granny Smith Green, and is just the right size for your fave lunch-time treat.
3

Chéri Bento Box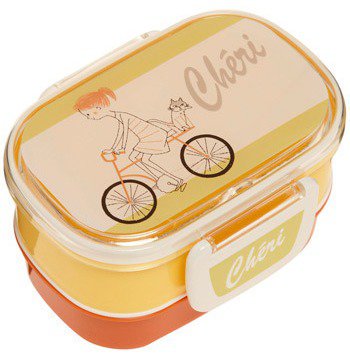 Price: $23.99 at modcloth.com
C'est bon, n'est-ce pas? This little set contains two stackable bento boxes, ideal for storing your lunch or snacks in style. It's made of plastic with a divided bottom container and a roomy upper level. I love the bright colors, too!
4

Pastel Present Future Bento Boxes

Price: $38.99 at modcloth.com
Keep all of your snacks handy and adorable with this 3-piece bento box set. Each little box has a matching lid, and the biggest box, on the bottom, pays homage to my favorite time of day, syrup o'clock! I love the darling design and the color scheme, too… the bear is adorable!
5

The Meal Deal Lunch Set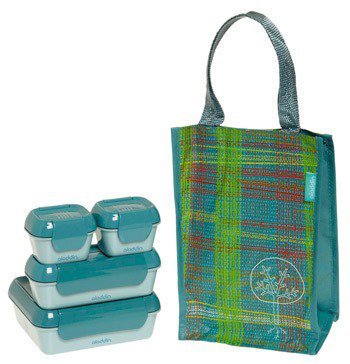 Price: $25.99 at modcloth.com
This set is more than just a stack of coordinating bento boxes — it also includes the reusable lunch bag to tote them in, too! They're all made of recycled plastic, and they're microwave and dishwasher safe. Choose from teal and blue or charcoal grey… both color schemes are just gorgeous, and I love the plaid bag with the little tree design.
6

Gourmet Gardens Container Set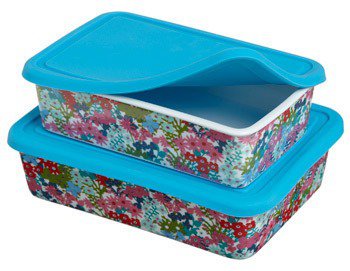 Price: $27.99 at modcloth.com
Aren't these bento boxes fancy! They feature a bright floral pattern with contrasting snug-fitting lids… the print is somewhat retro-inspired but thoroughly modern, the perfect way to store your lunchtime or pot-luck goodies!
7

Yum-Yum Bento Box Book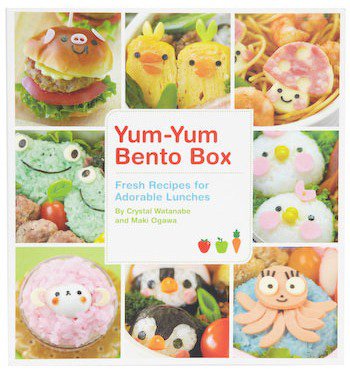 Price: $16.99 at modcloth.com
I know this isn't a bento box, but it's so darling, I had to include it anyway! After all, you'll need something tasty to pack in your new bento boxes, right? So why not get some delicious, nutritious, and utterly adorable recipes from this book? I love the little penguins and chicks!
With so many cute bento boxes to choose from, how will you ever choose just one? The Chéri bento box is darling, but so is the apple sandwich keeper… perhaps you should try both! Which of these adorable bento boxes do you like best, and why? Do tell!
Top image source: data.whicdn.com