I love candles, but I'm just not into their frequent counterparts, the candle sticks. That's why I adore ja=r candles. I've got dozens of them, scattered throughout my condo, and not only are they fragrant, they're pretty, too! If you're looking to add a few to your home, keep reading! Here are 7 pretty jar candles.
---
1

Capri Blue Etched Jar Candle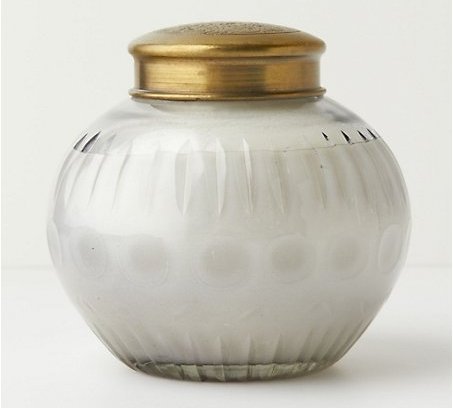 Price: $25.00 at anthropologie.com
This round jar candle is absolutely gorgeous, from its pretty leaf-etched glass jar to its lush exotic scents. Choose from Volcano, which smells like tropical fruits, or Aloha, which smells of orchids. Volcano is white wax, and Aloha is cream-colored. So pretty!
---
2

Illume Boulangerie Jar Candle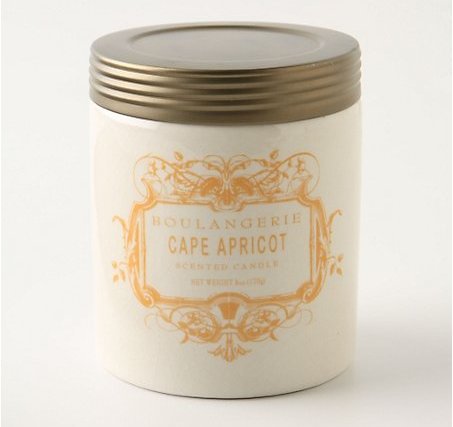 Price: $16.00 at anthropologie.com
Available in six sweet scents, this jar candle burns for 40 hours and measures 3 inches tall by 3 inches around. The jar designs are all inspired by vintage Parisian pottery, with fancy scrollwork and sans-serif letters. Choose from Vanilla & Fig, Angel Food, Sweet Vanilla & Cinnamon, Apple Blossom, Pineapple Ginger Cake, or Cape Apricot… all six smell divine!
---
3

Parlor Gathering Candle Jar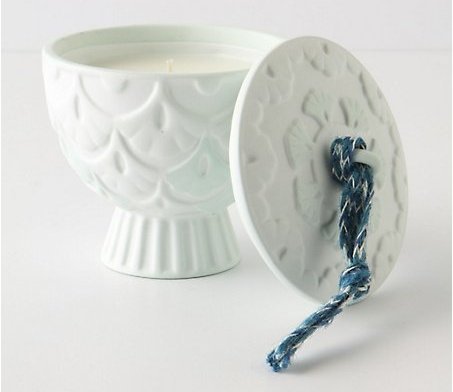 Price: $26.00 at anthropologie.com
The candle in this pretty white ceramic jar is made of a vegetable-paraffin wax blend and burns for 35 hours. The scent is all warm and exotic, with hints of melon, cardamom, lemon, and pralines. The brilliant finishing touch is a woven blue tassel threaded through a loop in the jar for easy handling.
---
4

Capri Blue Cut Glass Mini Candle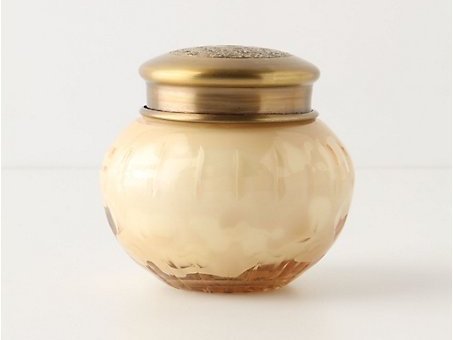 Price: $18.00 at anthropologie.com
This is a miniature version of the first set of jar candles, in the Aloha Orchid scent. It measures a petite 2¾ inches tall, with a brass lid and a candle made of a soy wax blend. Display with the larger version, or tuck it into a corner of your vanity by itself for a lush floral scent all on its own.
---
5

Capri Blue Mercury Glass Jar Candle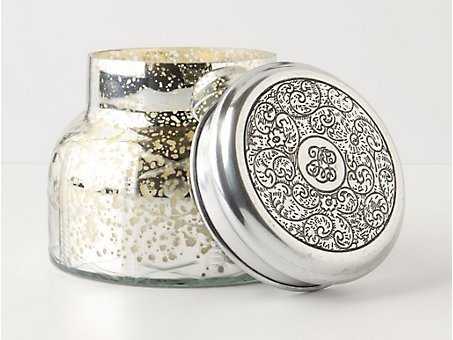 Price: $28.00 at anthropologie.com
When illuminated, this jar candle is completely gorgeous, a centerpiece all by itself. The scent is sweet, with tones of exotic, tropical fruits combined with citrus and greens. The jar stands 4 inches tall and has a 70 hour burn time.
---
6

Capri Blue Candle-in-a-Jar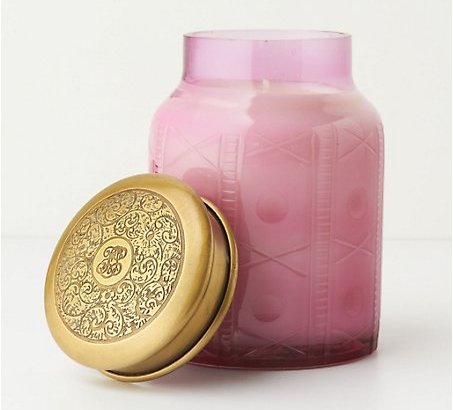 Price: $25.00 at anthropologie.com
I love almost anything pink (my signature color) including this pretty jar candle. The jar is made of cut glass with an engraved brass lid and a warm Volcano scent. It stands 5 inches tall, and is so pretty!
---
7

Capri Blue Jar Candle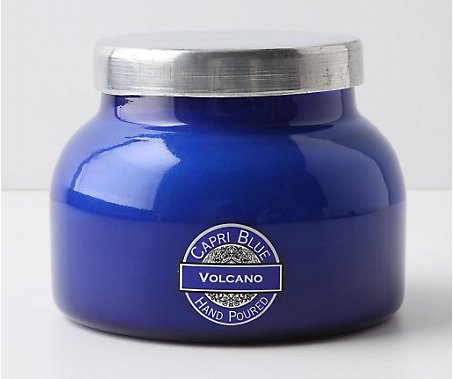 Price: $28.00 at anthropologie.com
This last jar candle is ideal for decorating a modern space, with its cobalt blue jar made of recycled glass and its silver-tone lid. The candle inside is available in two scents (Volcano and Aloha) and regardless of which scent you choose, the candle will burn for up to 100 hours.
With so many pretty jar candles to choose from, it's not going to be easy to choose just one… so choose two! I love them all, but I really adore that mercury glass jar candle. It's so pretty! Which of these jar candles do you like best… or are you partial to tea-lights or candle sticks? Do tell!
More
Popular
Recent