By now, you have probably heard that Honeysuckle is the color of the year. This is according to Pantone, of course. They are the color authority, apparently. And while it may be a tad over the top to repaint your whole house honeysuckle or any shade near it this year, I think it's fun to add items in this color. These are small things, saving you from a fight that might ensue if you happen to have a boyfriend/husband who hates pink.
---
1

Heart Measuring Cup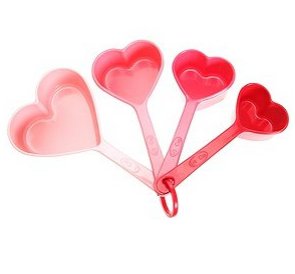 Price: $12 at urbanoutfitters
Unless the boyfriend or husband is the bigger kitchen master in your home, this heart measuring cup will surely be a big hit. This is made of sturdy melamine and features 1/4 cup, 1/3 cup, 1/2 cup, and 1 cup hearts. Valentine's Day is coming up so you might want to buy this set soon and use it to bake something lovely for your significant other.
---
2

Buddha Peace Bank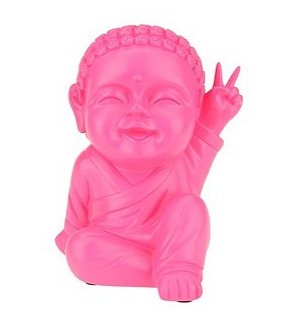 Price: $10 at urbanoutfitters
How cute is this guy? I like keeping a coin bank. In fact, I am currently in search of a good coin bank to replace the one I just broke (it wasn't the type with a bottom stopper). This Buddha bank may be my next coin depository. The color sure is lovely. His expression is super cute, too!
---
3

Ornate Rose Frame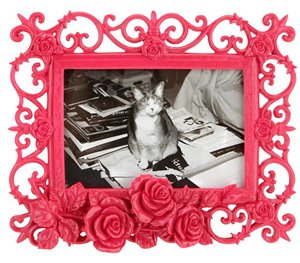 Price: $18 at urbanoutfitters
This gorgeous piece also comes in white, black, and turquoise. If you want something subdued and will complement the ornate design, getting this frame in white or black will be perfect. But if you are aiming for that fun and cheerful look, this shade of honeysuckle is what we recommend.
---
4

Polka Dot Collar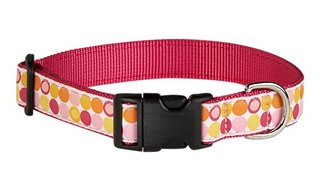 Price: $14.95 at crate&barrel
Of course your pet should be trendy, too! This fabulous collar is made of heavy-duty plastic snap buckle and webbing. This is machine washable, too. For sure, your favorite furry friend will be catching some canine-lovers' eyes when you take her out for a walk wearing this collar. Other dogs would not care, of course, because they don't see colors they way we do.
---
5

Gerber Pink Daisy Ring

Price: $2.95 at crate&barrel

This is such a sweetheart! You can buy this from Crate & Barrel but I'm sure making one will not be that difficult. Your local craft store most likely carries faux daisies in all colors of the rainbow. But make a beeline for the pink ones if you want to stay Pantone-true.
---
6

Marimekko Poukama Collapsible Umbrella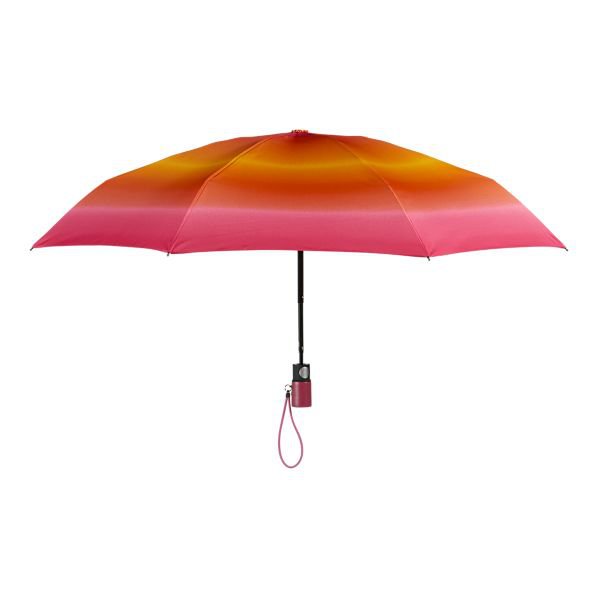 Price: $19.95 at crate&barrel
Pretty! I have to be honest, I have gotten bored of my black umbrella. I've been using it a lot because it has been unusually rainy in my part of the world. Constant use (plus the all-day gloom) has definitely made me long for a bright and colorful umbrella. This Marimekko Poukama should be perfect. This is on sale, by the way, so you'd better grab one while I look for other colorful designs.
---
7

Commanding Coaster Set

Price: $15.99 at modcloth

Ha! How bossy is this coaster? You get six in this set and they come in different colors. Put them out right after you serve drinks. Your guests will not want to disobey these commanding coasters. For sure, your treasured coffee table will thank you.
---
8

Bloom for Improvement Kitchen Brush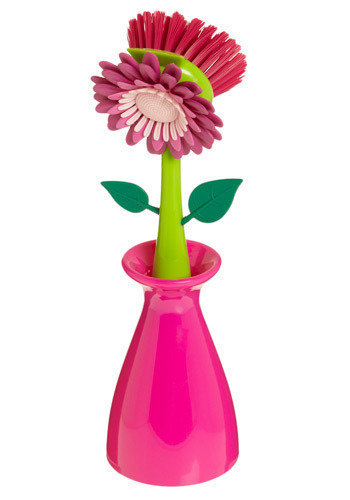 Price: $14.99 at modcloth
The name sure sounds full of promise. But if I were to buy this, I would be too sad to use it for it's intended purpose. It's just too cute! Perhaps I'll just pretend it's a real vase with a huge flower.
I am quite excited to see even more adorable honeysuckle items come out this year. I loved Pantone's choice last year (turquoise) but this year's color is just as wonderful, in my opinion. But tell me, do you like the color of the year?
More
Comments
Popular
Recent