With the onset of the colder weather, I've been getting out my long socks. Some of them need replacing though, so I've been looking at the amazing colourful pairs out there, rather than just opting for boring black. Here are my favourite stylish socks.
---
1

Snow Day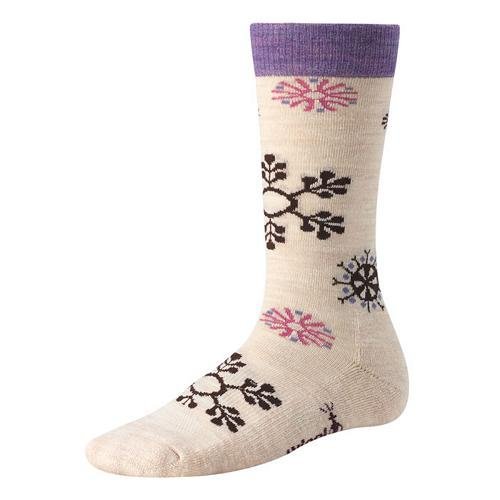 Price: $18.95 at amazon.com These may not be the cheapest pair of socks on the market, but you do get what you pay for. Just think how lovely and warm these wool socks will be!
2

Hello Kitty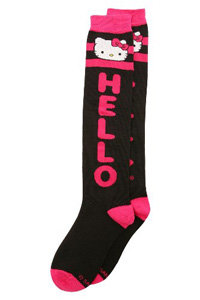 Price: $9 at amazon.com
It seems that just about everything has the Hello Kitty logo on it these days. These socks would make a great present for a fan, or for yourself (though they'd be best worn indoors if you're not that young!
---
3

Betsey Johnson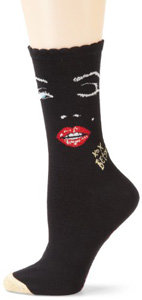 Price: $10 at amazon.com
Betsey Johnson's designs have a very quirky style, and these socks are a great example of that. However, they're smart without being outlandish, so you could wear these at any age.
---
4

Tibetan Flowers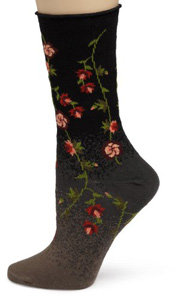 Price: $9.75 at amazon.com
I don't normally like flowery designs, but these socks are different. Red is one of my favourite colours, and it sets off the flower pattern beautifully.
---
5

Argyle over the Knee

Price: $6.75 at amazon.com
I normally regard over the knee socks as something for the very young, but I guess they might be good for the very cold as well! So if this winter is as cold as last one, I might just consider these. I do like the Argyle pattern.
---
6

Stripes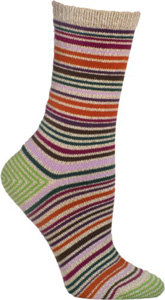 Price: $9.75 at amazon.com
Stripy socks are always fun, and these colours would certainly cheer up a dull winter's day. With a combination of orange, green and purply shades, your feet will be fun and colourful.
---
7

Vertical Stripes

Price: $9 at amazon.com
These are really fun and unusual! Stripes in socks are normally horizontal, so the wide vertical stripes in this pair really make a difference. The colour combinations are really unusual too.
---
8

Cats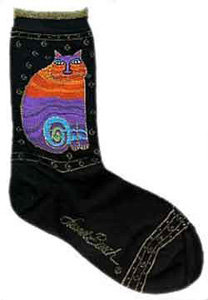 Price: $9.99 at amazon.com
And how can I not mention cats? These colourful rainbow socks also feature a cute abstract cat design. I just love them!
---
9

Horse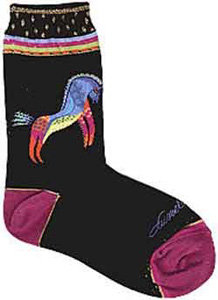 Price: $9.99 at amazon.com
If cats aren't quite your thing, then how about these pretty horse socks? The colours are a bit more subtle than the cat socks, and the horse is a beautiful design. They'd make a great gift for a horse-mad friend.
---
10

Hippy

Price: $6.95 at amazon.com
These are a really fun and original design! I've never seen anything quite like them. With a print of sneaker-style laces and hippy peace symbols, they're definitely the most eyecatching pair of socks you're likely to see anyone wearing.

Would you wear any of these socks, or do you stick to subtle and muted colours? Do you cringe if anyone buys you patterned socks? Or is it a case of the brighter the better?
---
Comments
Popular
Related
Recent