Is it just me or does Hello Kitty always bring out your inner child? Are you as tempted as I am to wear things covered in cupcakes? With all of the adorable accessories available there is no reason I can't add a little cute to my style description. Here are ten cute accessories for the modern woman.
---
1

Favorite Satin Bow Headband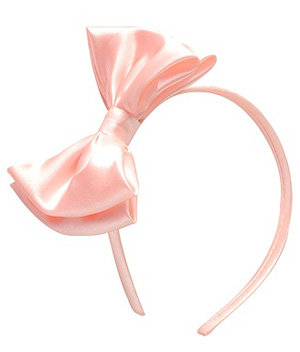 Price: $1.50 at forever21.com
When I want to go for sweet and innocent, without looking like a toddler, the bow headband is my go-to accessory. You can find one just about anywhere these days, ranging from over the top and dramatic, to simple and understated. The Favorite Satin Bow from Forever21 is just adorable. At such a great price I can afford to get both the pink and the blue!
---
2

Panda Umbrella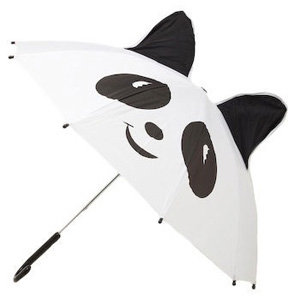 Price: $14.99 at modcloth.com
Being caught in the rain without an umbrella is awful. Being in the rain with an ugly umbrella might be worse! Avoid both of those tragedies with a panda umbrella from ModCloth. With the face of a smiling panda and those cute little black ears poking out on top, it's sure to brighten your day no matter what the forecast!
---
3

Hello Kitty Patent Leather Bag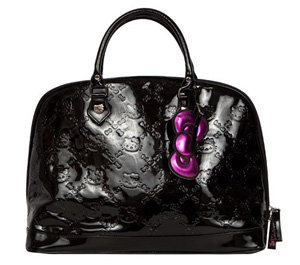 Price: $58.00 at thegiantpeach.com
The best thing about this bag is how easily it blends into a professional setting. Small Hello Kitty faces are embossed on this shiny patent leather and making her less obvious as some of the other Sanrio products. But after a moment or two just about everyone asks "Hey, is that Hello Kitty?" The larger one is big enough for a few office files and the smaller bags, which come in black and pink, are great for everyday use.
---
4

Animal Face Passport Covers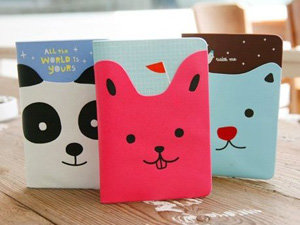 Price: $9.99 at artfire.com
Who decided that all passports and their covers are supposed to be drab? I get that you collect the pretty stamps on the inside as you go places, but what about the outside? I want it to be cute! Thank goodness for handcrafted covers from NothingElegant's shop on Artfire. Available in bear, rabbit or panda, these fun covers are sure to dress up your passport. I'm definitely going to pick one up, and being a fan of pink accessories, I don't need to think much about the color either!
---
5

Cute Dollface Designer Business Card Case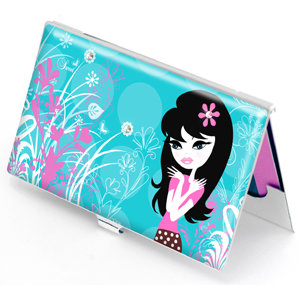 Price: $32.00 at sugarluxe.com
Sugarluxe has brilliantly come up with eye catching designs for my business card holder. Gone are the days of boring monochromatic colors! I can pick from twenty different designs. I can be happy knowing that my business cards are both safely tucked away and absolutely stylish!
---
6

Ear Buds

Price: $15.00 at fredflare.com
I'm one to splurge on a great set of charming over-the-ear headphones. All of that splurging gets me nowhere when I'm at the gym or out for a run and I just want to use ear buds. The awesome people at Fred Flare come to the rescue with these super cute ear buds. They're compatible in the standard sockets and I can choose from rubber ducks, lady bugs, cupcakes, hearts or my personal favorite, pandas!
---
7

Jett Watch by Paul Frank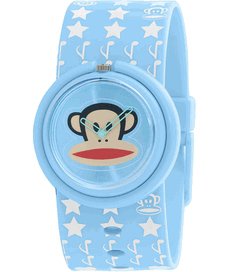 Price: $33.74 at popdeluxe.net
Somehow the designers at Paul Frank manage to make me feel cute when I'm wearing a giant monkey face. The Jett Watch from Pop Deluxe is blue, has stars, music notes and the ever-present face of my favorite primate. The thing I like best about this watch is that it has no numbers, making it instantly chic and reinforcing that adults like cute too!
---
8

Hard Candy Sunglasses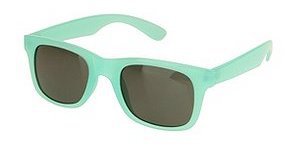 Price: $10 at urbanoutfitters.com
How can I not love these glasses? They've got CANDY in their name! These trendy sunglasses are from those fashion geniuses over at Urban Outfitters. At only $10 they're a steal in three fun colors – mint, pink and lilac.
---
9

Panda Sleeping Mask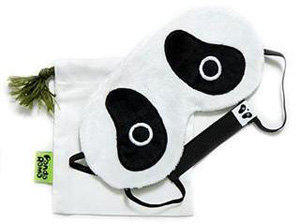 Price: $18 at yesstyle.com
As you can tell, I have a thing for pandas, but it's only because they're so darn cute! That said, this sleeping mask is a dream. I've tried other masks but this one is the best. The soft material is delicate on your face and blocks out all light. Perfect for travel or when you just want to be cute!
---
10

Cupcake Laptop Sleeve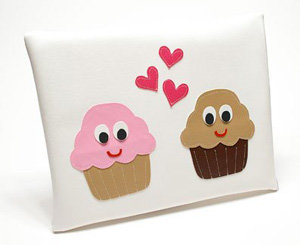 Price: $35.00 at barrysfarm.net
I never knew my laptop was lacking until I saw these fun and creative laptop sleeves from Barrysfarm.net. My old laptop sleeve simply won't do, my laptop needs to be cute! I can jazz it up with great designs that come in robot, owl, ice cream, unicorn, panda and hedge hogs in love. Hedgehogs in love – I likey!
That's how I get cute without looking like I'm still in kindergarten. Don't you just love these? How do you incorporate cute into your everyday wardrobe?
More
Comments
Popular
Recent