Top photo: Sanrio's celebrating their 50th year, and they've had some adorable characters over the years. My favorite is Deery Lou, but I also have a thing for Landry and of course, for Hello Kitty! Not sure which one you like best, because you're not sure who's out there? Here's a quick list of my favorite adorable Sanrio characters.
---
1

Hello Kitty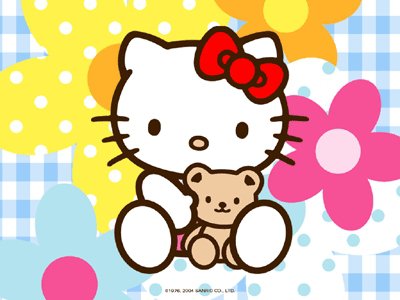 Hello Kitty is the most popular Sanrio character, the one who started it all! But did you know she has a twin sister, Mimmy, that her real name is Kitty White, and that she's a Brit? Her birthday is November 1st, and she lives in London. She's never seen without her signature bow…
---
2

My Melody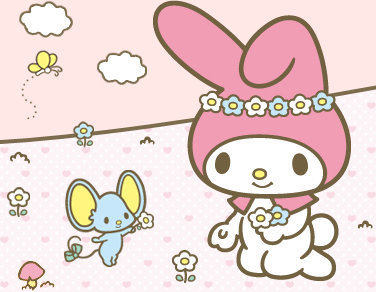 My Melody is one of the original Sanrio characters, inspired by Little Red Riding Hood. Isn't she adorable? Her best friend is a cute little mouse, and she loves almond pound cake (who doesn't?). Her birthday is January 18th, and she lives with her family in Mari Land.
---
3

Little Twin Stars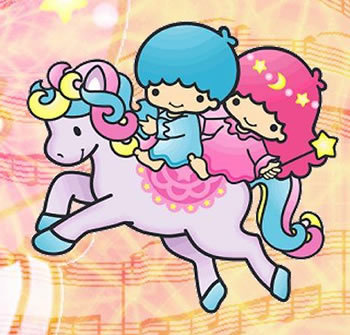 These brother and sister twins were born under the Star of Compassion, and they followed Lala's star wand down to Earth… they're so sweet, so cute… my very first Sanrio item was a tin spiral notebook with these two, the Little Twin Stars, on it…
---
4

Keroppi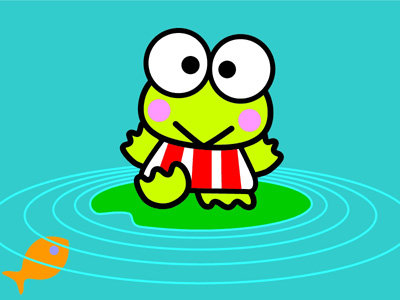 I love frogs, and this sweet little green frog is as cute as can be! He lives on a big blue pond, and is never without his little snail friend, Den Den, or his trusty boomerang. I love his cute little green webbed toes, and his sweet little smile.
---
5

Deery Lou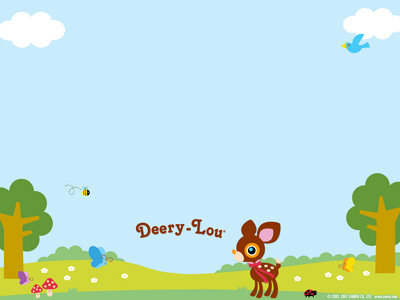 Deery Lou is a cheerful fawn who lives in the rainbow forest. His birthday is April 8th, and he's as sweet and cute as can be… I'm partial to him because of his name (my daughter's name is Fawn) and his perky pink ears.
---
6

Badtz-Maru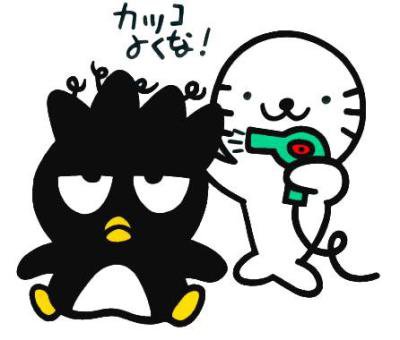 Badtz-Maru is a grumpy, angry little penguin, all frowns, all black, all cuteness! He's the perfect mascot for any punker rock riot grrl, especially if she's in a band (or just wants to be). His birthday is April 1st, and he has a cute little pet alligator… rawr!
---
7

Chococat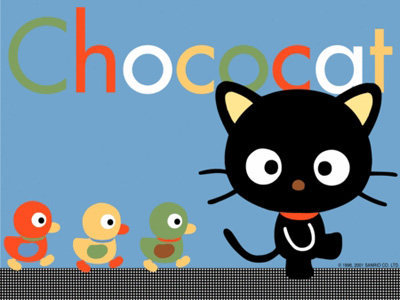 I can't think of any cat that has a small flock of ducks following him, but Chococat does! His three friends are Cookie-bau, Nutz, and Jellybean. How'd he get his name? From his sweet little bon-bon brown nose, of course!
---
8

Kuromi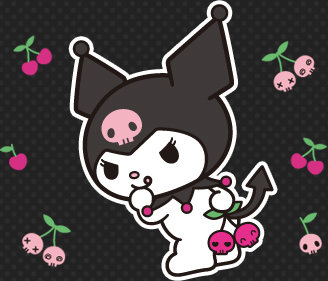 Kuromi is my new favorite Sanrio character, and she's sweet little My Melody's rival and polar opposite! Her favorite color is black, of course, an she's mischievous and sneaky. I'm not sure how anyone would know this, but she loves shallots, and her birthday is, naturally, October 31st — Halloween!
I love Sanrio characters, especially Deery Lou. I'm an adult, and I still can't stop buying their stationary and just about everything else with him on it, too! Which Sanrio character do you like best, and why? Or is there another Sanrio character you love better that's not on my list? Please let me know!
More
Comments
Popular
Recent