Let's admit it. Each of us has had one of those days when the dull of the winter gets to you and you just can't figure out how to fab up your outfit. The answer? Accessorize Accessorize Accessorize! Even the most boring outfit will instantly light up with the right accessories. Here's our pick for the **most fashionable must-have accessories this winter **guaranteed to keep the drab out and the fab in!
5

Bottega Veneta. Oxidized Silver Diams Necklace

6. Bottega Veneta. Oxidized silver bangles

15

Delfina Delettrez. Wire Cock Earrings in Gold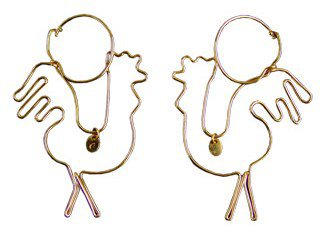 16. Delfina Delettrez. Pendant leaves earrings in gold, silver, and enamel

25

Givenchy. Napa Leather Aviator Gloves with Metal Studs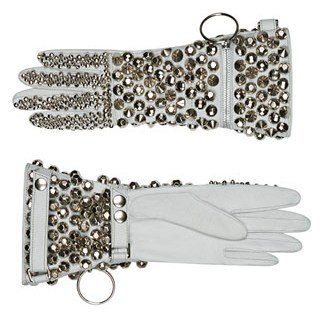 26. Hervé Van der Straeten. Bow Wow Wow bracelet in gilded brass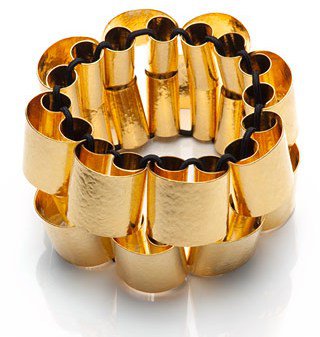 35

Janis by Janis Savitt. Crystal Necklace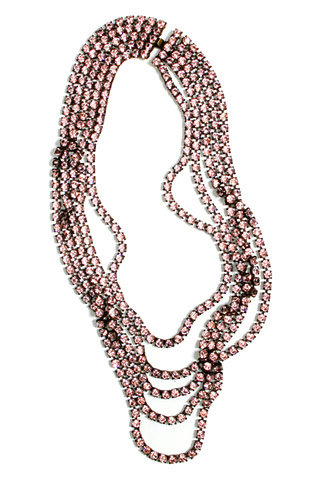 36. Janis by Janis Savitt. Gold and steel multi-chain necklace with black diamond crystal chain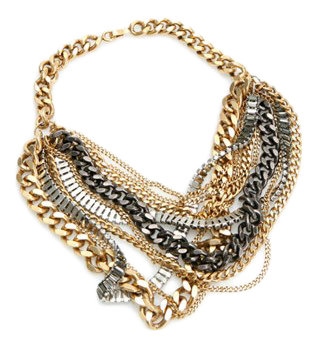 45

Karl Lagerfeld. Silver Customized Earphones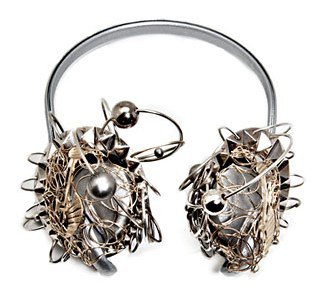 46. Lanvin. Large Phare necklace in Egyptian gold and Swarovski crystal on satin sash

65

Miu Miu. Metal Necklace with Crystal and Metal Detail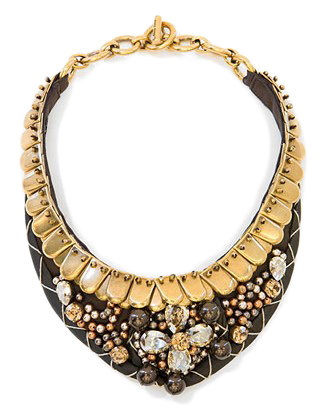 66. Nina Ricci. Iridescent metal and crystal necklace with black feather detail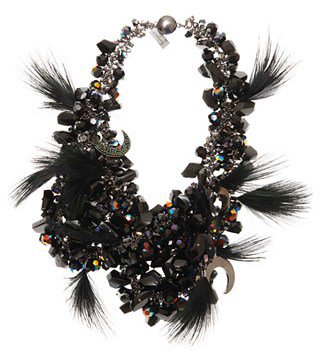 75

Taher Chemirik. 18K Gold Jadeite and Ebony Earring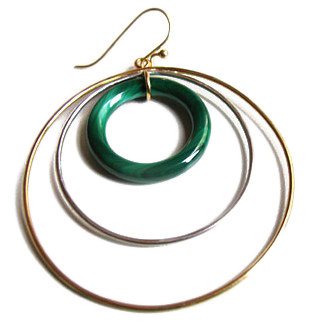 76. Taher Chemirik. 18K gold cuff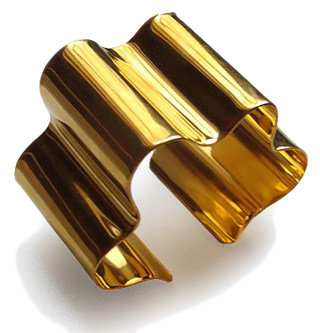 78

Viktor & Rolf. Suede Drapery Clutch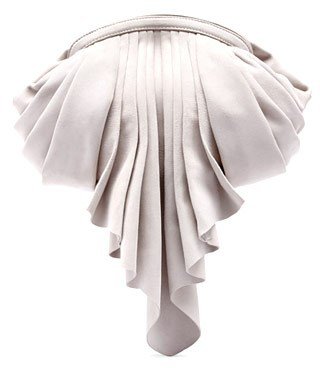 Don't you just love this last accessory - the gorgeous Voctor & Rolf drapery clutch? I had no idea one could make suede look like silk!
I also love those chunky necklaces - especially Nina Ricci's that's under #66. So which of these accessories did you love the most, which do you think are the most fashionable for this winter?