Spring is the perfect time of year to celebrate your love with the love of your life. Has the passionate, burning fire between you and your lover died down to a few barely glowing embers? Are you tired of the same old, "Let's go out to eat and then watch a movie" date? Then read on for some super fun, super outrageous, and absolutely awesome date ideas!
---
1

Surprise Lunch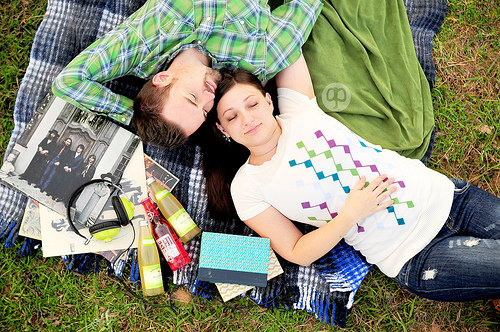 Photo Credit: Soupfender Shots
Plan a stroll in the park, and somewhere along the way, you stumble upon a picnic basket! Make a big deal about, laugh about how funny it would be to actually eat someone else's lunch, then proceed to open the basket, and enjoy the food. Your guy might be freaking out until he learns you (or a good friend) planted the basket earlier!
2

Pretend You Are Newlyweds Again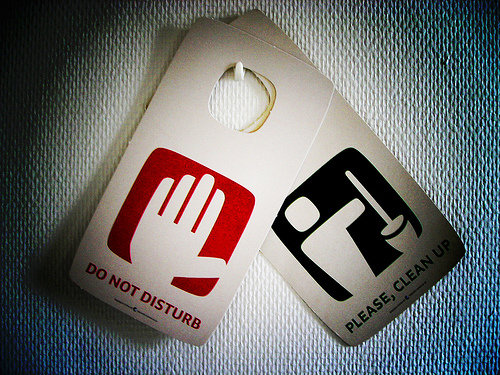 Photo Credit: Felson.
Rent the honeymoon suite at a local hotel. Even if it's only for one night, your mate will remember this! Arrange for a baby sitter, pack your bags, and surprise your honey when he gets home for the night! He'll love it, and so will you!
---
3

Go for a Midnight Stroll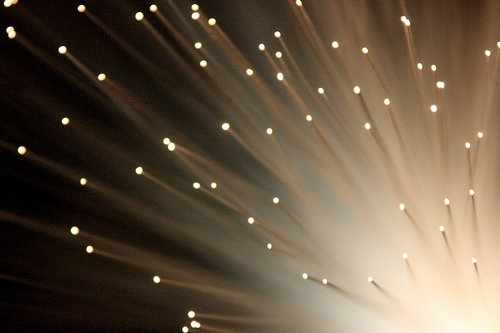 Photo Credit: triplej*
Star gaze together. If the evening is cool, make some hot chocolate and put it in a thermos to take with you. Grab a blanket and head outside on a clear night. Maybe your backyard, or if you are really adventurous, the local park!
---
4

Buy a Costume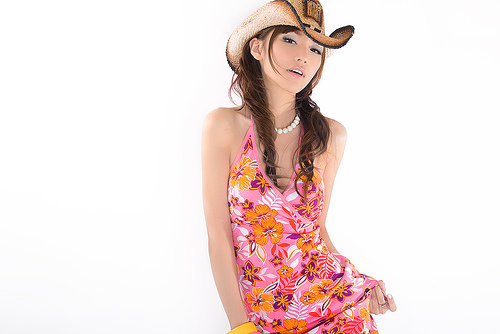 Photo Credit: 米死米(MSM)
What is your husband's favorite fantasy? A pirate? Cowgirl? Dress up and meet him at the front door. Parade around all evening in the outfit and make him wait until the bedroom door is closed…
---
5

Dance in Your Front Yard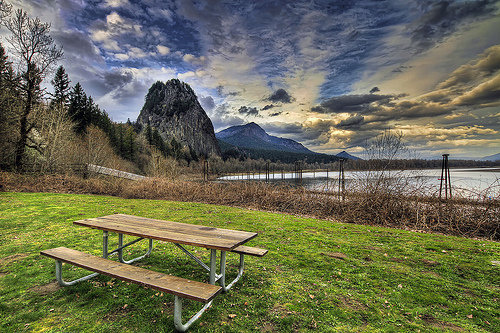 Photo Credit: David Gn Photography
Have a fancy picnic, in your front lawn! Set up a table, with a nice tablecloth, china, wine glasses. Bring out your favorite music. Dress up just as if you were heading to a posh restaurant. Then wave at all your neighbors, or simply ignore all there weird looks. Maybe even dance to your favorite songs after eating. It's fun, really!
---
6

Backseat Picnic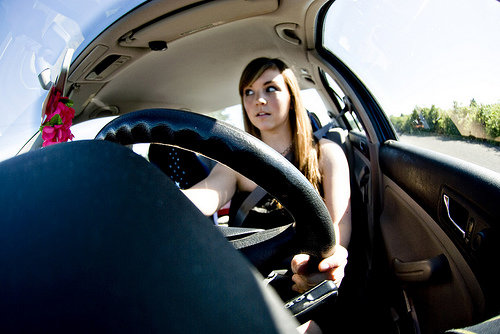 Photo Credit: courtney jade
Meet him at work for lunch. Pack something and eat right there at work with him, or bring him out to the car and eat in the backseat (!)
---
7

Hawaiian Vacation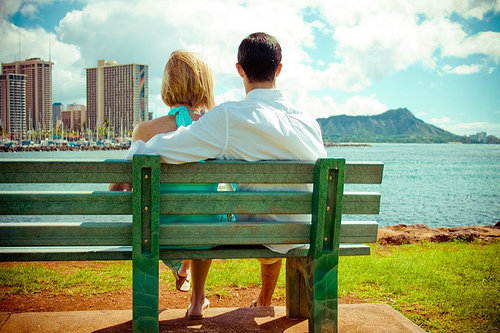 Photo Credit: spudcheyne
Take trip to Hawaii. Ok, maybe not literally, but set the atmosphere the home. Serve fruit drinks in coconut cups with umbrella straws and wear flower leis. Borrow or buy some posters of Hawaii from your local travel agent. Serve roast pork in your best bikini. What? You don't have an ocean inside your house? Get a kiddy pool and set it up in you're your living room. Trust me, he will never forget this night!
---
8

Go Sailing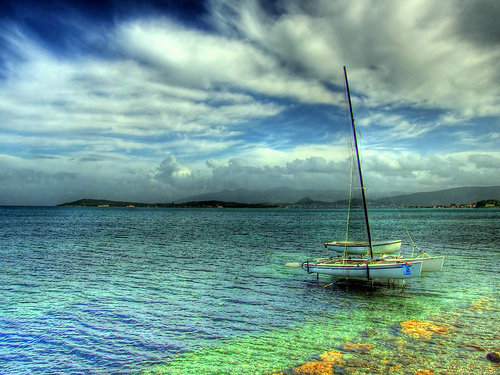 Photo Credit: Nejdet Düzen
Rent a boat for the day. Or the night! Be it a sailing boat, canoe, or even a paddleboat. (Is it possible to rent a yacht?) Enjoy your lunch, or dinner (!) on deck.
---
9

Photography Date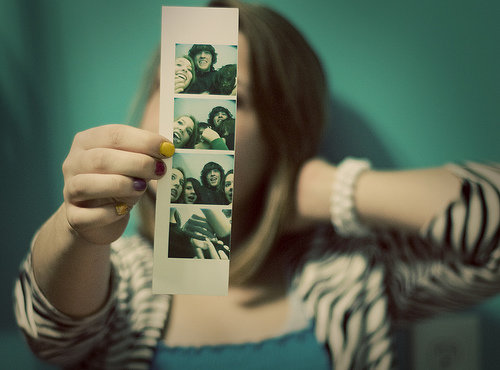 Photo Credit: soleil today
Find one of those photo booths and take several set up pictures. Take some props with you (funny glasses, hats, or wigs). Ham it up the camera! Make a collage. Frame your pictures.
---
10

Shopping Splurge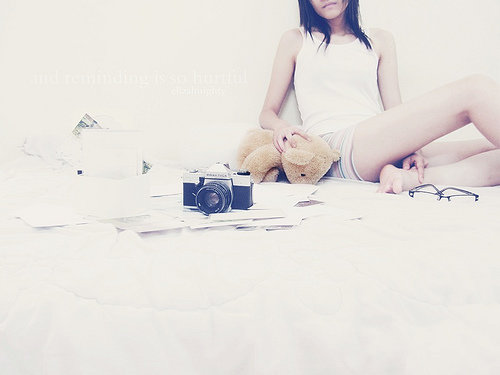 Photo Credit: night-whisperer.
Shop for new lingerie together. Model each choice. Let him take pictures. Spend the rest evening at home and enjoy your new teddy!
Did you like any of these date ideas? Have you done something really outrageous with the love of your life that was unforgettable? Leave me a comment and tell me about it!
Top Photo Credit: (Mama)teur
---
Comments
Popular
Related
Recent