I love indie clothing almost as much as I love vintage. The style is so unique and fun, but it can be hard to find good indie looks if you don't know where to look. Worse, if you only shop at the mall, the few indie finds you can get will be the same ones everyone else has, and who wants to look like everyone else? I can help! Here are 7 great stores for indie-look clothes and more!
---
1

PlasticLand at Shopplasticland.com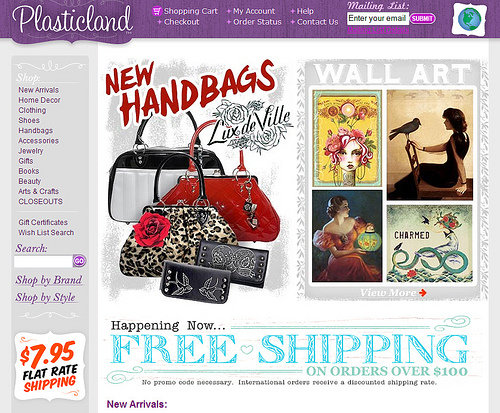 Photo Credit: JennKstep
PlasticLand has so many indie clothing and accessory items, you might not want to shop anywhere else! I like that you can search by item type. No matter what you're looking for, they're bound to have it… and they have great gift items, too!
2

Threadless at Threadless.com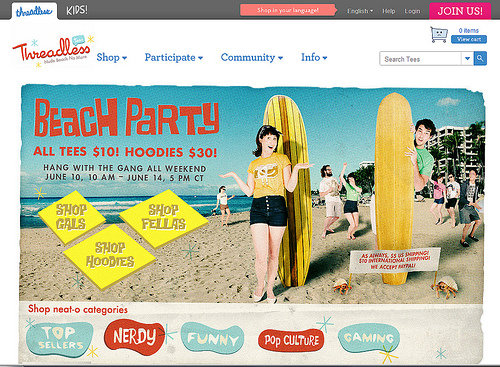 Photo Credit: JennKstep
What indie girl doesn't love graphic tees? And threadless.com is the absolute best place to find great indie tees for you, your boyfriend, and even any little kids you know! I love the names of their tees, and they're always adding new tees and hoodies, so make sure to visit often!
---
3

Forever 21 at Forever21.com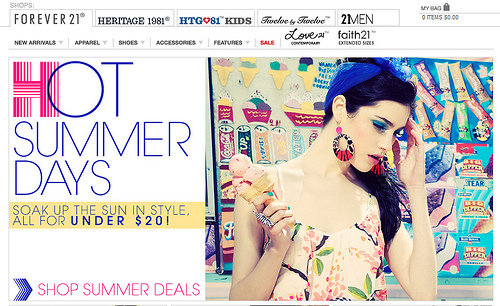 Photo Credit: JennKstep
Forever 21 has clothes and accessories to please every woman, no matter what her style — including indie. The best part? They have an extensive online store, and retail shops, and their prices are very reasonable! I also love that they change stock every couple of weeks, so you're bound to find something new to love all the time!
---
4

Punk at Punk.com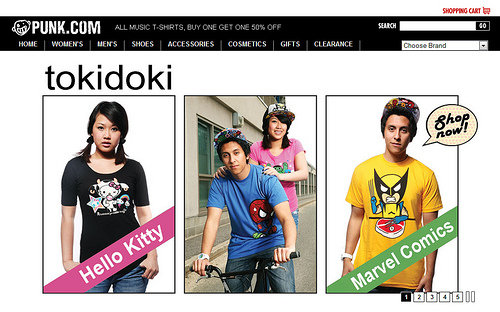 Photo Credit: JennKstep
The name implies punk fashion, but this online store also has a great selection of indie-look clothes, especially their tops! They also have a wide selection of unique accessories, like their animal paws and hoods… so cute!
---
5

ShanaLogic at Shanalogic.com
Photo Credit: JennKstep
ShanaLogic bring together lots of indie items, from clothes and shoes to home goods and even art! I love their jewelry, too, and most of it's hand-made from the best artists on etsy! Sign up for their free e-mail newsletter, and you'll get exclusive access to brand-new items, and coupon codes, too!
---
6

Hot Topic at Hottopic.com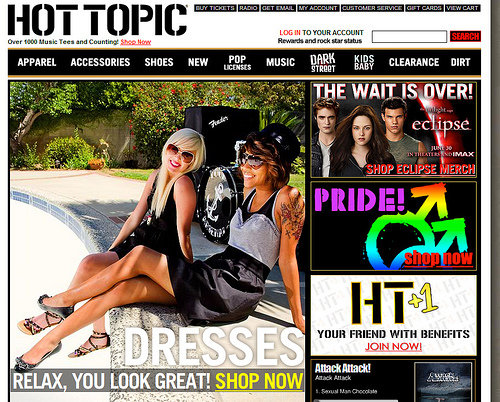 Photo Credit: JennKstep
Any indie girl knows the only retail mall store that has fun indie clothes is Hot Topic, but did you know they have a great web store, too? Visit the site and you can find lots of unique items that aren't in the store…
---
7

GirlzLyfe at Girlzlyfe.com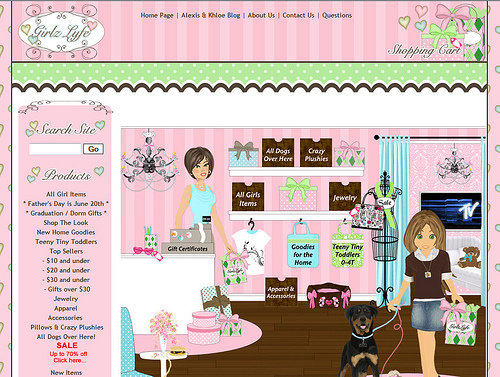 Photo Credit: JennKstep
The site may look a little weird, and not as professional as some others (what's with the two older ladies on the landing page?), but look past that and you'll find all kinds of fantastic indie clothes and more!
So if you're a girl who loves indie fashions, check out these sites for sure! Or have you already bookmarked a few of these? Which of these shops do you like best, and what must-haves did you find there? Please let me know!
Top Photo Credit: JennKstep
---
Popular
Related
Recent