For us, females, being caught in the same outfit two days in a row is the worst nightmare. However, combining a different one for each day of the week is even harder, especially in those days when you just don't have the time to stand in front of the closet trying to decide what to wear. Now, I came up with a couple of outfit suggestions and I sincerely hope you would find them as great as I do. I know the outfits shown here are quite pricey but just take them for what they really are – a little something to help you create a perfect all-week-round look. So, here they are – my 7 hot picks for each day of the week:
1

Refined Monday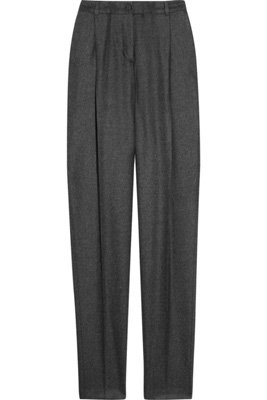 Price of look: $2.560.00 at net-a-porter.com
Face the first day of the long, working week by making a drastic turn in your style. I know nothing is more boring than a gray suit but wait until you see this fab metallic blazer(Michael Kors: $1,495.00), warm cashmere sweater (Inhabit:$370) and a pair of regular, business style gray pants (Michael Kors: $695.00) combined with your favorite black pumps and a matching oversized tote or clutch!
2

Elegant Tuesday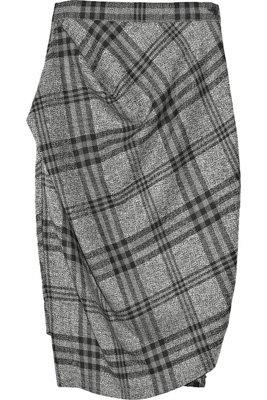 Price of look: $1,815.00 at net-a-porter.com
Warm woolen business outfit in this gorgeous vintage print is a definite must have for every corporate lady. Asymmetric skirt and a form fitting jacket (Vivienne Westwood, skirt: $450.00,jacket: $840.00) will definitely bring your business attire to a whole different level! Add a sheer, elegant blouse like this one (D&G: $525.00) and pair of your favorite ankle boots, throw in a huge, black tote and voila!
3

Comfy Wednesday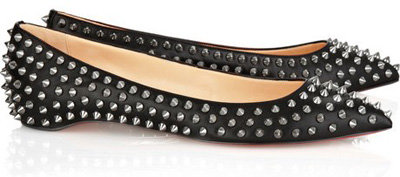 Price of look: $2,075.00 at net-a-porter.com
A nice pair of ballet flats (Christian Louboutin: $995) will give your dear legs a little break without the risk of looking under-dressed. Wear them with black skinny jeans (Current/Elliott: $200.00), your favorite tote, this season's hot item –man-style blazer (Alexander Wang: $650.00) and a tunic top (Helmut Lang:$230.00). I love this stylish, chic and yet comfortable style because it's perfect for those times when you want to be dressed up without having to wear heels.
4

Chic Thursday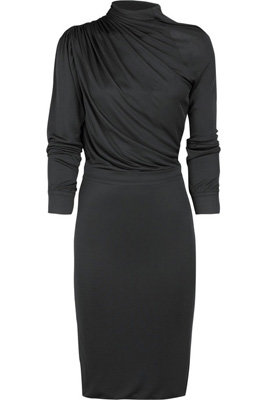 Price of look: $2,005.00 at net-a-porter.com
Simple, one color style is ideal for Thursday because I somehow see it as the busiest day of the week. However, the fact that you probably won't have too much time to match your outfit in the morning doesn't have to mean that you can't look absolutely fabulous. A form fitting, knee-lenght dress (Fendi: $1390.00) is the best Tuesday choice because it only takes a millisecond to put on and you can choose anything from a long necklace (Rosantica: $615.00) and vintage broach to a belt to accessorize and glam this look up.
5

Casual Friday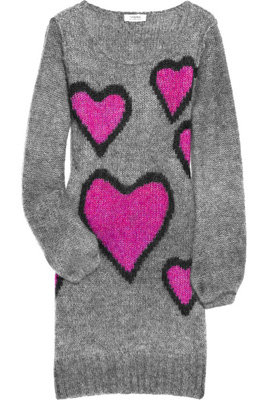 Price of look: $3,765.00 at net-a-porter.com
Match this fun, romantic sweater dress (Sonya Rykiel: $420.00) with a pair of comfortable cotton leggings (Splendid: $60.00). Add a pair of cute ankle boots (Christian Louboutin: $1,495.00) and a bag( Chloe: $1790.00) to match and you've just got yourself a casual, cute and comfortable outfit to keep you warm and looking great on a cold autumn day!
6

Glam Saturday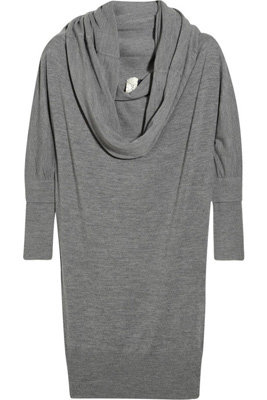 Price of look: $2,720.00 at net-a-porter.com
Long vintage-looking coats are back IN style so why not wear a cool piece like this one (Isabel Marant: $455.00) over the ultra short sweater dress ( Juicy Couture: $400.00) for a Saturday night cocktail party or a dinner in a chic new restaurant? A trendy oversized clutch ( Michael Kors: $170.00) and a pair of sky-high boots (Christian Louboutin: $1695.00) will make this outfit complete and you will be the star of the evening.
7

Lazy Sunday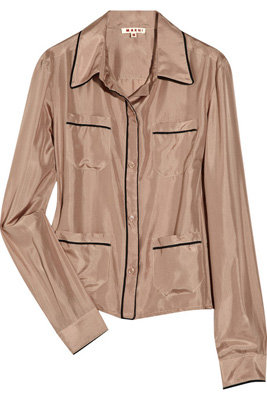 Price: $1,005.00 at net-a-porter.com
May I suggest my favorite Sunday clothes –pajamas? And here's a fabulous silk set (Marni: shirt $520.00,pants $485.00) that's going to make you regret the fact that you can't wear it outside the house.
And let me just say how eager I am to hear what do you think of these. So, please, do share your likes and dislikes. Could you see yourself wearing any of these clothes? Or, maybe you have a personal favorite you can't wait to try on?