Versatile clothing is essential to any wardrobe, especially versatile tops and shirts. If you can be at work or out running errands, having lunch, or just shopping in a top that looks great, and not have to change it before you go out at night, then so much the better. Versatile pieces are the shizz. Now, mind you, these are some of the tops">https://www.allwomenstalk.com/7-tops-that-tell-it-like-it-is/">tops that I thought were keen -- your mileage may vary! Here are 7 tops that go from day to evening with oh la la to spare!
---
1

Snazzy Tee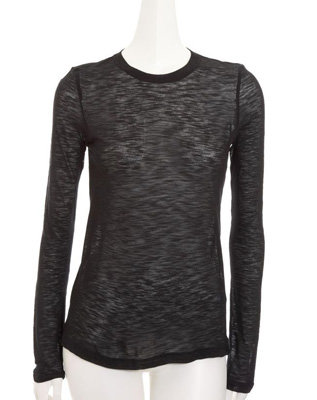 Price: $325.00 at barneys.com
I have to be honest, I've never paid this much for a shirt in my life and I probably wouldn't even if I could -- but that's okay, because I can just imagine how many knock-off versions of this top you can find. A cardigan over it during the day, a tank, camisole, or bustier under it at night, and you're good to go.
---
2

A Little Lace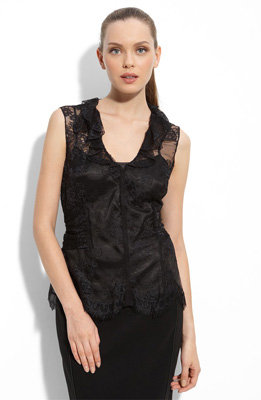 Price: $198.00 at shop.nordstrom.com
Lace is always versatile, as you shall see. I love the shoulders and neckline of this shirt. I think those are the elements that make it ideal for evening, while the overall shape and silhouette are ideal for daytime activities, whether you're going to work or doing errands. This is the kind of thing you could wear to the office and then on a date right after.
---
3

Sweater Success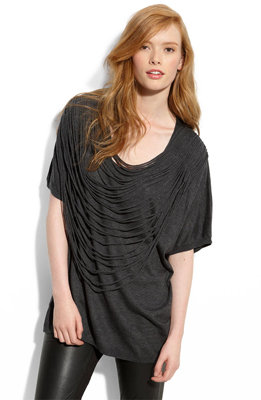 Price: $265.00 at shop.nordstrom.com
Again, although I like this piece, I have to admit I'd look for something similar before paying this much. But that's not the point! The point is, dressy sweaters are always perfect for going from day to evening. There are so many ways you could dress up and accessorize this piece to make it perfect for nighttime.
---
4

Sugar Plum Dreams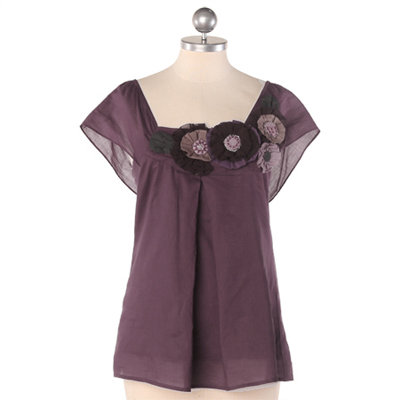 Price: $42.99 at shopruche.com
I think this top is just so sweet. The shape and silhouette, again, make it a perfect piece for daytime wear, no matter what you might be doing. The color, the drape of the sleeves, and the pretty embellishments make it just as perfect for a date. Although it's not necessarily club wear, it can work for certain clubs, not to mention dinner, the movies, or even drinks.
---
5

Lace Revisited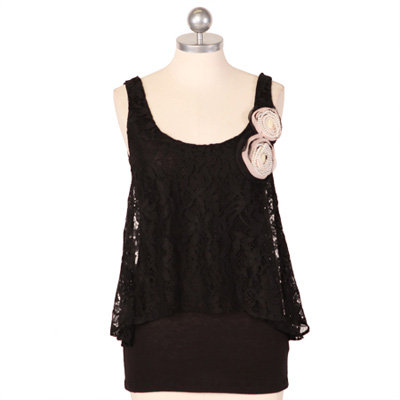 Price: $29.99 at shopruche.com
There isn't anywhere I wouldn't wear this top. I'd even wear it to Wal-Mart. Pair it with jeans and it still manages to be casual. Wear it with a skirt or dress pants or, heck, even throw on some vinyl if that's your fancy, and it will knock everything else out of the water.
---
6

A Gossamer Girl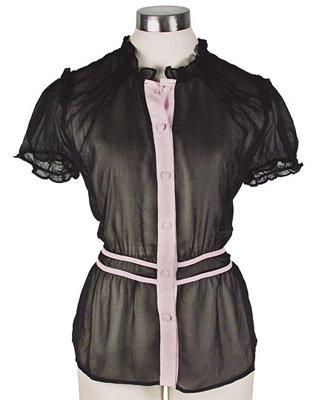 Price: $58.00 at shopplasticland.com
I am absolutely in love with this top as well. I can't imagine any place it wouldn't look good. It all depends on what you wear with it and how you accessorize this. Regardless, of all the tops on this list, I think this one's going on my Christmas list. For research, you know. To make sure I'm right about it going from day to evening.
---
7

The Best Vest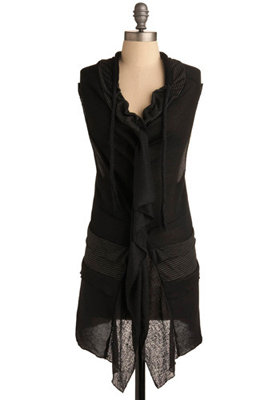 Price: $49.99 at modcloth.com
I'm usually not a fan of vests, but I like this one. Worn over something during the day, it would be perfect. I like do to a little punk thing, so I'd probably wear it over a thermal with thumb holes. But at night, the drape and fabric is such that you could wear it all by itself, or you could pair it with a bustier or even a corset if you're feeling really fabulous.
Every girl has a different personal style. Here's why I'm dying to know: what kinds of things do y'all like to wear? What's your favorite outfit that makes you feel like a goddess?
More
---
Comments
Popular
Recent